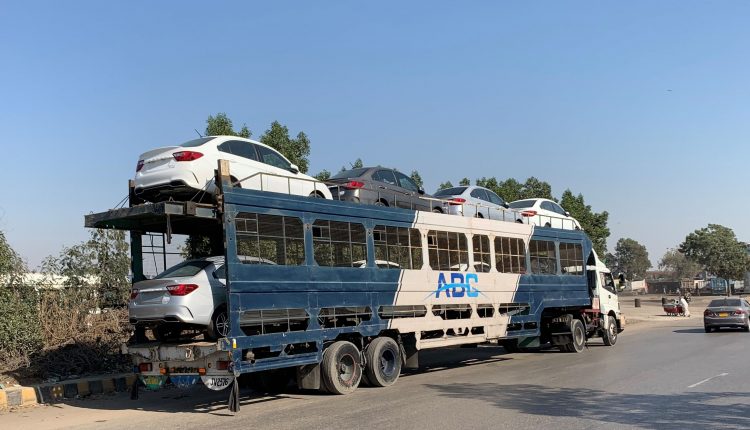 Deliveries of CKD Proton SAGA Are Starting
Proton lovers, behold! The company has dispatched the first batch of CKD units of the Proton Saga. The dealerships will receive the units and start delivering the cars to buyers very soon.
Al-Haj Proton inaugurated its first vehicle assembly plant in Pakistan about a month ago. The Plant Inauguration and Line Off Ceremony happened on the 13th of October, where the company rolled out the first locally assembled unit of Proton SAGA,  which is of the same quality as the CBUs. Since then, customers have been patiently waiting for their CKD SAGA sedan.

Locally Assembled Proton SAGA
Not only does the locally assembled Proton SAGA look great, but it also comes with five more features than the imported CBU units.
The first one is the Centre Console with Armrest, made of leatherette. This armrest provides driving comfort, additional storage space and enhanced connectivity with extra USB ports.
The next one is Front Parking Sensors that ensure a safer ride and a smooth parking experience for the owner. This feature was only offered in the top of the line SAGA ACE variant but has now been made standard.
The third new feature is NVH Front Guard that reduces noise, vibration and harshness inside the car. This makes the driving experience very comfortable and silent.
Along with the front guard, the company has also installed Rear NVH Guard inside the trunk lid. This will further safeguard the driver from noise, vibration and harshness.
The final additional feature is Stabilizer Bar or Strut Bar. This feature will enhance the stability of the car and reduce body roll. This bar will be highly beneficial for travel on motorways and highways, making the drive smoother and more stable.
The deliveries of CKD Proton SAGA units is wonderful news for the customers. It is also great that another new entrant has started the local assembly of its cars. Go Proton!