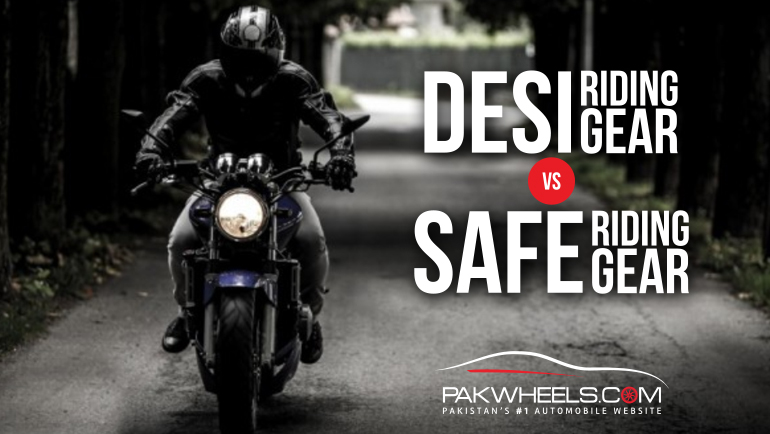 Desi Riding Gear VS Safe Riding Gear
Bikes are an important part of daily commute of literally millions of Pakistanis. You get on Shahra E Faisal in the morning during the office hours and you will see a flood of folks on motorbikes. It was reported back in 2014, that around 26,000 bikes are registered in Sindh province, and some 13,000 of those 26,000 belong to Karachi alone. 13,000 bikes a month means more than 150,000 bikes yearly. And we are pretty sure the number would have only increased by now.
Also Read: Atlas Honda Investing Millions Of USD To Increase Its Production
So considering motorcycles are a main mode of transportation for millions of Pakistanis, it is of utmost importance that they apply some safety measures to their day to day riding. Weather it is from home to office and to back home, or going to parks and public spots for a day out, a certain level of riding safety must be adhered to.
So in order to inform our readers a little about the proper riding gear, we have compiled the following infographic.