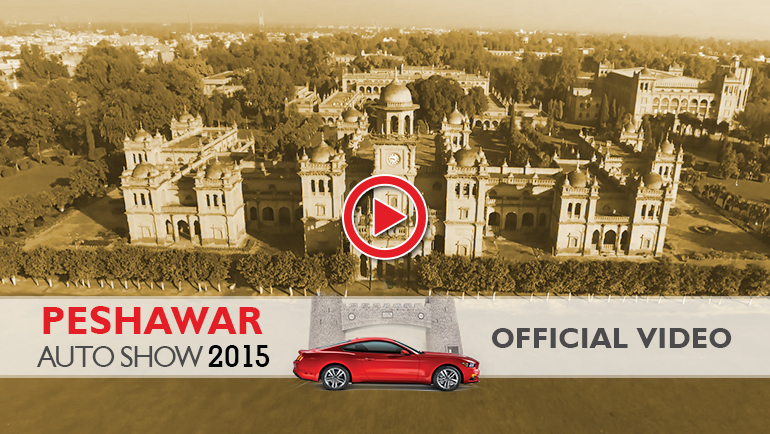 PakWheels Peshawar Auto Show 2015 Official Video – Next Stop, Faisalabad!
Few days ago, we posted the teaser trailer of the official PakWheels Peshawar Auto Show 2015 video….and here it is.
There is one thing that immediately pops in the mind when you see the video…Peshawar is not what you might think it is. Peshawar is a beautiful city, and people of Peshawar are amazing. They made this Auto Show a great success. People of Peshawar haven't been able to fully enjoy an outdoor event for a long period of time and it was an opportunity for them to come out and share the love of cars with other auto enthusiasts.
PakWheels would also like to thanks the district's administration and the esteemed Deputy Commissioner of Peshawar. And also, PakWheels would like to thank Islami College for helping us arrange the show in its premises.
Peshawar is filled with great people and great cars. And they took part in this show wholeheartedly. The Auto Show was a great opportunity for all the auto enthusiasts to show off their rides, and for others to see them. We had all sorts of automobiles present at the show; from bikes to 4x4s to tuned imports to American muscle. Around 300 vehicles were put on the exhibit at the show.
Commissioner Peshawar Fakhr-E-Alam and CCPO Mubarak Zeb visited the event to show their support for the organizers.
Next stop where we are taking our show is the great city of Faisalabad. See you all there!
Teaser Video
Official Video