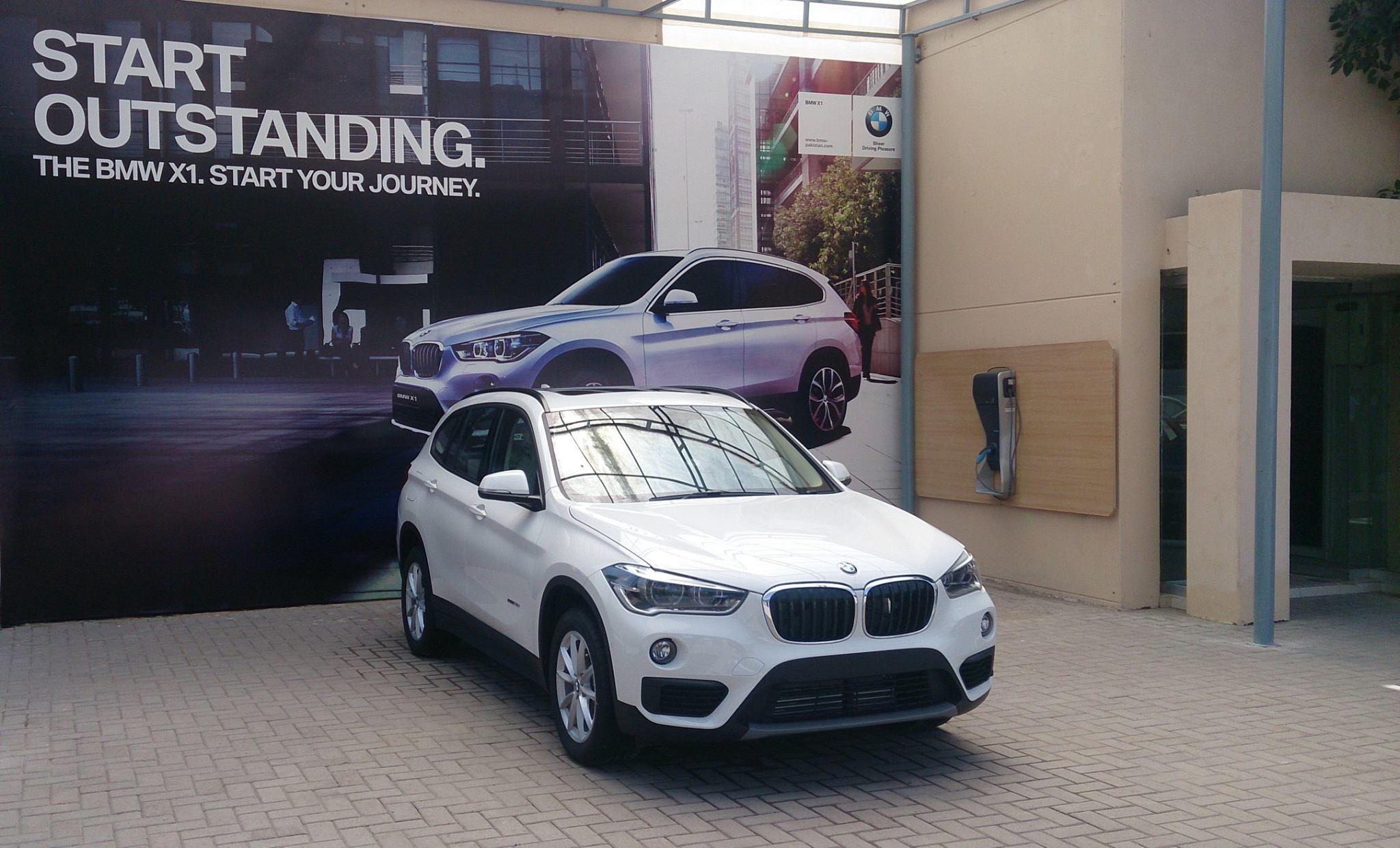 Dewan Motors Launches BMW X1 – Prices Starting from 3.99 Million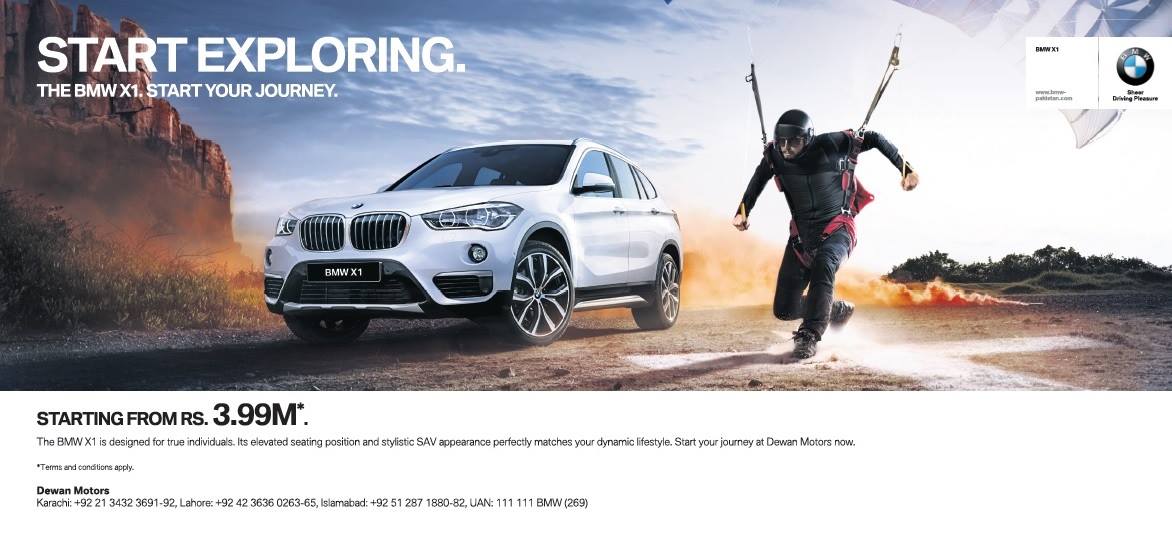 In the last decade or so, the crossover segment is getting increasingly popular. Every auto-mobile brand is trying to bring their own version in this market. In US alone, the first half of the 2016 saw an 8% (Overall) increase in the sales of crossovers as compared to the -6% sales of the sedans. Furthermore, we have the prime example of Honda Vezel in this category in Pakistan. Technically, crossovers are based on passenger cars or hatchback platforms but with increased ground clearance, bigger wheels and give the look of compact SUVs. In the recent years, the crossover market has been flourishing in Pakistan. Honda Vezel is the country's most favourite crossover. But let's not forget the Nissan Juke and the Honda HR-V.
Read More: The New Toyota C-HR Can be a Potential Honda Vezel Killer
In a very surprising move, earlier this week Dewan Motors has introduced the second generation of BMW X1 in Pakistan. This vehicle is based on the Mini Countryman platform. Apparently, the BMW X1 starts from 3.99 Million Rupees and has a lot of extra features, which can be bought for an extra cost.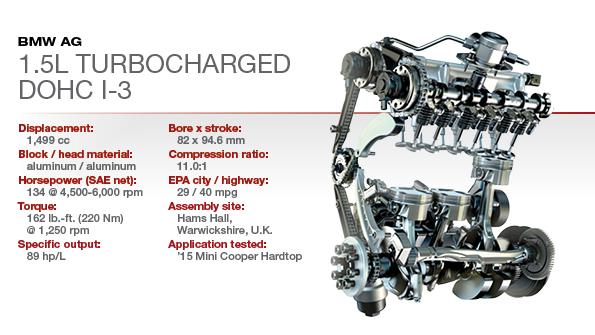 But the highlight of this car is its award-winning 1.5 L Turbocharged DOHC 3-cylinder engine. This engine offers the same features as higher-end BMW engines on much more expensive vehicles, such as the latest -generation gasoline direct -injection system and Valvetronic variable valve control. This plucky little engine manages to produce 136 BHP @ 4500-6000 RPM and gives out 220 NM of torque. But more importantly, this engine falls under the latest EU-6 emission standard.
I had a chat with a company-official earlier this weekend and he was kind enough to share some of his thoughts with me
"We have received an overwhelming response, when we launched this car at our Karachi Showroom and we are now planning to have these cars delivered at our other showrooms."
In the past, BMW's in Pakistan have been associated with a 'very expensive to maintain and purchase' mentality, but it seems that the company is finally realizing the potential of introducing intermediate level cars in Pakistan, which I might add, also reaps the benefits from the new Auto-Policy.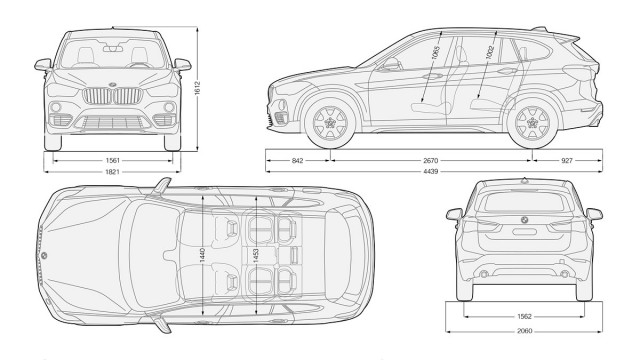 The BMW X1 comes with a lot of options to choose from, as it is expected from the BMW brand. It should also be noted that these cars are CBU's so they do have a hefty duty on them, which is why this car is starting from 3.99 Million PKR. The car's length is 4439 mm, its width is 1821 mm, its height is 1612 mm and its wheelbase is 2670 mm. The car has a ground clearance of 183 mm. Moreover, the BMW X1 is expected to have only a FWD variant in Pakistan, which is mainly due to its lower engine capacity and the high excise duty on vehicle with 1500+ cc engine capacity.
These pictures are from X1's international variant. The options may vary in the local BMW X1.
Furthermore, the BMW X1 is a Sports Activity Vehicle (SAV); and is designed to deliver the best of driving experience. The basic unit is available in selective colors and standard equipment, which costs around 3.99 Million PKR. But there are different packages available, which encapsulate different Hi-Tech features and can be bought for an additional price. But let's not forget, the car comes with an Intelligent Chassis, which features Dynamic Traction Control (DTC), Dynamic Stability Control (DSC) and high grade steel and aluminium body. And then there is the impressive and increased cargo space of 58.7 cubic feet, with seats folded down.
BMW X1 is a lightweight machine, which is evident by its light in weight yet high grade manufacturing materials. With prices starting from 3.99 Million PKR, I believe this car will definitely present some serious options for Pakistanis.
Following is the list of vehicle's features [Standard and Extras]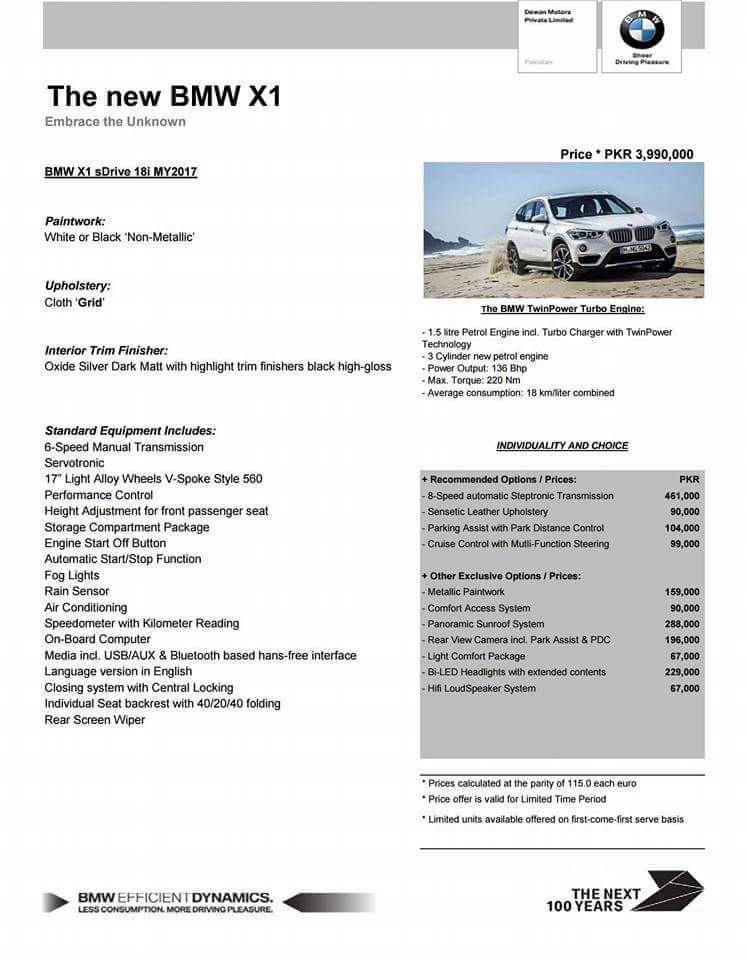 Let us know what you think of this new strategy by Dewan Motors?