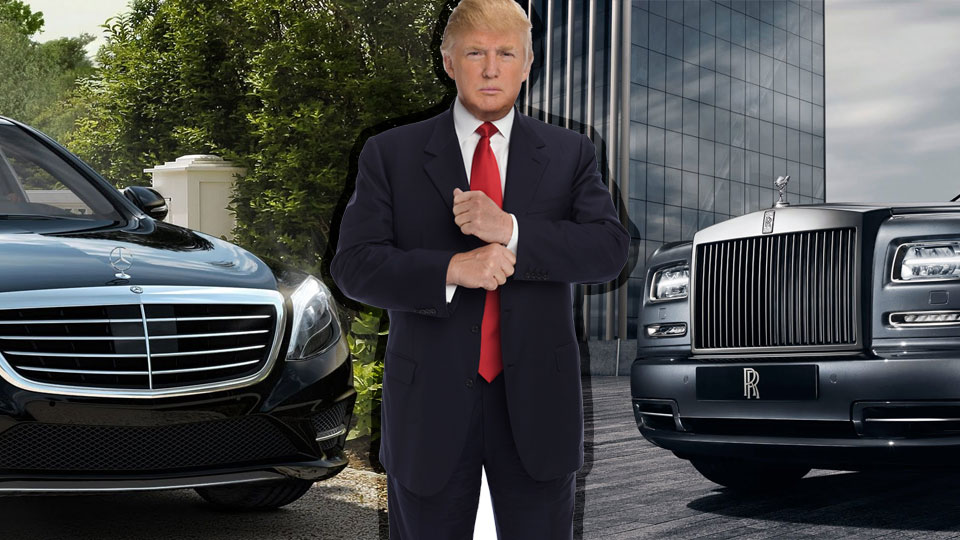 Newly Elected US President Donald Trump and His Love for Cars
Where ever you live in the world, you must have heard about Donald Trump by now. He is the 45th elected president of USA and is associated with the Republican Party. He will be taking charge of his office with effect from 20th January, 2017. Donald Trump is a media celebrity, but by profession, he is a businessman. A very rich businessman. He often claims on being the richest man among all the presidential candidates in United States. Although, Donald Trump claims that his assets' worth is above 10 Billion Dollars, but independent sources argue by reporting a net worth of 4.5 Billion Dollars for all his assets.
Donald Trump loves to live a lavish lifestyle. Beautiful buildings, golf courses, aeroplanes and ships, all are a part of his assets. However, nothing beats the beautiful, exotic and unique cars. Following are some of the cars, which were/are owned by Donald Trump; showing his love and passion for cars. Trump, at 70, is a fan of both Mercedes and Rolls Royce.
Donald Trump's Rolls Royce Cars:
Rolls Royce Silver Cloud
The 1956 Rolls Royce Silver Cloud is considered to be Donald Trump's first car, which contributes to portraying the age-old relationship between Donald Trump and Rolls Royce.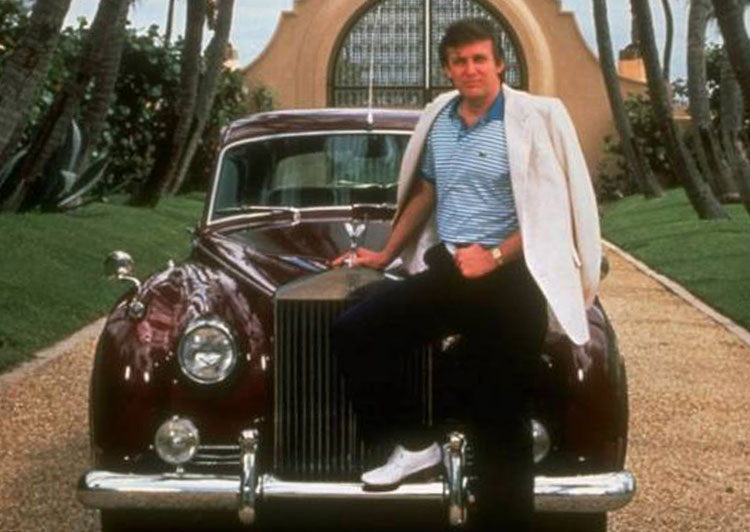 Rolls Royce Phantom
Rich personalities like Donald Trump, often like to travel with their drivers. However, Phantom is one of the few cars, which have the privilege of being preferred by the newly elected president of USA. Featuring a 6750cc engine, this car can produce a 453bhp and can accomplish the 0-60 MPH in 6 seconds.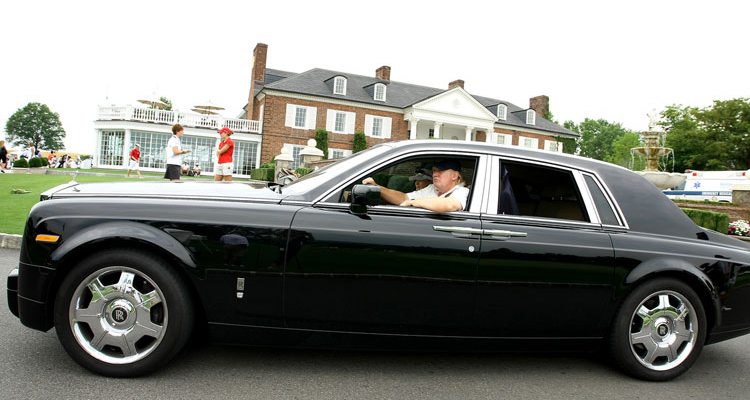 Check This: Rolls Royce Cars in Pakistan
Donald Trump's Mercedes Cars
Mercedes Benz SLR Maclaren
Any car with both Benz and Maclaren tags does not need an introduction. Built in a limited number of 370 (units), this car went in its production phase in 2003. Its V8 engine can produce 617 BHP with 575 NM of torque. This car was estimated to be priced at 0.45 million Dollars.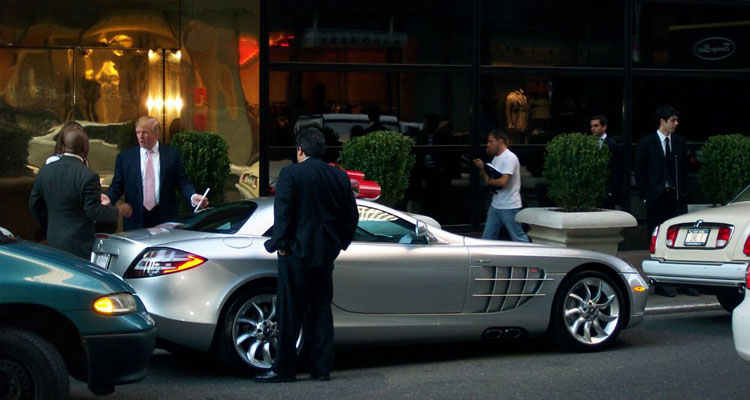 Mercedes Benz S600 Guard
When you are going for the Presidency of world's most influential country, you have to increase the security with the life-style standards. Hence, the selection of Mercedes Benz S600 Guard, which is considered to be one of the world's most technologically advanced cars. It features a 6000cc engine. mated to a 7-Speed Gearbox and capable enough to produce 500BHP with 523 NM of torque. This car can achieve the 0-60mph in 4.6 seconds and can reach to the maximum speed of 155mph.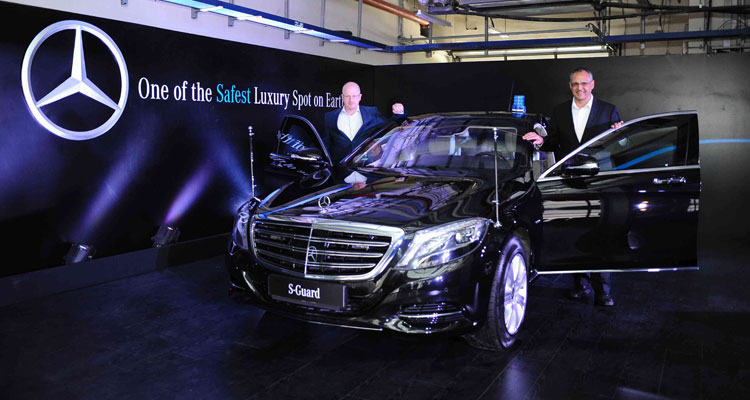 Donald Trump's Other Cars
Limiting the list of cars owned by Donald Trump to just German Auto-manufacturers will be unfair. The newly elected president has owned the cars from America's Premium Auto-manufacturing company, GMC. General Motors manufactured 500 limited cars, out of which they gave one car to Donald Trump to drive on the 100th Indianapplis-500. However, due to his busy schedule he wasn't able to drive it. More importantly, this car was a modern recreation of the 1969 Indie 500 car. It features a 6200cc engine, which could produce 426 bhp.
In addition to this, Donald Trump has also been an owner of 1993 Cadillac Allante, which was manufactured in Italy. The last car, manufactured under this badge featured a 4600cc engine, which could produce 295bhp. And last but not the least, completing this list without mentioning the 24-K Gold Plated County Chopper will result in incomplete compilation. It is difficult to fathom that if Donald Trump ever drove it? Or was it just a showpiece to impress people?