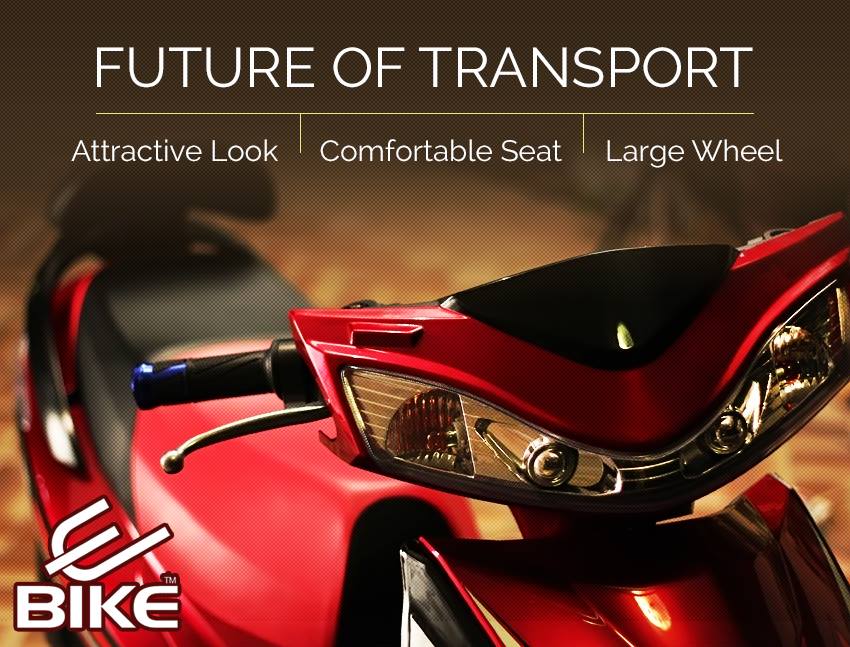 E Bike Officially Launched in Pakistan
E Bike is the latest addition to the automotive scene in Pakistan. The Electric Bike or E Bike is Pakistan's first fully electric motorcycle, which means it does not require petrol or any other fuel to run. It has an electric engine in place of an internal combustion engine that runs completely on rechargeable batteries. Just charge the bike and take it on a ride.
The E Bike was formally launched in a public ceremony held yesterday at Sea View Karachi followed by Test Drives to the attendees. Athar Ahmed Khan, the owner of TAZ Trading – the company which is importing E Bikes in Pakistan – said that with the introduction of these bikes, he is hoping to replace the conventional 70cc motorcycles by giving the people of Pakistan an eco-friendly and noiseless solution to the air and noise pollution problem, which is faced by many people daily.
According World Health Organization (WHO), pollution causes 170,000 deaths in Pakistan and losses of $369 Million annually. Internal combustion engine vehicles are the major cause of pollution in Pakistan and two wheelers alone contribute significantly in this pollution, as 48% of the individuals use two wheelers as a mode of transport  in the country.
TAZ Trading has already sold 25 of these bikes in Faisalabad and with the official launch in Karachi, Mr. Khan is very optimistic about the future of E Bikes in Pakistan and he hopes to replace the internal combustion engine bikes in the next five years.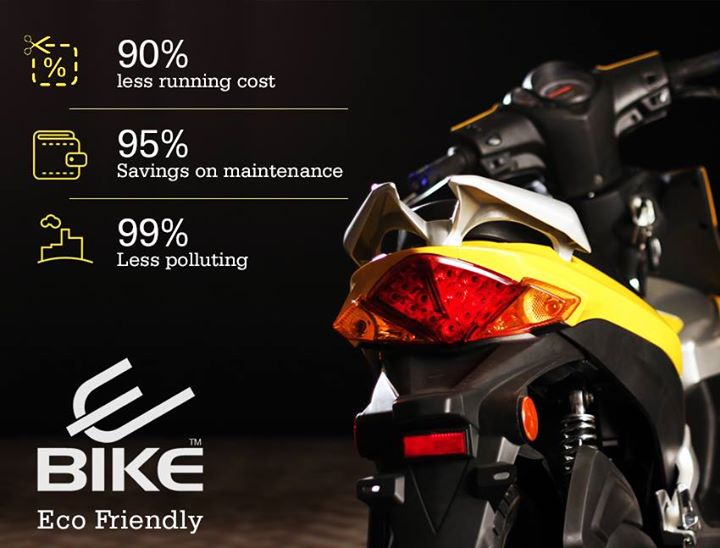 E Bikes run on electricity (rechargeable batteries) and are eco-friendly. E Bike can go up to speeds of 60 kmph and do close to 70km per unit of electricity, according to an analysis of Energy Conservation Department of K-Electric, which comes up to about 1 rupee for every 9 kilometers traveled. The E Bike can cover a distance of 100 kilometers on a single charge meaning it can reduce running costs by up to 90%. The average expense of running a conventional motorcycle is around 3,000 rupees a month, whereas the E Bike can provide similar utility in only 300 rupees.
The E Bike is powered by an 800 watts brushless motor and a 60 volts 20 amperes battery, which has an estimated life of up to 50,000 kilometers and a replacement costs of Rs. 12,000. The starting price of E Bike is Rs. 89,000 which goes up to Rs.96,000, and the best part is, by law, these bikes do not require registration with the excise and taxation department as they are under 50cc. The company is providing after sales service at the doorstep of the consumers.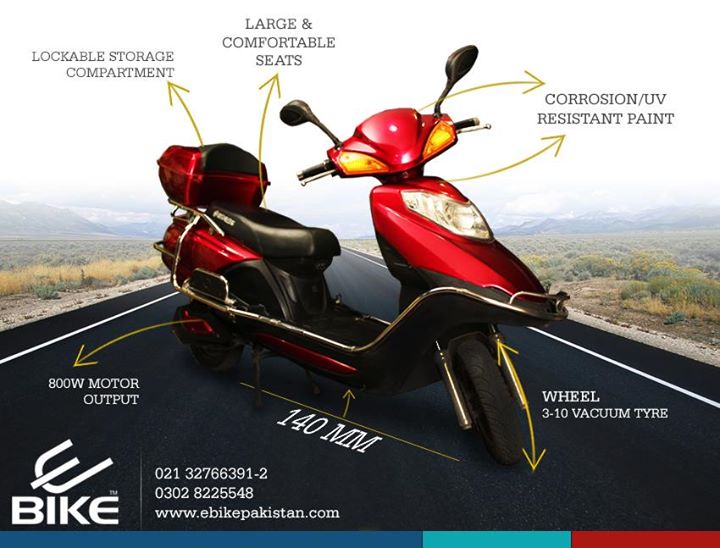 In my opinion, it is a positive step towards the development of stagnant auto industry of Pakistan, and if successful, the company may set up an assembly plant in the country, which would help the economy by producing jobs and reducing the foreign exchange spent on importing oil. These bikes have the potential to become the future of short commutes in the country. Electric Bikes are already  being used as a regular mode of transport in India and China, where they are considered very practical and are popular amongst young women, who use the bikes daily for their commute to work or college instead of the public transport, and I do not see why this cannot happen in Pakistan.