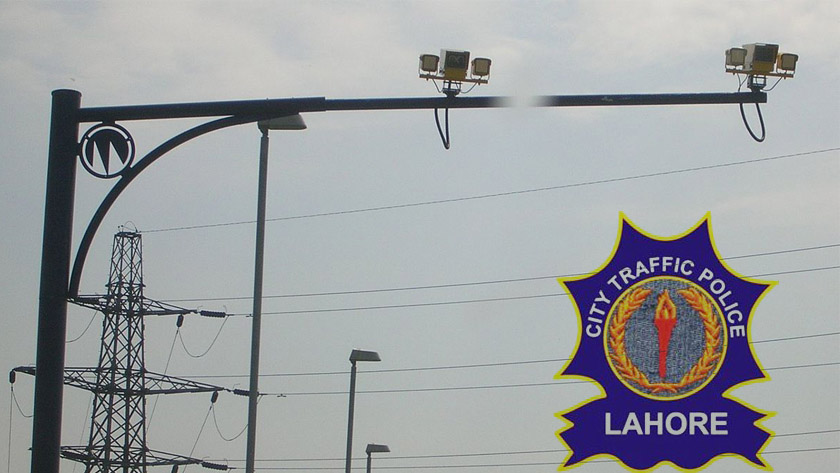 An agreement between Punjab Safe Cities Authority (PSCA) and Bank of Punjab has been signed on 7th November 2018 that will provide an easy access for the payment of e-challan through the ATM's of Bank of Punjab.
The citizens of Punjab would now be able to pay their e-challan through any ATM of Bank of Punjab. E-challan system is already in effect with the issuance of thousands of tickets on daily basis for the violation of traffic rules. The violators were earlier facilitated to pay their e-challan through the Bank of Punjab branches. However, inline with the determination to facilitate the residents with the modern technology and waiting in the long queues for their turn, the PSCA signed an agreement with Bank of Punjab to provide the facility of paying the e-challan amount through the ATM.
According to the official sources, the agreement was signed by Akbar Nasir Khan who is Chief Operating Officer (COO) PSCA and Ahmed Shah Durrani who is Group Head of retail banking of Bank of Punjab. The agreement signing ceremony was arranged at the PSCA headquarters Qurban lines, Lahore. The ceremony was witnessed by Nisar Ahmed Cheema who is the Chief Financial Officer (CFO) of PSCA accompanied by other senior banking staff that included the technical staff as well.
It is pertinent to mention here that an Android mobile application is under development for online payment of e-challan, which will be an even user-friendly process for the people. It was informed at the ceremony that the application will be launched soon by the Punjab Safe Cities Authority to facilitate the residents to a much greater extent. Once the application is launched, it will be available on Play Store and the residents can download it easily on their smartphones. The application will allow the people to easily check the status of e-challan against their CNIC and registration numbers at any time of the day. People will be one click away from checking their current status of any pending E-challan and paying it through the integrated BOP mobile banking.
At the moment, citizens can check the status of e-challan against their CNIC on PSCA online portal. E-challan fines can currently be paid through all BOP branches. The steps taken by the PSCA should be applauded as it is making it convenient for the violators to easily pay their fines with a single click on their smartphones. The authority should develop an integrated user-friendly application that could easily be used by all the citizens for the payment of their e-challan fines.
For more updates on the e-challan system and its payment modes, stay tuned to Pakwheels.com. Drop your thoughts in the comments section below.