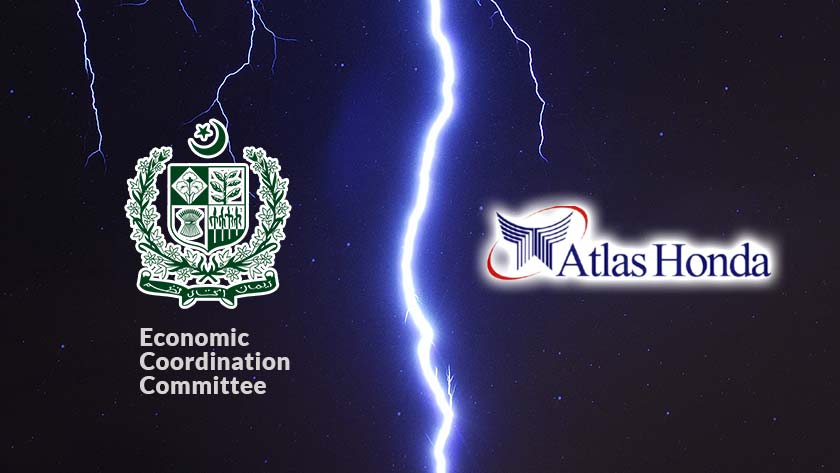 The Economic Coordination Committee (ECC) has turned down a proposal from the Ministry of Industries and Production that recommended on giving the status of 'new entrant' to a new motorcycle model of Atlas Honda.
In the recent development, the Ministry of Industries, in a meeting on November 10, revealed that Atlas Honda had pressed application of new entrant policy with incentives to the country's premiere motorcycle manufacturing company. Sources reveal that the ministry said committee which is constituted by the EDB, had reviewed the technological differences between the new entrant and the current motorcycles being manufactured in the country. The committee reached the consensus that keeping in view the comments and the technical feedback from the Engineering Development Board, the new entrant; named Honda SDH CBF-150- should be granted new entrant status.
However, ECC Chairman Ishaq Dar said:
Ministry of Industries should prepare policies that are applicable to all concerned and are not focussed on a single beneficiary
The main highlight in this regard is the disagreement of the ECC Chairman Ishaq Dar over this policy proposal for a specific company. He elaborated that the Ministry of Industries should prepare policies that should be applicable to all concerned should not be focussed on a single beneficiary.
It was agreed that the EDB would define the new technology and the ECC would endorse it on recommendations of a committee compromising representatives of the Board of Investment, Ministry of Commerce and industries secretary.
(Article Originally Published on The Express Tribune)