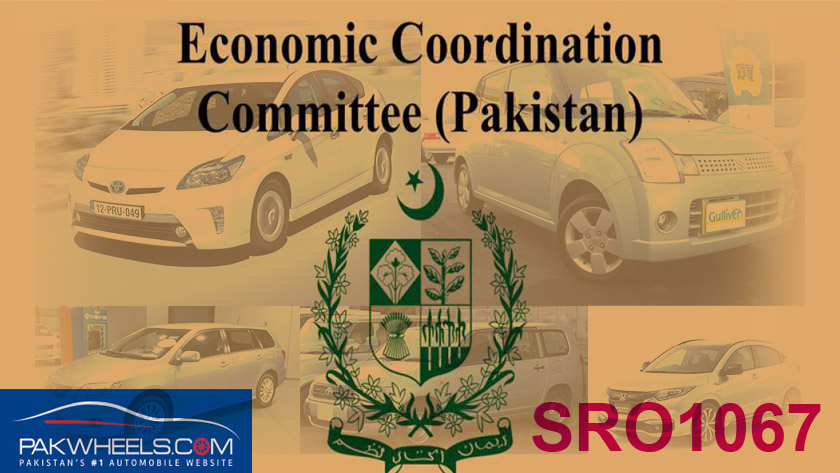 People in the country not only buy used cars made locally to avoid the awkwardness of delivery time and premium but also import cars under; used car import schemes namely baggage, gift and transfer of residence schemes. However, the government of Pakistan issued SRO 1067(1) and made it difficult to import cars.
The government at the time of issuing the SRO asserted that the step is being taken to curb the trade deficit of the country; moreover, these schemes were introduced to cater the needs of overseas Pakistanis not to be used for commercial purposes.
A total of 76,635 units were shipped in 2017. And it was also reported that due to excessive import local automobile industry saw a revenue loss of PKR 23bn last year.
After much fuss and government's reluctance to provide any kind of a relief to importers they protested and declared that they will not be taking their cars until government withdraw its policy. Around 7,000 cars have been stranded at the port. And due to this situation, the premium on cars have also reached an all-time high. However, we reported that government might clear the cars stuck at port in previous customs duty to give relief to consumers and importers. And now the current update on all this situation is mentioned below.
According to the official sources, the Economic Coordination Committee (ECC) of the Cabinet, scheduled to meet on Wednesday 7th of February, has decided the fate of thousands of used imported cars stuck at ports.
Last year, on October 6, Economic Coordination Committee (ECC) of the Cabinet had approved that the duty and taxes of all vehicles that are imported under transfer of residence, personal baggage or under gift scheme will come from abroad; either arranged by Pakistani nationals or local recipient showing conversion of foreign remittance to local currency through bank encashment certificate.
As per the newly issued SRO 1067(1) 2017, many consignments that were shipped got stuck at the ports and Finance, Revenue and Economic Affairs Adviser, Dr. Miftah Ismail suggested on releasing the shipments, so the people who have imported before the SRO issuance wouldn't have to face difficulties. Moreover, he also suggested making it effective for vehicles arriving after February 28, 2018, where the importers will have to pay their duties at the higher exchange rate.
And now it is confirmed that the Commerce Ministry has proposed to the ECC to clear those vehicles where the bill of landing was issued on or before the 9th of January 2018.
That's it from our side, drop your expressions in the comments section below.