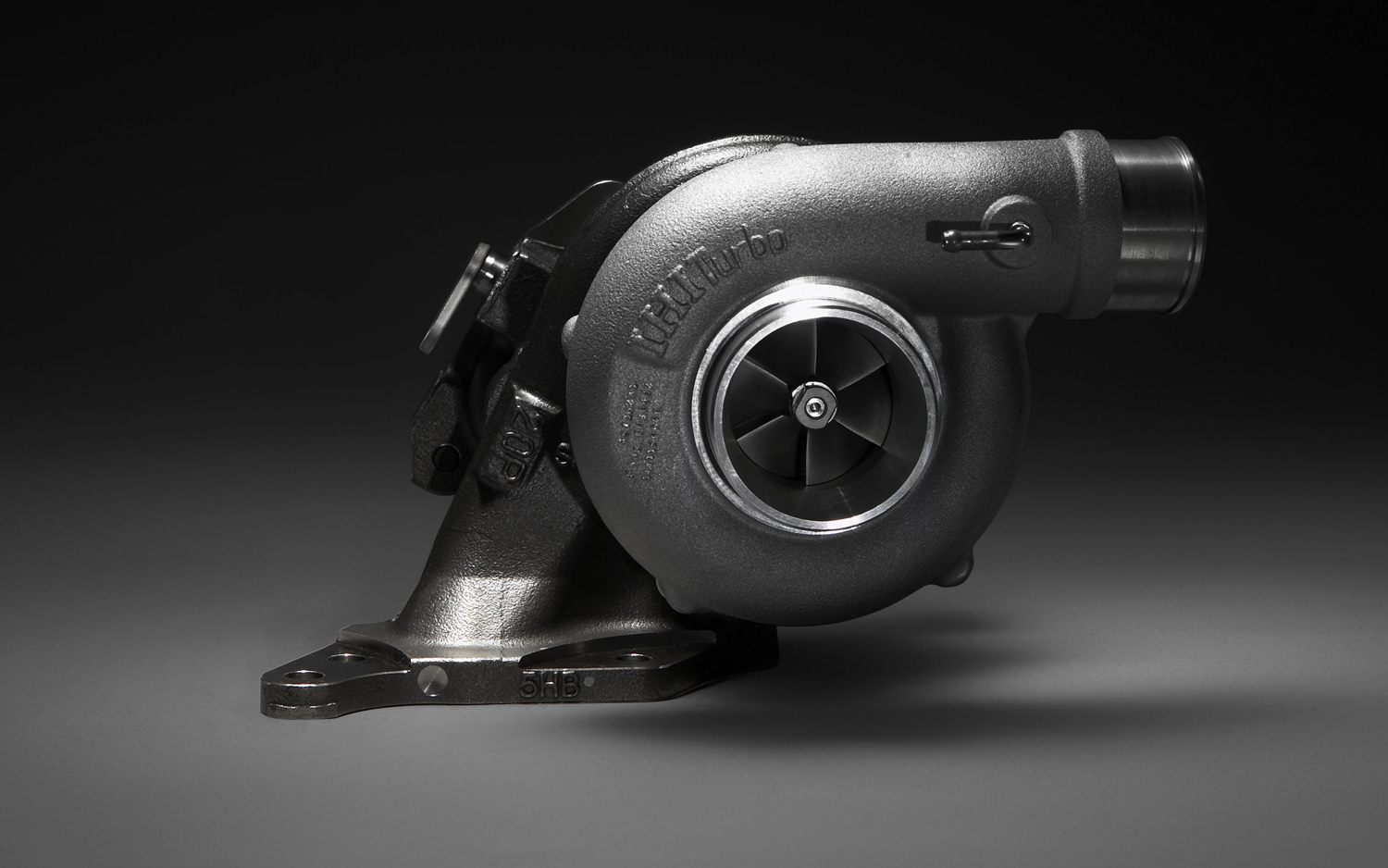 Turbochargers you may think are relatively recent invention that have only just started to make their way into more mainstream cars and into this year's Formula 1 line-up but actually its origins can be traced all the way back to 1885!
When we hear that a specific car is turbocharged our minds instantly jump to conclusions that the car is going to be extremely powerful and plus it just sounds cool when you say your car is turbocharged. But what are turbochargers and how they do actually work. Well let's find out.
The exhaust fumes coming out of your car are pretty much completely useless, they comprise of waste product (gases like carbon monoxide, sulphur dioxide and carbon particles etc.) and energy in the form of heat and the kinetic energy of the gases. What a turbocharger basically does is that it uses the exhaust gases to spin a turbine that in turn pumps more air into the cylinders making it burn fuel at a faster rate and much more efficiently thus producing more power and at the same time cutting down on waste product. A standard turbocharger is comprised of a shaft that is linked to a turbine wheel on one end and a compressor wheel on the other end, these components are cased in a housing that takes the shape of a turbocharger that we are all familiar with.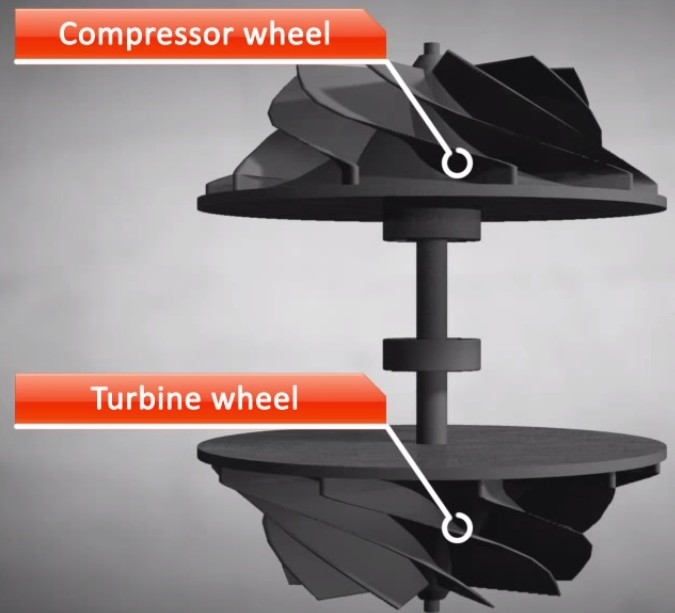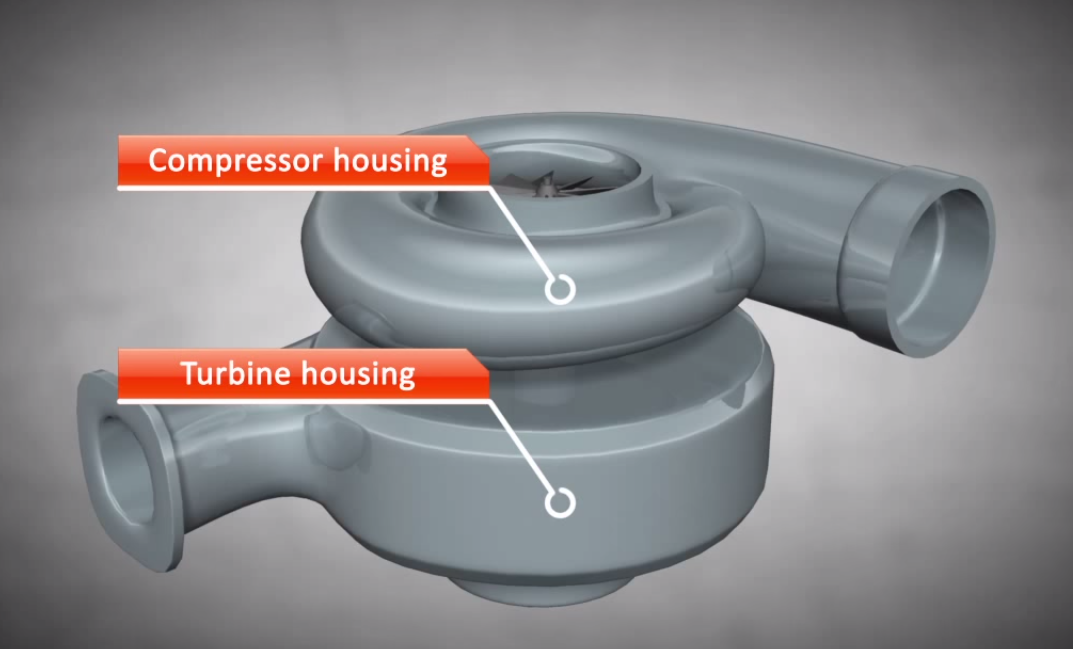 The exhaust gases enter in through the inlet port of the turbine housing, due to the constriction in the turbine housing the gases cause the turbine to spin and consequently as the turbine is linked with the compressor wheel through the shaft, it spins at the same rate as the turbine wheel. The compressor wheel thus starts to suck in cool air and compresses it and it exits through the outlet port in the compressor housing and supplies the engine with air (oxygen).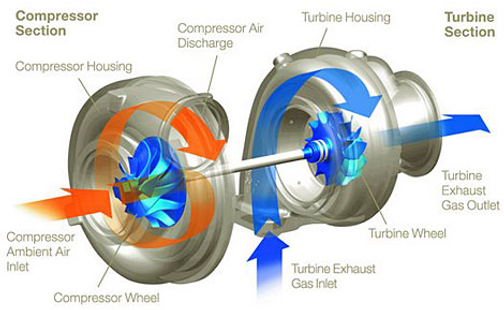 Though there is one slight problem you have with compressing air and that it causes the air to get hot. So before the air is allowed to enter the engine it passes through an inter-cooler to cool the air, ensuring maximum amount of Oxygen enters the engine. Putting it simply, cooler air means denser air, and dense air means more volume of air in the cylinder. Now as more oxygen is going into the cylinders fuel is burnt at much faster and more efficient rate which in turns increases the power output of the engine.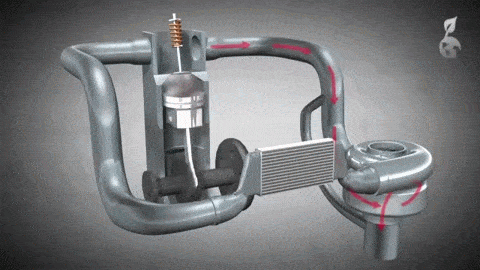 Hopefully this clears up any questions you had about what a Turbocharger is and how it actually works. If you would like to add anything to this, please feel free to express it down in the comment section below for other readers.
Pictures: TS