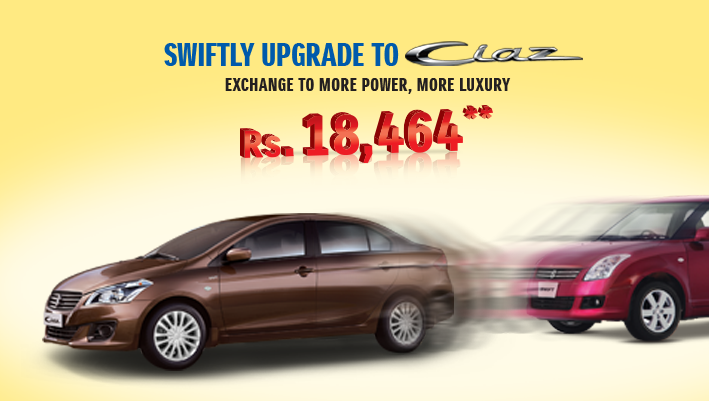 Bring Your Used Car, And Exchange it For a Brand New Suzuki Ciaz
Suzuki Pakistan launched Suzuki Ciaz not too long ago. And it won't be wrong to say that the latest sedan by Suzuki is having a tough time in regards to sales. Ciaz's most immediate competitor is Honda City. And although we still have that 8 year old City, it is outperforming the relatively new car like Ciaz. Toyota Corolla's cheapest models (all 1.3L variants) are also in the same price bracket both Ciaz models fall in. So, saying that Ciaz is facing a tough competition would be an understatement. It looks like a serious uphill battle for the new entrant.
Also Read: JS Bank Partnership with BMW X1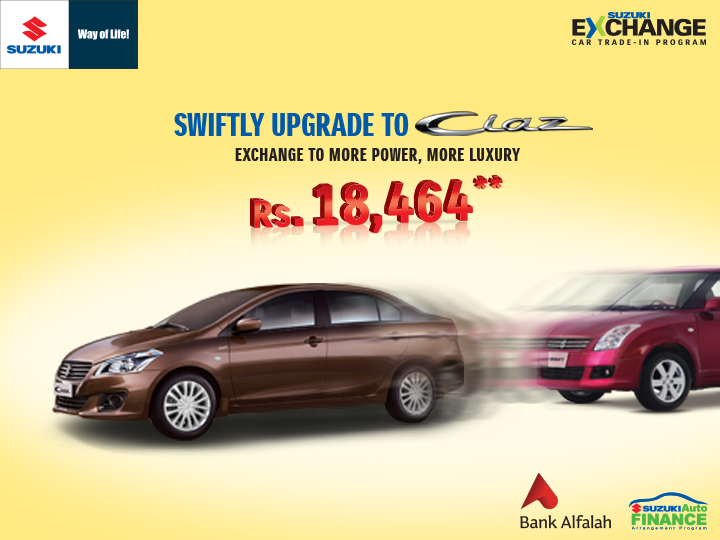 In order to sell more units, Pak Suzuki has launched another promotional marketing campaign. But this time around, Suzuki wants you to replace your old Suzuki car for the brand spanking new Ciaz sedan. Suzuki has launched the new Suzuki Exchange program in collaboration with Bank Alfalah. The latest post on  Suzuki's Facebook page invites you to bring your used Suzuki Swift and exchange it with the "Brand New K-Series VVT Fuel efficient; Sporty and Luxury Suzuki Ciaz."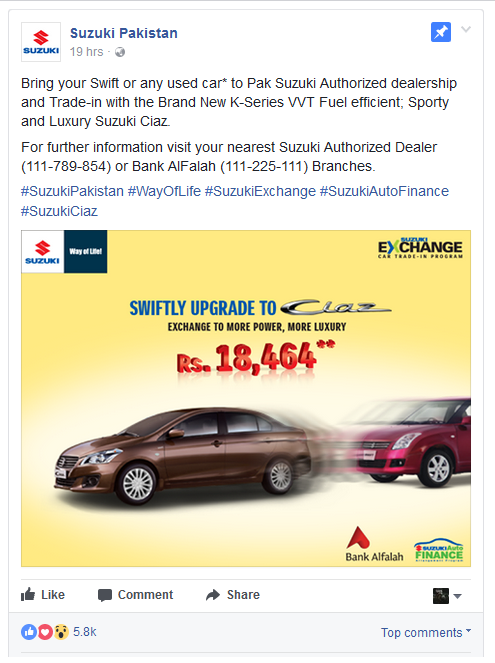 It is not a new thing though, neither internationally nor in Pakistan. Companies have tried to sell their cars in the one way or another. And exchange program like these are no exception. Toyota Indus launched a similar exchange scheme when they launched the new 2017 Fortuner. But the thing is, Toyota Fortuner is sold like hotcake. I doubt an exchange scheme did anything for Fortuner's sales. Fortuner is so much in demand that it has the estimated delivery time of 6 to 7 months. On the other hand, we have something like the Ciaz which is already struggling. It will be interesting to see if Suzuki Ciaz is going to see any increase in its sales in return to exchange schemes like these.