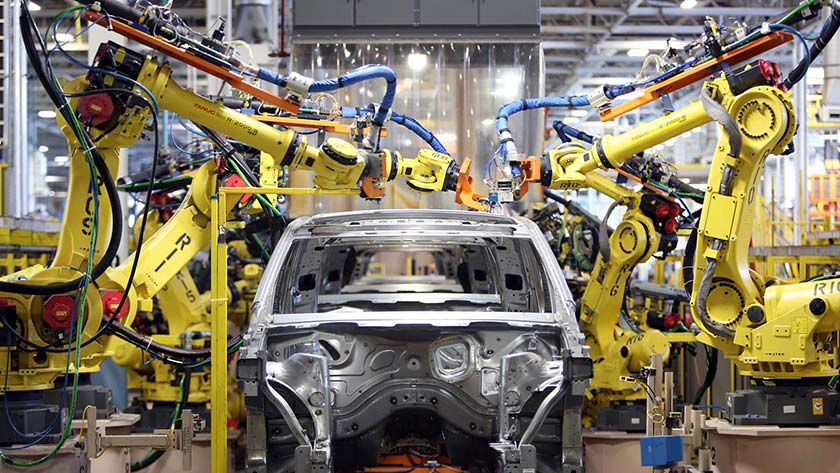 With the federal budget of Rs4.42 trillion for the fiscal year 2016-17 to be presented by Finance Minister Ishaq Dar today, we analyze the rumors and proposals from multiple government departments to give you an outline of its effects over our auto market. Our auto industry already finds itself in a commanding position, following the announcement of Automotive Development Policy of 2016-21 in March and a 42-year low-interest rate. Local manufacturers received five-year high sales during the fiscal year 2014-15 and to finish this year on a high note they are all set to achieve all-time high sales of over 250,000 units by the end of this June.
"The situation is not too bad – you should give credit to the government where it is due," says Parvez Ghias, the CEO of Toyota Indus Motor
Mr. Ghias was also optimistic about new auto policy while also adding that it could have been announced three years back.
"The industry's future is bright in Pakistan. Global auto players are taking an interest in the Pakistani market because they know the size of its population and growth potential," he added.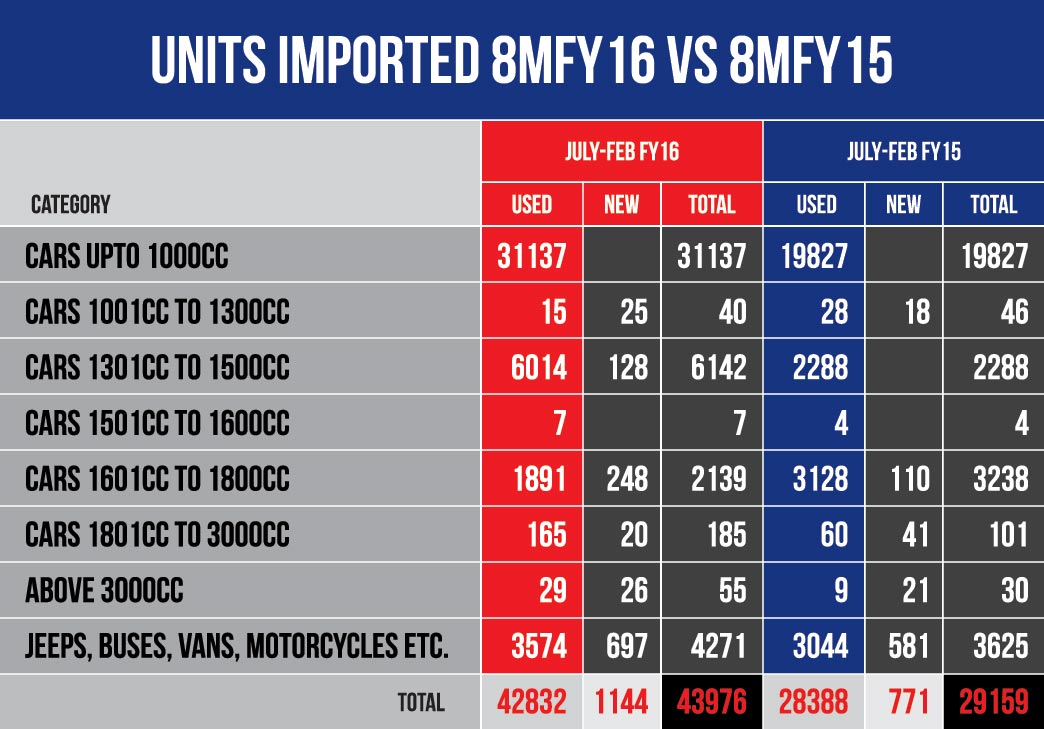 Despite the success our auto manufacturers have bagged in last year, the role played by the import of CBUs cannot be ignored. The increase in imports is more pronounced as compared to the sales of local manufacturers since they have seen a rise of 25% even before the end of FY16. Moreover, the sales of imported cars are growing at a faster pace when compared to the growth of locally assembled cars and they now occupy one-fourth of overall sales. It is something which should be considered by our finance ministry for the budget. Since high imports plague our local industry along with reducing investor interest in establishing manufacturing set-ups in our country. Other than that, 70% of the cars imported were 1000cc and below which is something local manufacturers can work on to help reduce the impact.
Also Read: Used Imported Car Sales Picking Up Pace – Local Carmakers Need To Bring New Models
Now let's talk about the proposals made by Engineering Development Board (EDB) of Pakistan to Federal Board of Revenue (FBR) to accelerate the implementation of Auto Development Policy by tariff rationalization through modifications in customs rules and revised duty structure for our auto market.
EDB has proposed FBR to reduce the customs duty on import of both localized and non-localized CKD: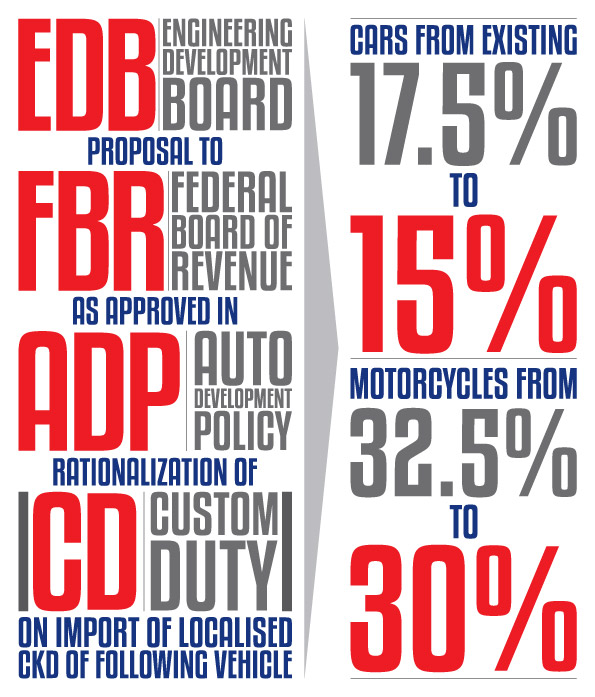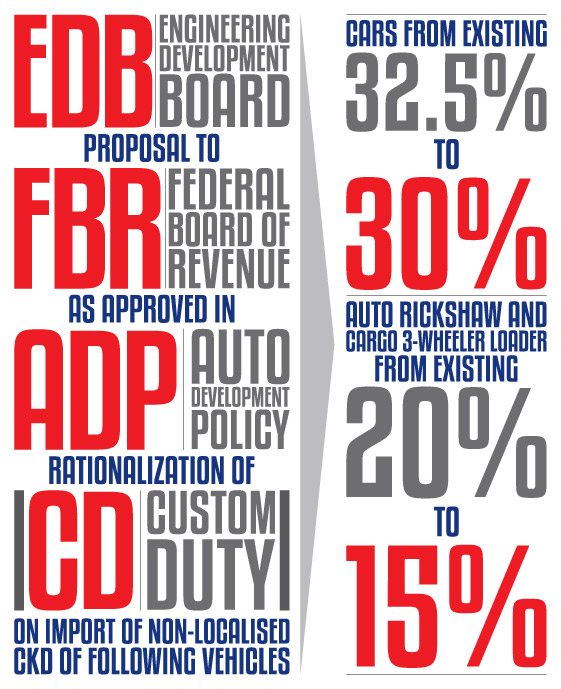 Furthermore, EDB has also asked FBR to lessen the duty on CBU (Completely Built Unit) for both motorcycles and three-wheelers.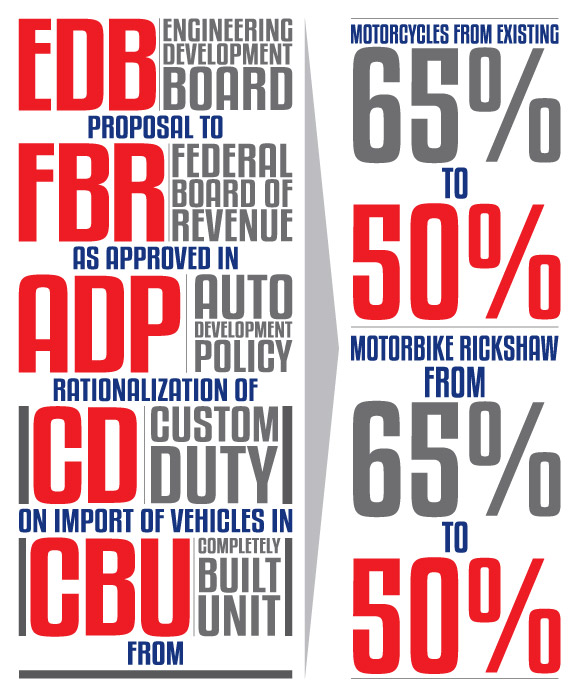 In addition to this, as approved to ADB, OEMs are now obligated to install immobilizers in the vehicles that they manufacture. Along with the compulsory installation of air bags and anti-lock braking system in cars. To sum things up, it remains to be seen as to which of these proposals made by EDB and other departments would be incorporated in Federal Budget 2016. However, if things continue to go down this road, it is safe to say that auto market of Pakistan seems is all set for an exciting and competitive year ahead!