Adopting to international standards in terms of Technology, innovation or facelift never seemed to be the point of focus or concern for Pakistan automobile industry. Our automotive industry is still struggling to transport the international changes in the country, despite saying otherwise. Our recent research and the newly publicized cars display a different count. No matter if it is  Toyota, Honda, or Suzuki – facelift doesn't fall in line with any of these big brands. We get the technology transfer logic from our manufacturers, whereas the truth is our industry doesn't have the gut to market recall as a RECALL!
Facelift Series Not Facelift?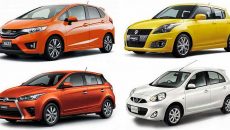 The mid-generation refresh, slight model alteration or a little modernization, within the model of the car is only said but NOT delivered in Pakistan. An automotive facelift is to give small changes which are also new or fresh then the previous generations. The interior, exterior or any other specs are to be altered, changed or even renewed with the latest available options in the market.  It is also termed as a Restyle and a mid-cycle refresh.
Generally, new cars are made with a six-year series planning. A model is presented and marketed for almost three years with negligible modification. The car then gets some major changing and is traded for another three years before being substituted by a new genre. A key component of this mid-cycle rejuvenate is the facelift feature. Auto manufacturers want their cars to look diverse, but they also don't want to capitalize more of their money in the refresh sequence. Though in a redesign huge capitalization is needed, but with the facelift, it's just minimal amount only.
That's why the facelift option is employed. The fluctuations to the styling that will give the car a fresh look without the re-engineering costs.
Facelift, Redesign & Refresh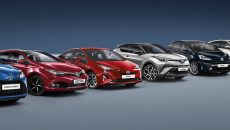 In the car realm, facelift, redesign, and refresh mean a lot with the yearly brand unveiling. Sadly, in Pakistan, our car industry seriously lacks any of these and is also not so strong to carry-forward any of the internationally available specs and features. A facelift is one step beyond a refresh. However, our big brands -Toyota, Honda, and Suzuki really need to sit together to brain-storm towards improvements available in the international market. Why do we get an update version instead of a real facelift? With premium rising above 8 lakhs on average, where is the technology of facelift we are paying for?
Pak Suzuki V/S International Market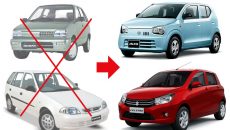 The whole world has time-honored the 4th generation Swift, but Pak Suzuki is yet to announce the 3rd generation in Pakistan, an ironic truth! The existing Swift is the 2nd generation model and was launched worldwide in 2004.  It also got swapped by the 3rd generation Swift in 2010.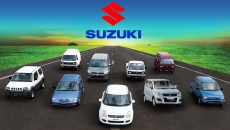 At present Pak Suzuki stands as the main car assembler in the country. The main cars manufactured  by Pak Suzuki include:
Mehran
Bolan
Ravi
Cultus
Swift
All of these are outdated automobiles that are obtained from Suzuki Japan. None of these endorse modern automotive security or emission benchmarks. Not one of these cars offers airbags up till now. The top well-known selling model is Suzuki Mehran. Mehran is in production since 1988 and is augmented with minor alterations every year. It does not even have adjacent exhausts for air conditioning or rear window defoggers. When did the facelift idea get a lost hope with Pak Suzuki?
International Comparison Of Honda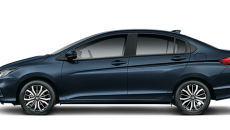 Let's not drag this without a real eye-to-eye comparison without Honda. We don't have to go far as we already have Honda City as an example. We get an immobilizer like after decades, whereas it's globally offered for a while now.  The City 6th generation got launched in 2014, and we still don't have it in 2017. There is a petite hope that maybe in 2018, the new generation of Honda may be launched in Pakistan. Investors are rolling in premiums, but customers are not getting what they deserve because of no customer significance. Even the recent call for airbags was termed as an update by Honda Pakistan.
Pakistan Honda V/S Indian Honda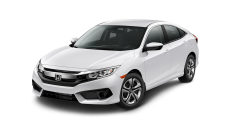 Our neighbors have successfully introduced a much-expanded range of the City then us. Indian Honda offers almost 7 variants, with petrol and diesel. They have it all – whether it's the 5-speed and 6-speed manual or a CVT automatic. Whereas, with Honda City listing in Pakistan, you get a 1.3 or a 1.5, both with an uncompelled 5-speed automatic or manual only. The automatic is labeled as the Prosmatec, is nothing more than simple automatic transmission which is advanced a bit. Even the Honda City from Japan, entitled as the Grace is fortified with I-DCD transmission, whereas we are sure nothing of its ilk is being offered locall. The intelligent Dual-Clutch Drive transmission is another step towards auto rising internationally, but here who cares for a real facelift or redesign?
The So-Called Honda Update In Pakistan
When the company started publicizing the 2017 Honda, the ads and rumors were countless. For instance, the immobilizer was a high-call, but guess what? It turned-out that you have to pay to get the feature instead of having a built-in option. The company charges you much more, not because of any Hi-Fi GPS system, but for an ordinary UPDATED front grill. Ah! Yes, don't forget that you are getting the new car seat fabric with the 2017 so-called Honda update.
The company raises the charm like a high fever, but you are paying in lakhs for a 5th generation series. The company hood-winks us with the same old-fashioned AC dials and an analog speedometer with blue accents, all in the name of a facelift. Honda, wake-up if you must, its 2017 not 1990's! Don't forget, the future bookings are at halt just because Honda is not sure when they will be able to actually bring forward a true facelift.
International Facelift VS Pakistan Model Of Honda City
The wold gets the international City S, V, ZX, and Pakistan local City base models are- Aspire 1.3 L and Aspire 1.5 L. The international model gets significant changes with a more sporty look. On the other hand, the complete look of Pakistan's variant is similar to what we have already seen in the older models. The other news is that 2017 Honda City Facelift is soon going to launch internationally, whereas in Pakistan the 5th generation City is still on sale. This particular variant was discontinued everywhere else in 2013, but in Pakistan, we see the high-peak view of the same product. We have been hopeful towards progress, but Honda Pakistan is not considering an upgraded City with features matching the international variants at all.
Hybrid Options & 6th Generation City Not Included
These are not to be specified as a Pakistani Dream!
Despite the fact that other markets of the world keep on relishing diverse series of the 6th gen City. We with Honda Atlas drag the decade old 5th gen City with a few updates. We are sure, Atlas Honda is not considering getting the hybrid option in Pakistani streets, let alone having the 6th gen facelift. Honda Grace, which is a hybrid of  Japan – can we have the hope of Honda launching it in Pakistan in near future?
The Honda City Hybrid is officially on sale in Malaysian market with an opening price of RM 89,200 which is around PKR 21.6 lac at least. Malaysia is at present the only market other than Japan to officially announce the City Hybrid.  Alas! Pakistan is not sure to even set their hopes to get a glimpse of this car in the country.
The 6th gen City facelift is set with real "facelift" and is even better than the previous models. It has new LED headlamps with audacious LED DRLs, restructured chrome grille, a first-hand bumper design with the 3-part orifice and fog lamps. The 6th generation City facelift also has new 16-inch alloy rims and a re-summarized rear bumper. On apparatus bar-check, a new 7-inch touch-screen system with navigation, browser and phone linkage, sunroof, and six airbags are all in the international variant. With this much info, does our old, 5th generation Honda City stands a chance?
Toyota Pakistan V/S International Market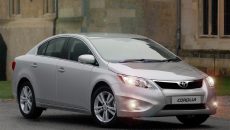 Again, the million dollar question is when will out investors and manufacturers actually give the nation real value for money? Toyota is the most fancied car in Pakistan, alas! It too failed to transport hi-tech specs from its other international variants. IMC has released the 11th generation Toyota Corolla this August, whereas this generation of Corolla opened worldwide in 2013.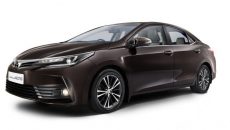 Pakistan only got the 11th gen Corolla Altis 1.8 in June 2014, does that make it sound advanced? Our manufacturers play with the mind-set of customers with advertising new names with a low build quality and features. International models are in receipt of more sound-proof aspects in facelifts. But, in Pakistan, we are struggling in-between the LED and LCD options. Nothing has changed, no matter what IMC declares. The interior is available with a few changes but the same old display. You don't get the Toyota Safety Sense in the new facelift by IMC, even though the new pack is available in the worldwide variants.
Conclusion
With that said, we are not so sure if our automobile policy is even trying to get these major brands to get-up and get something with the real value of money for the nation. Slighter updates are not real facelift which our industry ought to know by now. The pricing is skyrocketing without any actual facts on the paper. It's not like we don't have the means, it's just that our manufacturers need to know that public is fully aware of what they are paying and getting in return. Bold steps will truly succeed the facelift entrance in the country. Pakistan automobile industry needs to refresh, facelift and redesign with an international equation for a strong market hold.