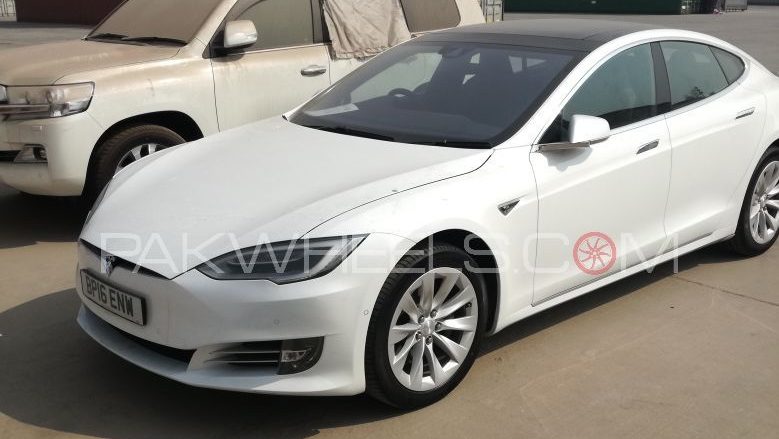 The First Tesla in Pakistan has Landed and It's a Beauty
Well, the first Tesla in Pakistan has landed. It's a white 2016 Tesla S70. You might have already seen the photos on social media by now. If not, we got you. Click through the gallery for all the photos.
Just like any other auto enthusiasts around the world, Pakistanis are also eyeing on the Tesla electric cars and want to import the cars in the country. But the problem is that there is no concrete information regarding its customs duty and overall estimated price of the Tesla electric cars. Before discussing the customs duty and estimated price, let us brief you a bit about Tesla first.
Also Read: Electric Vehicle Diaries: The Tesla "Model S"
The American automaker till now has shipped three different electric vehicles; Model S, Model X and the most recent Model 3. Model 3 is unique it only has a steering, a 15-inch bezel-less touchscreen panel inside the car nothing more. The Model S has the MSRP of (base price) $58,570 (before a federal tax credit of $7500 and an additional 3-5 thousand State credit). The 75D (75kW battery), which has been imported to Pakistan, the price starts from $74,500.
Custom duty
According to Pakistan Customs Tariff 2016-17 (PCT code heading/subheading– 8703.9020), there is 50 percent customs duty on electric vehicles in light of their MSRP (manufacturer's suggested retail price). The must not be older than three years. In simple terms, if a Tesla car is priced at Rs.4 million then it means one has to pay 2 million customs duty. In this 75D's car which costs, let's say, PKR7.5 million, the duty will be PKR3.75 million. Bear in mind these are rough estimations to take them with a pinch of salt.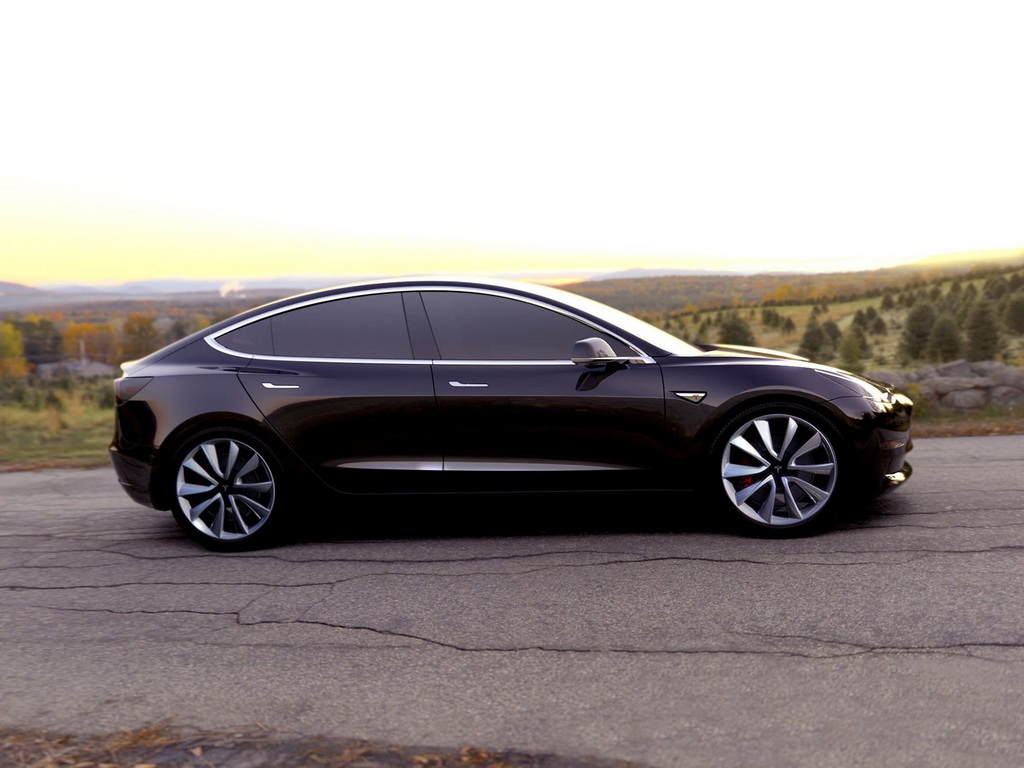 Pros and Cons of  Tesla in Pakistan:
First starting with the Pros of importing Tesla car in the country. The primary focus point is that Tesla electric cars are easy to maintain—meaning less maintenance cost. You don't have to bother yourself by thinking how to maintain car's engine just like traditional cars as the cars don't feature engine. As the cars are all electric, they don't pollute the air, environment and are eco-friendly. It only has a brake fluid, and nothing else.
Now with the Cons, the car runs on an electric motor, and if somehow the motor catches fire (we love those bazillion watt HIDs, don't we!) or receive any kind damage then you have to import the part which will cost you a lot as in Pakistan there is ábsolutely zero Tesla support. The phenomenon is not limited to just motor if any part of the car receives potential damage and needs to be changed, it will cost a lot because you have to import the damaged part.
Furthermore, there are no superchargers for electric cars in Pakistani right know, so it means you cannot travel long distance with Tesla electric cars. The only option right now is to charge the car from your home. Superchargers are fast chargers which can charge Tesla cars in few minutes such as Model 3 if charged through Supercharger for just 15 minutes can go to a 300Km range. And most important they are free to use for all Tesla owners. So as mentioned above, there are no superchargers in Pakistan. This is another back draw for those who are planning to import Tesla cars in Pakistan.
All Tesla cars are connected to the company through internet connection which the Tesla establishes with different companies such as back in November 2013 it announced a deal with Telia Sonera for the carrier to power in-car systems in Sweden, Denmark, Finland, Estonia, and Latvia. This connection helped Tesla to send updates (OTA) to the car to help the customer for better and smooth ride. Also, Tesla gathers telemetric data from the car all the time. In Pakistan, there is no such deal exist between Tesla and local SIM providing company through which one can get updates.
So this is pretty much it. We will try to bring you more information of the new Tesla in Pakistan as we receive them. In the meanwhile, enlighten us with your thoughts in the comment section below.