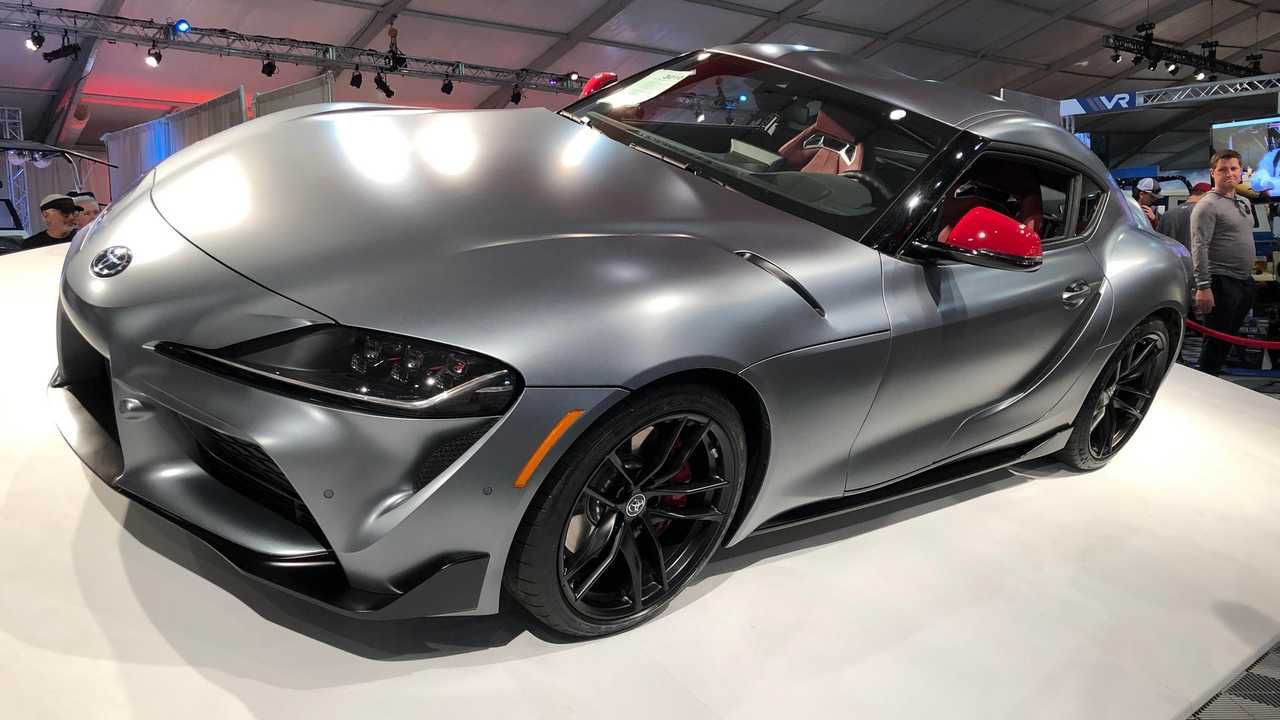 The first Toyota Supra 2020 sold in an auction for over $2 million
Out of nowhere, the $100,000 asking price for a mint, low mileage 1993 Toyota Supra has become sensible among sports car enthusiasts. Why would a car be priced so high when its actual value is clearly not that much? Well, the answer is simple, Toyota Supra is no longer just a sports car, it has now officially become one of those sports cars that has a huge die-hard community supporting it and a large number of individuals treating it as a novelty. It may be hard for you to believe if you aren't into the '93 Toyota Supra, but if you are a lover, you know what I'm talking about. This is also the reason, Toyota decided to auction the first ever production 2020 Toyota Supra Launch Edition.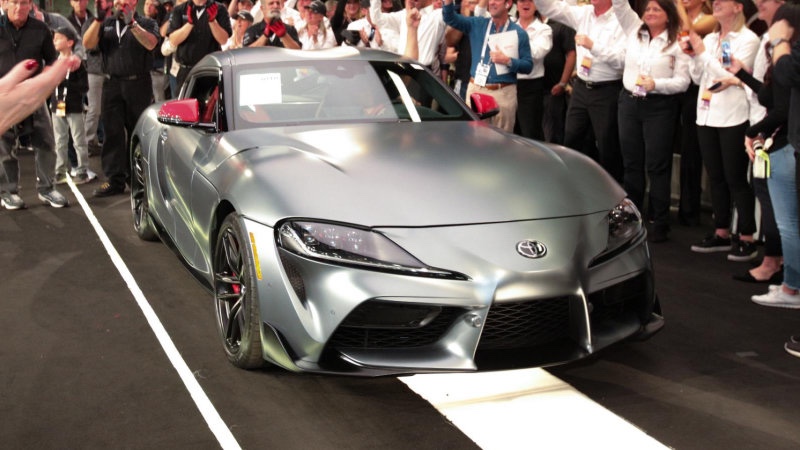 The car was sold for $2.1 million! I mean, if Toyota arranged this auction to see if the world loves their creation, then they probably are very satisfied with the results right now. However, a lot of other factors played a role in this immensely high sale price, but we can now say with certainty that the name"Supra" has become a legendary sports car badge for Toyota.
The auction was held at the Barrett-Jackson Scottsdale auction. The Launch Edition Supra was painted in matte grey and looked absolutely stunning. The proceeds of the auction were meant to go to the Bob Woodruff Foundation and the American Heart Association.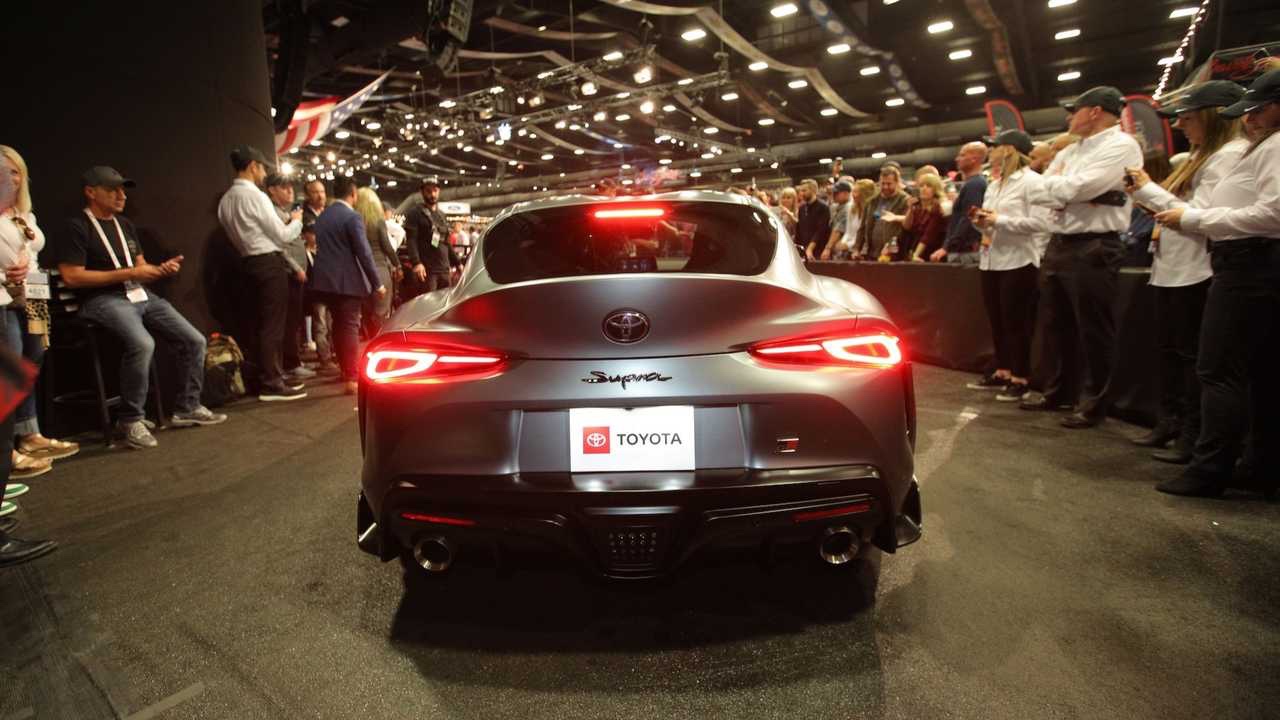 Obviously, being a charity car, the first Supra Launch Edition's price was definitely going to drive up but even after accounting for the positive compassion in the people's hearts during this auction, the final price is still very shocking for the 2020 Toyota Supra. A total of 1,500 Launch Edition Supra cars will be built so, there is no shortage of them.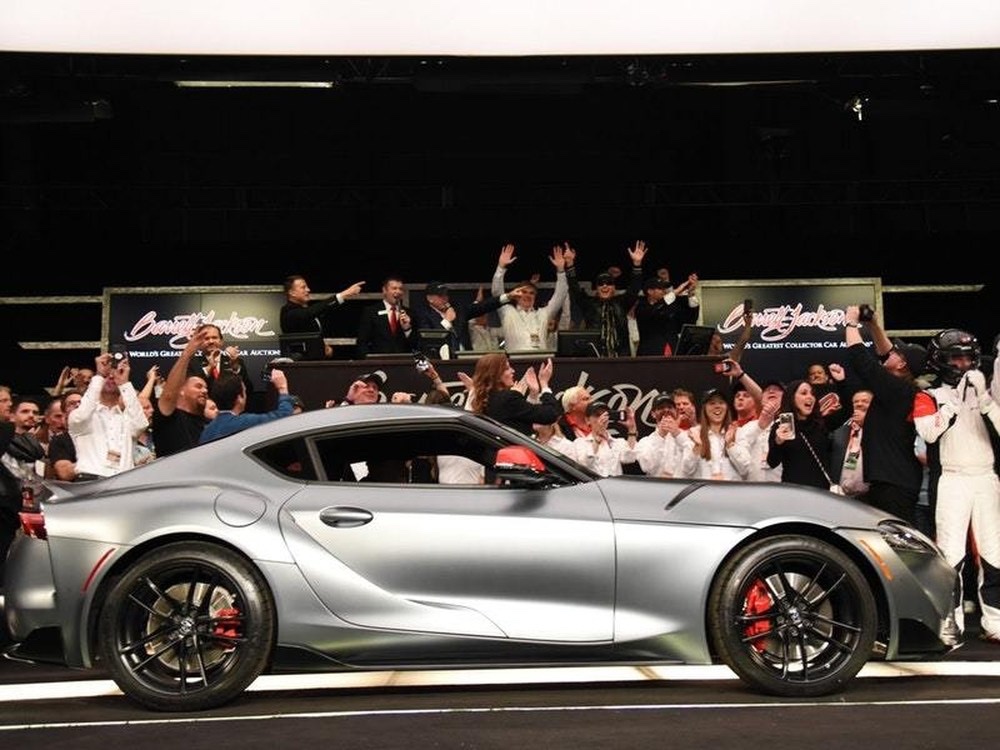 The Supra Launch Edition has a base price of about $56,000. This means that the first 2020 Supra costs 37 times more than the exact same Launch Edition Supra that was built right after this one. What's more impressive is that the first 2020 Ford Mustang Shelby GT500 sold for almost half the price of the new Supra even when it has much better specifications than the Supra with a beast producing 700 horsepower. To this, we can only say that there have been a lot of GT500s this decade but the Supra has come back after over 20 years of being out of production.