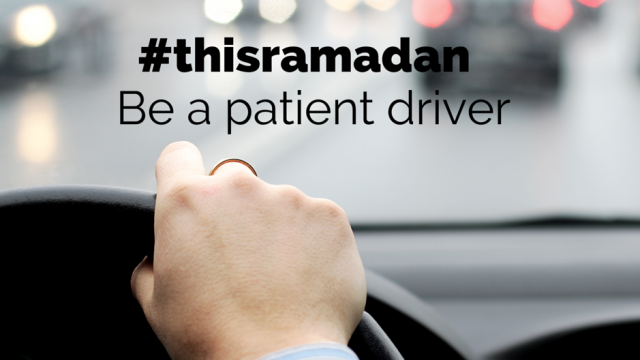 Follow these driving tips this Ramadan
We at PakWheels.com have written several blogs in regards to driving safety and abiding by the driving rules. In this particular blog, we will be discussing few tips which one should follow to drive safely on roads this Ramadan that will not only keep you safe but others as well.  The holy month of Ramadan has already started worldwide, and it is a month that preaches forgiveness and patience. Here's what our drivers need to do while driving while fasting:
Read Also: Tips To Keep Calm When Driving During Ramadan In Pakistan
Always remember to drive with patience in Ramadan, as according to some studies fasting affects the cognitive functioning of the person, so avoid driving in haste in Ramadan and only drive with patience as this simple tip will help you to not create any problem for others drivers on roads.

Lack of sleep in Ramadan leads to less-concentration, which might lead you to lose your control of the vehicle for a while and put you in danger. So, always remember to take a roadside nap when you're feeling less concentrated and heavy-eyed.

Give way to other drivers to avoid any hassle.

Avoid over-speeding as due to fatigue and drowsiness you might get into an awkward situation.

Avoid rash driving during rush hours, drive defensively. And if you have a hint that the traffic will be slow or stuck where you are heading, try a different route. This will save your time and energy, and you also wouldn't have to drive fast.

Most of the time broken down cars you see in the middle of the road have an overheating problem, so remember to keep a water bottle with you all the time.

Follow traffic rules strictly and obey all traffic signs while driving.

If you are not feeling well, it is good to use public transport instead of driving your vehicle.

Plan all Ramadan and day to day activities to ensure safe driving. It is observed that as people tend to over-speed during Iftari time to reach home or other destination that results in traffic violations and accidents. So, remember to plan the day accordingly this will help you during your whole day.

Don't tailgate the car and maintain a proper distance.

Bikers should take extra care, wear a helmet while driving, and don't go over speed on roads.
That's it from our side, drop tips if we have missed any. Happy Motoring!