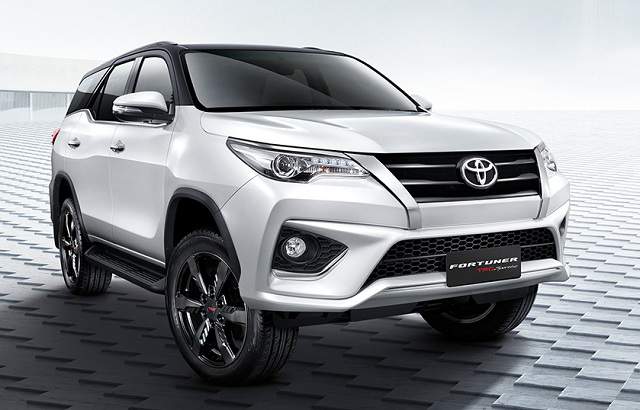 Steering with the Stars – The Ultimate Fortuner Sigma4 Off-Roading Experience
When it comes to giving an ultimate experience to its customers, Toyota leaves no stone unturned. After the successful campaign of Fortuner Sigma 4 experiential ride, the company brought yet another star-studded campaign – Steering with the Stars.
With this campaign, the Indus Motor Company brought in six different celebrities who experienced the ultimate ride of Toyota Fortuner Sigma 4.
Far from the city, Toyota built a Fortuner lounge that had the purpose-built track, which was built under the strict supervision of Toyota engineers for Fortuner drive. The track was based on 7 different terrains like uneven surface, muddy, rumble steps, rocky, uphill, downhill, and a waterbed.
The Steering with the Stars campaign was based on 6 episodes that featured Shehzad Roy, Sanam Saeed, Amna Ilyas, Anoushay Ashraf, Wasim Akram, and Imran Abbas, respectively. Hosted by Mohib Mirza, the show always started with light chit-chat and a rapid-fire round with the celebrities, and after which they were taken to the Fortuner Lounge, where the ultimate experience of Fortuner Sigma4 awaited them.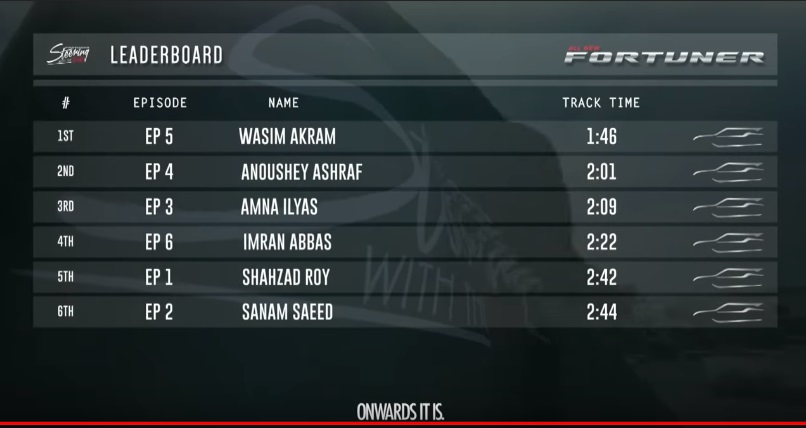 The campaign aimed at giving celebrities a chance to experience off-roading and make use of all the features that come in Toyota Fortuner Sigma 4. It is an SUV, which comes equipped with a 1GD engine mated to a 6-Speed auto transmission and has features like Eco/Power Drive Modes, Vehicle Stability Control, Hill Start Assist Control, Downhill Assist Control, Differential Lock, Anti-Lock Braking System (ABS) and Emergency Brake Signal (EBS).