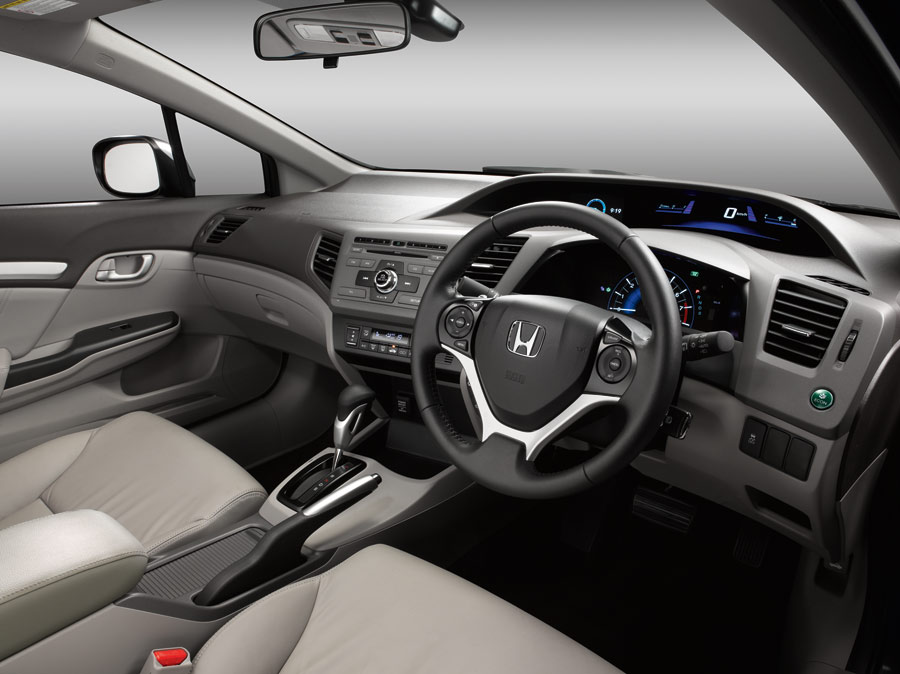 How To Free Honda Civic's Automatic Gear If You Get Stuck In 'D' Somehow
Today while sitting in the PakWheels office, I heard my colleagues talking about Honda Civic's automatic transmission, which died on an acquaintance because of dead battery in the middle of the road. The car was in D. And they were saying that it is not possible to remove that car from D to N unless the engine is running. This intrigued me to dig a little about the issue and on inquiring, they said new Civic doesn't have any way to put the car in neutral so you can move it. I just couldn't believe it.
A shift lock is a safety feature; it could be a button or a small slot where you put your car key to free the gear so you can put it in N or another gear. How is it possible that a car, specially a new one, doesn't have something like this? What if your engine dies due to some unforeseen reason on a main busy road? Are you just gonna sit there in the middle of the road with your dead car or try to move it to safety?
I have no experience of new Civic or Corolla so I had to ask a couple of friends who either have them or know a thing or two about them. I called a close friend who owns the new Civic and asked him the same. He said Civic does have a shift lock. It's a tiny window like slot and is covered with the same dashboard colored tiny plastic flap. You pry the flap open and insert your car key inside the slot to free the gear lever.
And this is a totally manual procedure, so regardless of your ignition works or not, this is a fail-safe just for that very reason. Also, do not try to toe your car if its dead and engaged in D. I will burn the transmission.
I am pretty sure many of you already know about it, but there are many who don't, and something like this is very important to know in case of an emergency. So if you didn't know about it before and you have one of these new auto cars, you should locate them and try them beforehand, instead of not knowing during an emergency.
Honda Civic 8th Generation: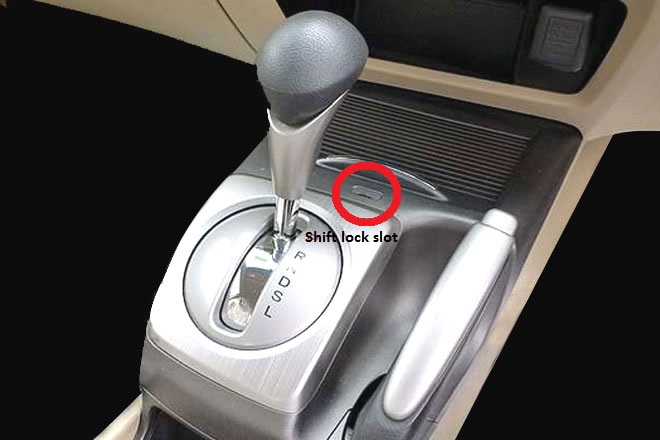 Honda Civic 9th Generation: