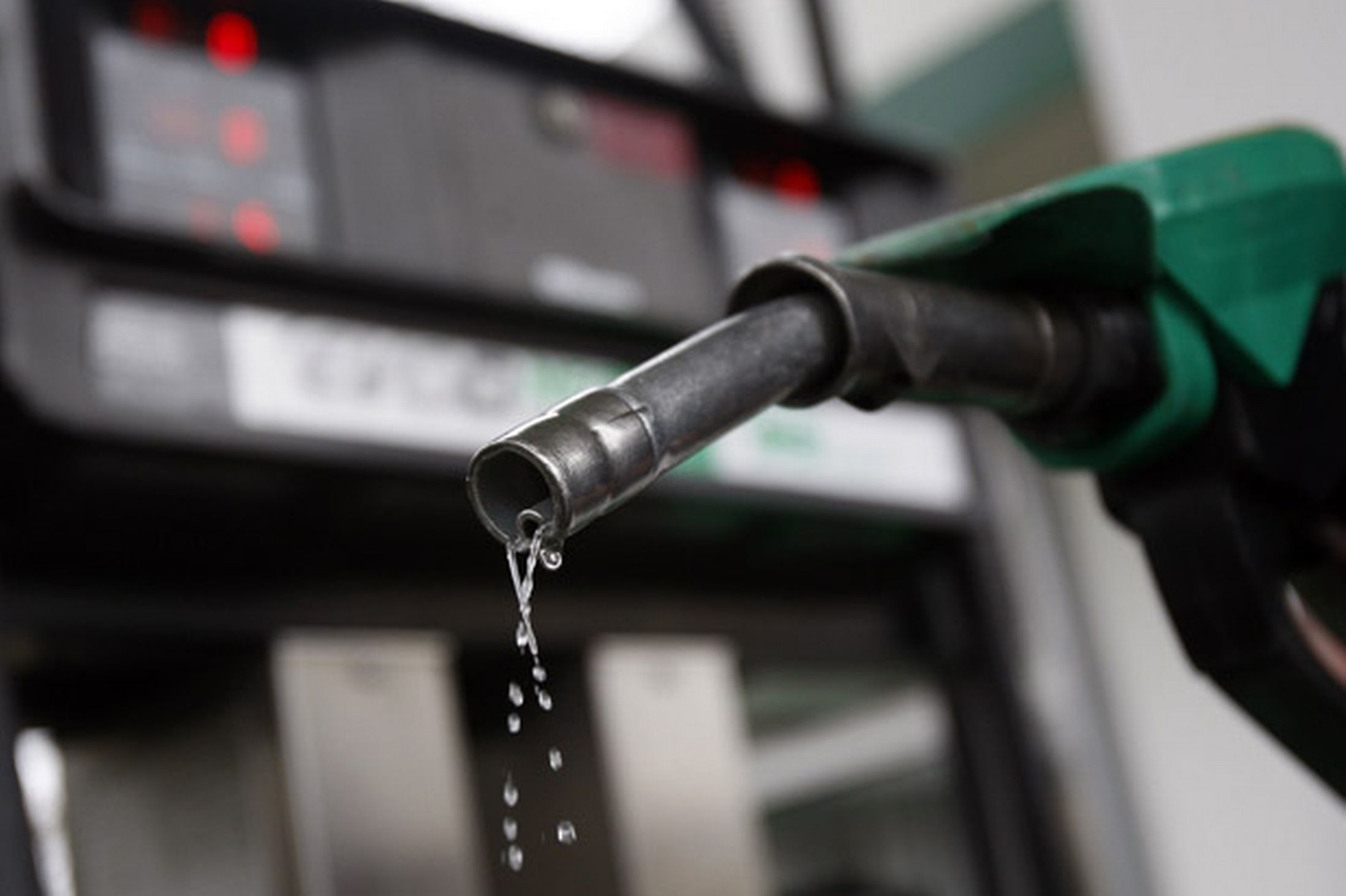 The Government of Pakistan has decided to keep the prices of petroleum product unchanged for the straight four months now even after the change in international price. Oil and Gas Regulatory Authority (OGRA) issued a proposal to increase the prices of petroleum product just before the last weekend. But the Prime Minister decided to reject the proposed price increase and have kept the same prices for the month of August 2016.
OGRA proposed to increase the price of petrol by Rs2.12 per liter, high-speed diesel by Rs0.26 per liter, and kerosene oil by Rs3.94 per liter. Other than that, OGRA also suggested decreasing the per liter price of lite-speed diesel and Hi-Octane by Rs1.24 and Rs0.60 respectively.
Related Reading: Sindh Assembly Wants Petrol Prices to Be At 40 Rs. Per Liter, Passes Resolution
Federal Finance Minister Ishaq Dar told the media that petroleum prices are far less in Pakistan compared to other countries in the region. Replying to one question, the Finance Minister also said that the government has also significantly reduced GST and PL in order to keep the petroleum prices down. He further said that in March 2013 when this government came to power, the price of petrol at the time was Rs106.6 per liter and toady petrol is at Rs64.27 per liter.
March 2013 and August 2016 Price and Taxation Comparison
Products
Price per liter
(March 2013)
Price per liter
(August 2016)
GST + PDL
(March 2013)
GST + PDL
(August 2016)
Petrol
106.60
64.27
24.70
17.53
High Speed Diesel
113.56
72.52
23.66
23.66
Lite Diesel
98.26
43.35
16.55
6.26
Kerosene Oil
103.69
43.25
20.30
5.15
HOBC
140.06
72.86
33.32
24.05
The price difference between the March 2013 and August 2016 via an infographic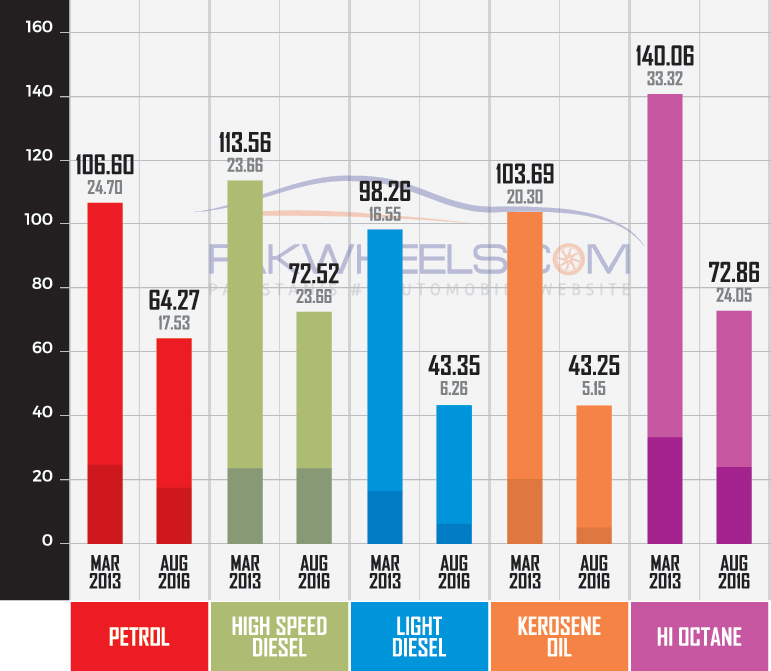 Last significant increase in the prices of petroleum products was seen in last April 2016. Call it a coincidence or something else that April was also the month when Panama Leaks became part of the mainstream news. The news proved to be detrimental to the ruling family's name. The step to not increase the petroleum prices by the PM has been dubbed as an effort by the political circles in order to improve the ratings among a common Pakistani. On the other hand, the experts believe the static prices are due to the continuous change in prices in international market. It doesn't matter what is the reason behind this step. As long as it is providing benefit to a common Pakistani motorist, the decision should be appreciated.
Summary of per liter petroleum prices of current year 2016
| Year 2016 | Petrol | Lite Diesel | High Speed Diesel | Kerosene Oil | HOBC |
| --- | --- | --- | --- | --- | --- |
| January | 76.26 | 44.94 | 80.79 | 48.25 | 80.66 |
| February | 71.25 | 39.94 | 75.79 | 43.25 | 75.66 |
| March | 62.77 | 37.97 | 71.12 | 43.25 | 72.62 |
| April | 64.27 | 37.97 | 72.25 | 43.25 | 72.62 |
| May | 64.27 | 37.97 | 72.25 | 43.25 | 72.62 |
| June | 64.27 | 37.97 | 72.25 | 43.25 | 72.62 |
| July | 64.27 | 37.97 | 72.25 | 43.25 | 72.86 |
| August | 64.27 | 37.97 | 72.25 | 43.25 | 72.86 |