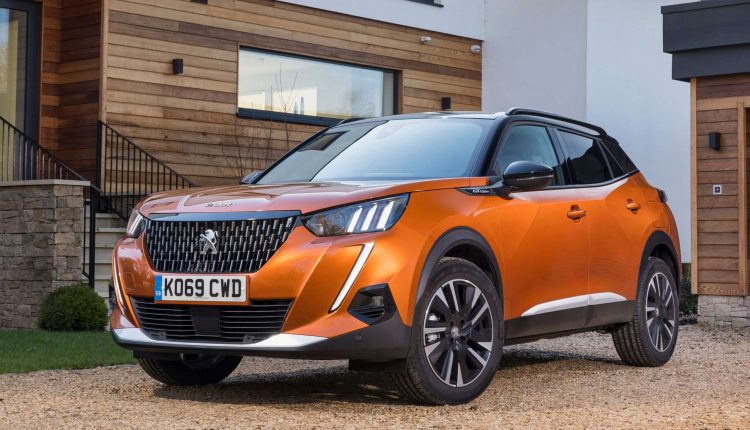 Get Ready – Peugeot 2008 is Almost Here
The next big thing in our local automotive scene is "Peugeot 2008". If you remember, Lucky group also has a license to assemble Peugeot cars in CKD for the Pakistani market besides the existing KIA models. Lucky will use the same assembly facility with a dedicated separate assembly line for making Kia and Peugeot brand vehicles. The company is not bound to assemble KIA vehicles only in Pakistan as per their working operational venture with KIA. 
The Lucky Motors started the local operation of KIA brand vehicles, emphasizing the crossover/ SUV segment. In fact, they can be called the pioneer in evolving this segment. It is clear that Lucky would like to pursue the same trend with the Peugeot vehicles. Lucky imported three vehicles from the Peugeot brand as CBU for local testing and possible local assembly and CKD.
Soft Launch of Peugeot 2008
All these units have Double-Zeros in their name and naming configuration for crossovers by Peugeot. This includes a 2008 [ a B-segment ] , 3008 [a C-segment] while a 5008 [a longer wheelbase version of 3008 with 3 row seating ]. As their first offering for the local market, 2008 will go into production.
As per the company, soft launch of the car is tomorrow January 28th,  2022. Currently, vehicle is display at Peugeot 3S Dealership Clifton Karachi. Pictured here is the vehicle assembled locally and will be on display.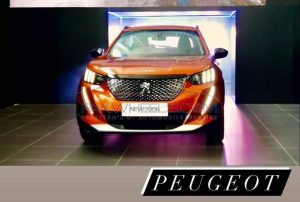 The company will release official specs and prices soon. Till then, let's go over it what we know so far. Please keep in mind details discussed here are unofficial. 

Size
2008 is a B-segment 2 row five-seat crossover and currently in the second generation, which arrived in the outside world in 2019 with chassis code P24. The manufacturer has based it on the EMP1 modular platform, developed in a joint venture with Dongfeng from China. It underpinned some Chinese brand vehicles and other PSA group vehicles from brands like Citroen, Vauxhall, Opel beside Peugeot.
2008 is 4300mm long,1770mm wide,1550mm high, and has a wheelbase of 2605mm. Kia Stonic is its direct competitor, which is 4140mm long,1760mm wide,1520mm high with a wheelbase of 2580mm. So, 2008 is longer and wider and automatically will have better space on the interior as well in comparison.

The other B-segments in our market is MG ZS, which is 4323mm long, 1809mm wide, and 1653mm tall, while it has a wheelbase of 2580mm. So, ZS has the same wheelbase but is slightly longer and wider. The 2008 comes with 44 liters of the fuel tank. The boot can carry around 434 liters, approximately 82 liters more than Kia Stonic. 2008 doesn't come with a spare wheel in overseas markets and instead offered with tire inflation kit; we might see the same situation.
Engine and Mechanicals
The Peugeot 2008 is available in both petrol and diesel while a fully electric vehicle is also available. We will not get the diesel or the EV. The sole petrol engine known as PureTech is a 3 Cylinder Turbo 1.2L/1199cc, and it is available in three options, i.e., PureTech-100 with 101HP/205NM, PureTech-130 with 131HP/230NM, and PureTech-155 with 155HP/240NM. Although same engine comes with different power and torque values, all tunes have peak power @5500 RPM while peak torque @1750 RPM.
I believe we will get the PureTech-130. Meanwhile, transmissions options are 6-speed manual/automatic, or 8-speed transmission, depending on variant and engine. Most probably, we will get a 6-speed automatic.
2008 returns fuel economy of approx 6.1L per 100 kilometers combined on Australian Fuel economy cycle and using Premium unleaded fuel. In Europe it's around 6L/100KM as per WLPT. Normaly the reported fuel economy figures are not met in real case scenario as these tests are done under lab conditions and under certain parameters. Additionally Fuel economy figures in Pakistan are always higher [ more liters per 100] comparing international emissions standards. We need to see if Pakistan domestic model 2008 runs on regular fuel or it needs higher octane.
2008 is a front-wheel drive, and there is no option for AWD. Furthermore, 2008 comes with a driver-selectable GRIP CONTROL feature that controls the engine torque to the front wheels and can send 100% of torque to any front wheel for increased traction depending on the surface conditions. It does not come standard in the international model, and we may or may not receive this feature on the locally assembled model.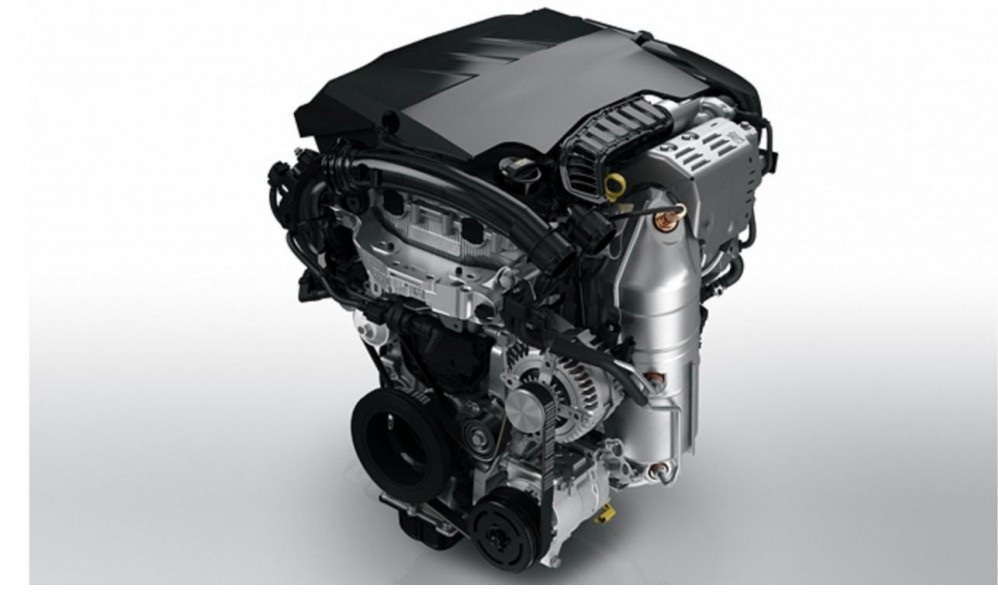 There will be an electric power steering. Front suspension is typical MacPherson, while the rear is a torsion beam which Peugeot gave a fancy name the "Deformable Cross-member ."The wheel size will be 215/60/R-17 diamond-cut alloys. There will be four-wheel disc brakes. Overall expect a stiff and firm suspension setup on urban driving, typical for European branded cars. Expect a comfortable drive on highways/motorways.
Exterior
2008 is Peugeot brand's highest-selling model and has already crossed over 1.3 million sales since the first generation, which went into production in 2003. The 2nd gen 2008 follows with modern brand design language. There is a horizontal bonnet, wide grille with vertical slits, and larger lower horizontal air intake, giving the front a powerful and distinctive styling. The brand's signature, three claw DRL, are there with a portion extending vertically to the lower part of the front bumper.
Meanwhile, projector headlights come standard. Fog lights are available or international models, but we may not get in the locally assembled model.
 The side profile is like any typical crossover in the market with roof rails, large wheel arches, and plastic cladding, which continues along with the side skirts. The beltline goes along the window straight on the front doors but moves upwards on the C pillar. You will notice bulging outdoor panels with triangular character lines on both front and rear doors. 
You can see the 3-claw signature design philosophy on the rear. The LED rectangular taillights have a 3D type effect and are mounted higher. Then, there is black colored spoiler and a black-colored trim connects the taillights with Peugeot naming. The bumper gets chrome dual exhaust, while you will find a reflector in the bumpers. Moreover, the low sill with the wide opening of the tailgate provides easy loading and unloading of the cargo. Overall, the car reflects a sporty and imposing personality.
Interior
The interior of 2008 brings the European touches and will a new offering for our market. As far as the dashboard styling, it comes with carbon fiber-looking soft-touch materials, which gives it a high-end sports car feel. A PK domestic model 2008 will also get the 3D i-COCKPIT, a fully digital colored customizable instrumental panel. The driver can switch to a classic view to replicate the analog setup or change to a full digital view.
There will be a 7″ touch screen infotainment system which is both android and apple car play compatible. Also, a 10″ unit is available in the international market. There will be six speakers and multiple USB ports. You will also find the piano keyboard-style buttons for climate control, hazard lights, defogger, and lock/unlock control. Moreover, 2008 gets a sporty leather-wrapped tilt/telescopic steering wheel, which looks a little smaller in size than conventional steering wheels. 
The steering wheel will have media controls as well as other settings. The wiper controls will be on the right, while the headlight/ indicator stalk will be on the left of the steering. The driver can operate cruise control via stalk on the left side of the steering wheel. The other possible features in the car will be auto headlights, rain-sensing wipers, auto-dimming rearview mirror, wireless charging, and ambient lighting with eight color options.
A panoramic roof is available in overseas on higher trim levels, we may also get it on our domestic model. You will also see fabric seating with an integrated leather seating surface. We can assume an excellent number of features in our domestic model, and we will know full details in the next day or so. At this point, we are not sure about the number of trim levels, but we can guess there will be two.
Safety
We saw a decent amount of safety on our domestic model Stonic, and we hope that it will not be different for 2008. The features may include front, side, and curtain airbags, auto headlights with automatic high beams, 4-wheel disc brake, ABS, Vehicle stability control, Traction control, EBD, and automatic door locking. 
Backup camera will be available while we can expect parking sensors as well although the pictures circulating for local assembled 2008 as of now don't have sensors.
Final Thoughts 
Lucky Motors currently has eight dealerships in the pipeline across the country, two in Karachi, two in Lahore, and one each in Gujranwala, Sialkot, Faisalabad & Islamabad. Not all dealerships are functional as they are going through development and hopefully will soon open for business. As of now, it seems that the Peugeot 2008 will be on display at one of the Karachi dealerships. Lucky Motors will be doing a full-fledged launch shortly. 
Let's hope Lucky Motors establish new locations as quickly as possible so consumers around the country can experience their upcoming model. We have seen a vast and significant development in the case of KIA, so, hopefully, it will be a similar case.
Price
Now, let's talk about pricing. Peugeot is known as an economy segment brand in the global market and rivals competitors from VW, Toyota, Honda, KIA, Hyundai, and some other European brands. In some countries, it is priced slightly higher than competitors. Lucky Motors will market Peugeot in Pakistan as a LUXURY, PREMIUM, EUROPEAN brand. 
They will position Peugeot vehicles above others and might touch the C- segment crossovers in the country, which would mean higher pricing. Peugeot Pakistan might target the niche and limited market, and maybe they are not looking for a large number of sales through Peugeot vehicles. Anyways, it seems like Peugeot might offer two variants for 2008, and they will be priced around PKR 5 Million +/-. I hope, wish and pray it's lower.
Again this is just an opinion based on market rumors. 2008 is not the rival of C segment successful Sportage, but its price might be close to the FWD Sportage. Tucson is nowhere nowadays so, let's take it out of the equation. On the Other hand, Proton X70 is priced below PKR 5 million for both its variants, but you never know that price will go above PKR 5 million very soon. Again X70 and 2008 are vehicles from different segments. 
So, the pricing for 2008 will be complicated regardless of the features it will carry or even a European DNA. That's why as I said earlier, Lucky Motors don't expect or plan on 2008 to turn sales tables. At the end of the day, it's the buyer's discretion what he decides and what makes him comfortable as far as value to his money. Additionally, after-sales service, cost of maintenance, and pricing of parts will also play a role. I hope Lucky Motors will ensure that genuine 2008 buyers get their vehicles well in time and all-out efforts are made to control premium/ black-marketers coming into play.
Good Luck Peugeot Pakistan.
Meanwhile join Pakwheels Exclusive Discussion Thread "Peugeot 2008"