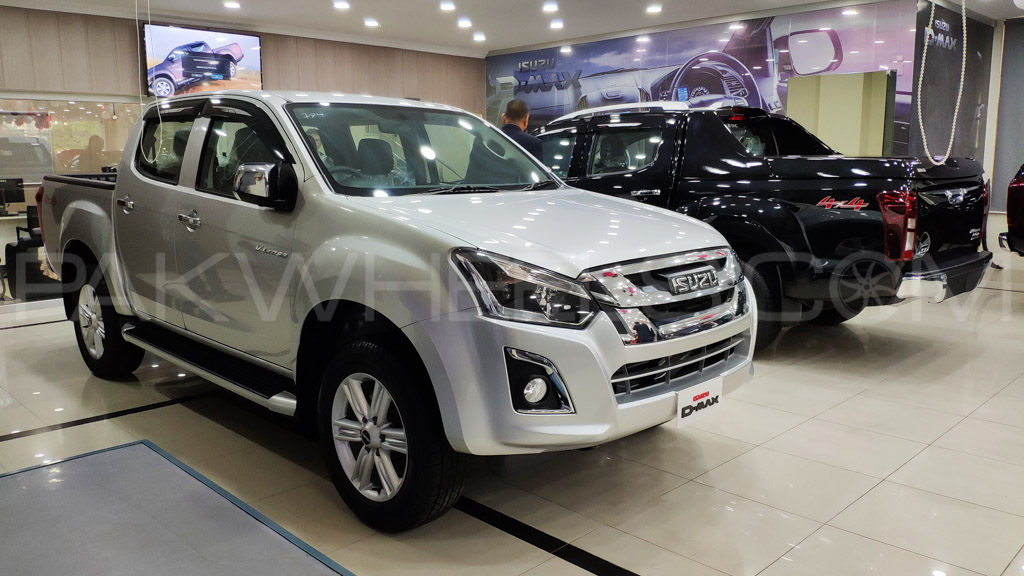 Ghandhara launches new lineup of Isuzu D-Max diesel pickup trucks in Pakistan
Ghandhara Industries Limited (GIL), the authorised assembler and manufacturers of Japanese Isuzu pickups, trucks and buses, has launched a new range of pickup trucks in Pakistan. GIL is one of the oldest automobile company in Pakistan (since 1953) that makes reliable, economical and fuel efficient light, medium and heavy commercial vehicles. Isuzu D-Max is the new range of diesel pickup trucks that was officially launched by the Japanese company on 14th November 2018 at their new 3S dealership on Jail Road Lahore. PakWheels went to cover the launch as well as to look at the offered product up close and personal.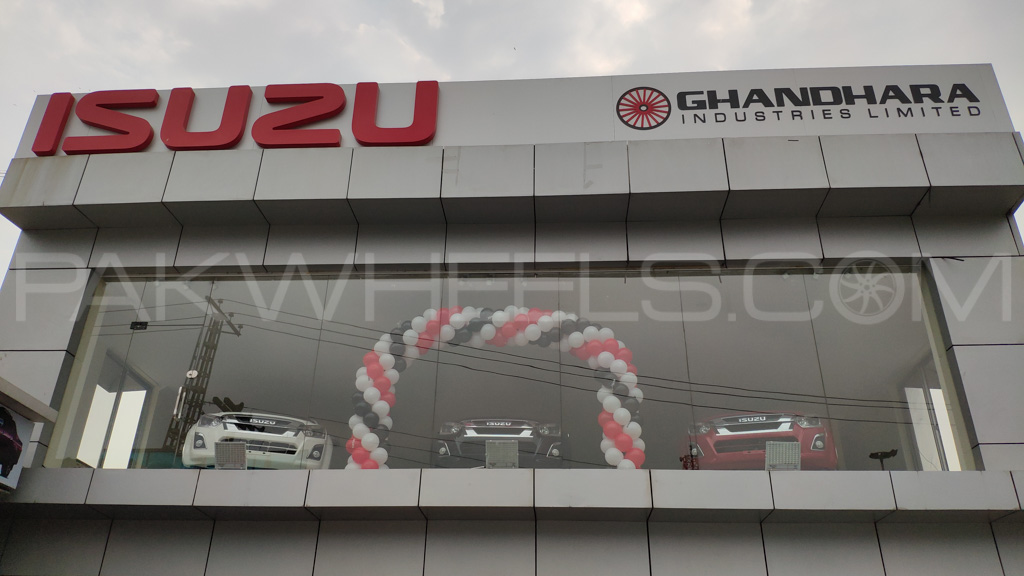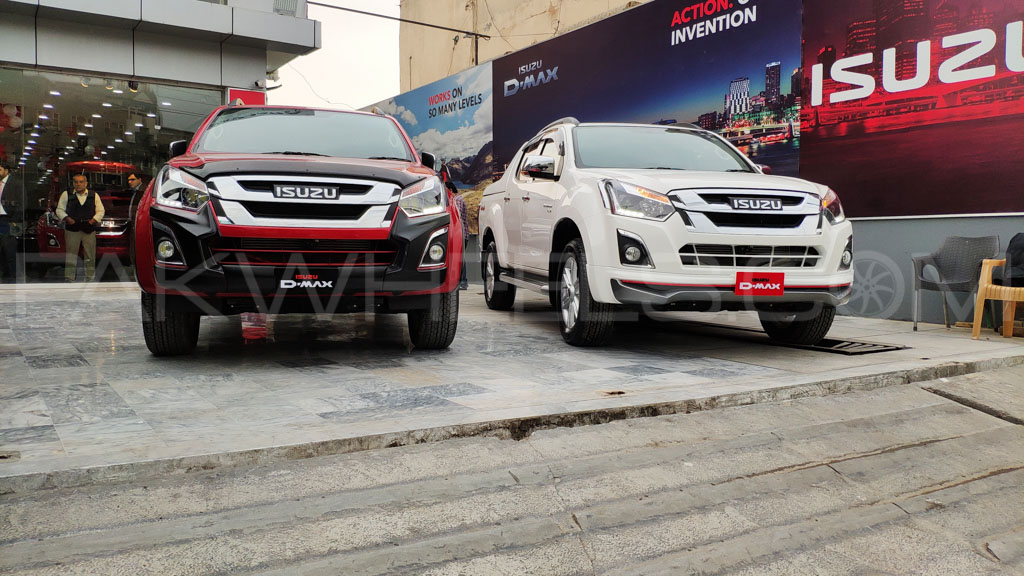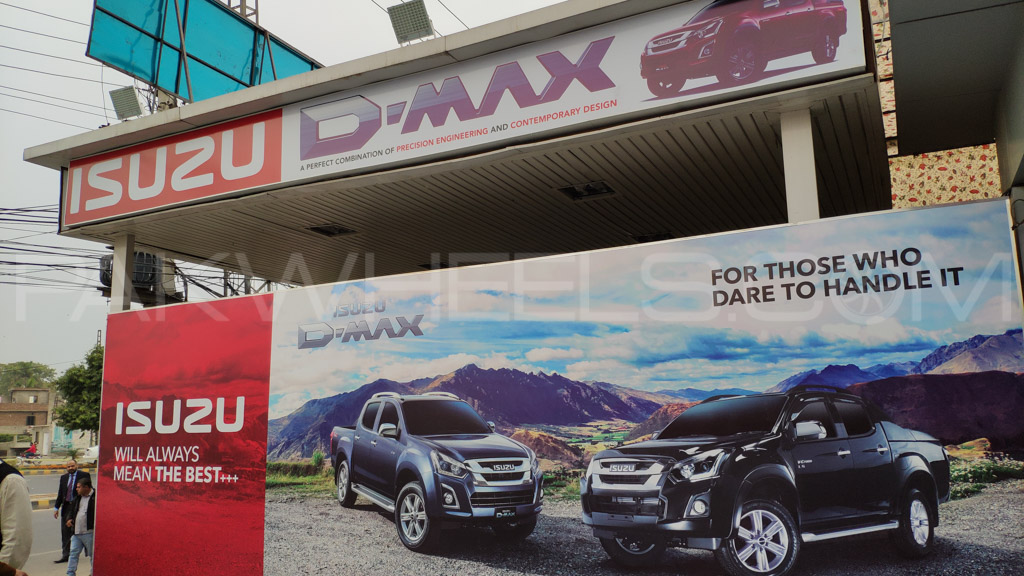 Let's talk about Isuzu first
But before we tell you about the new truck, let's talk about Isuzu as a company first. Our seasoned readers will remember Isuzu as it is an old company and there have been various Isuzu models that popped every now and then in the past. But our younger generation of readers might have other ideas about the company. Isuzu is a Japanese automaker that has been making heavy-duty vehicles and diesel engines for ages now. Isuzu has sold more than 21 million diesel engines worldwide that have been in use of various car makers and now from 7 months the market leader in trucks and buses segment of Pakistan and sold 4,000 units in the fiscal year 2017-18 (Source PAMA.org.pk)
And now Isuzu Japan in collaboration with Ghandhara Industries has launched its world-renowned, tried and tested D-Max Pickup trucks in Pakistan. The new diesel-powered pickups are available in various body and powertrain configurations. The Isuzu D-Max pickup trucks are CKD units and are being assembled at the Ghandhara plant in Karachi.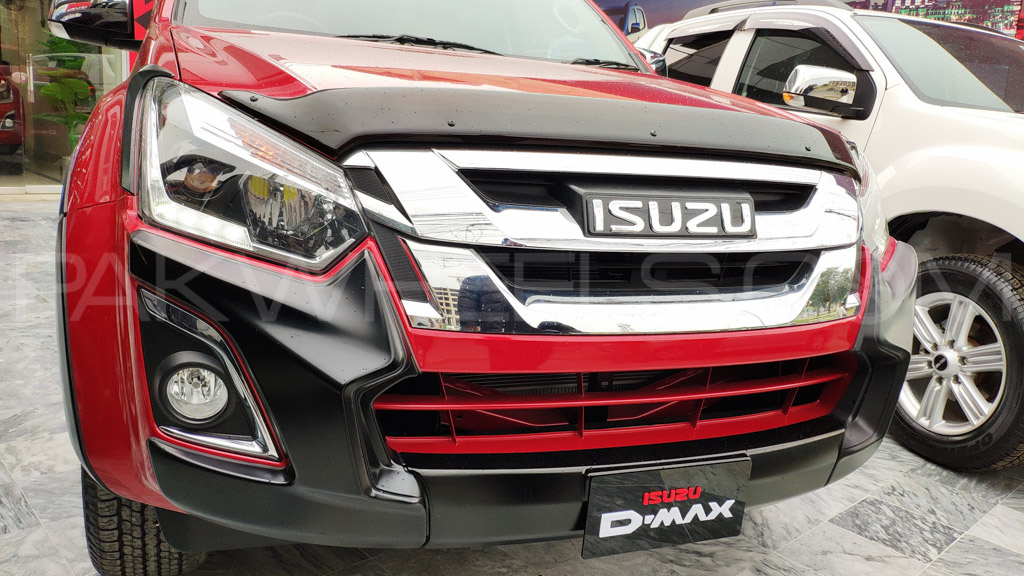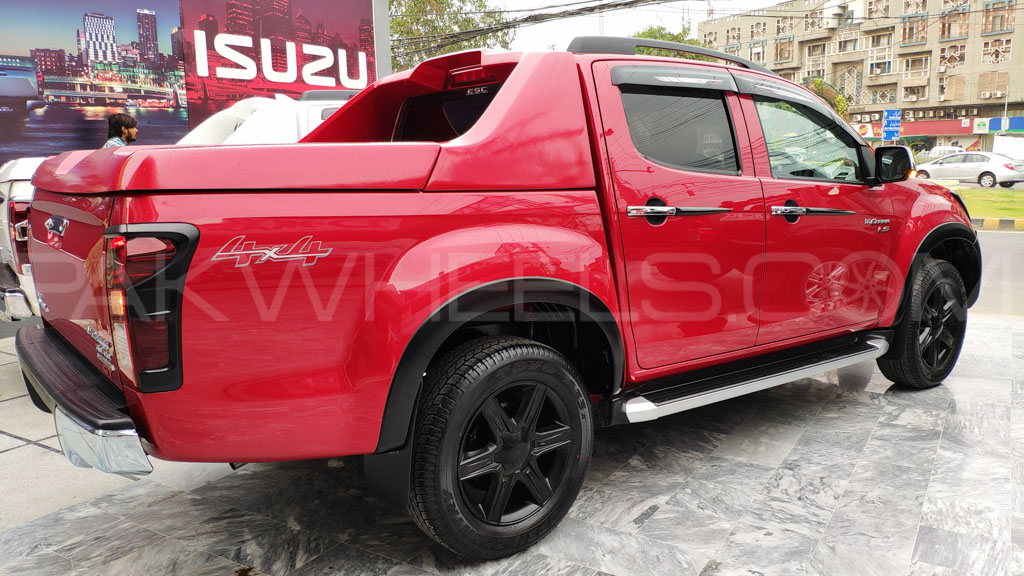 Ghandhara Industries win an award
Ghandhara Industries Limited is one of the pioneers in the automobile industry of Pakistan. Recently Ghandhara Industries Ltd. was selected as one of Forbes Asia "Best Under A Billion" companies for 2018. For the consecutive time, the company received this award and internationally recognised as the Best 200 Mid-Size Public Limited Co. in Asia. CEO, Mr Ahmed Kuli Khan Khattak, and Deputy Chief Executive, Mr Muhammad Kuli Khan Khattak, received the award at Forum and Awards Dinner on Nov 19, 2018, Tokyo, Japan.
At the launch event, we found out the Ghandhara Industries Ltd has introduced a total six variants of D-Max. Four of these variants are powered by Isuzu 2.5L turbo diesel engine while two variants are powered by 3.0L turbo diesel engine.
Isuzu D-Max Prices
The variants and their ex-factory prices are as follows
| | |
| --- | --- |
| D-Max Hi-Spark 2.5L 2×4 Single Cabin Deckless | PKR 2,425,000 |
| D-Max Hi-Spark 2.5L 2×4 Single Cabin Standard | PKR 2,625,000 |
| D-Max Hi-Lander 2.5L 4×4 Single Cabin | PKR 3,725,000 |
| D-Max Hi-Lander 2.5L 4×4 Double Cabin | PKR 3,975,000 |
| D-Max V-Cross 3.0L Manual | PKR 4,450,000 |
| D-Max V-Cross 3.0L Automatic | PKR 4,675,000 |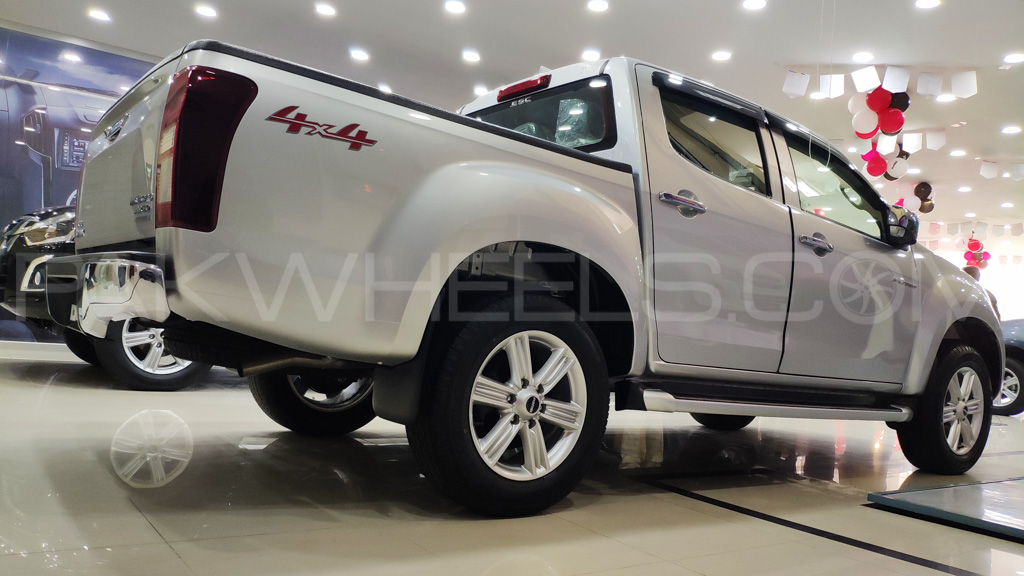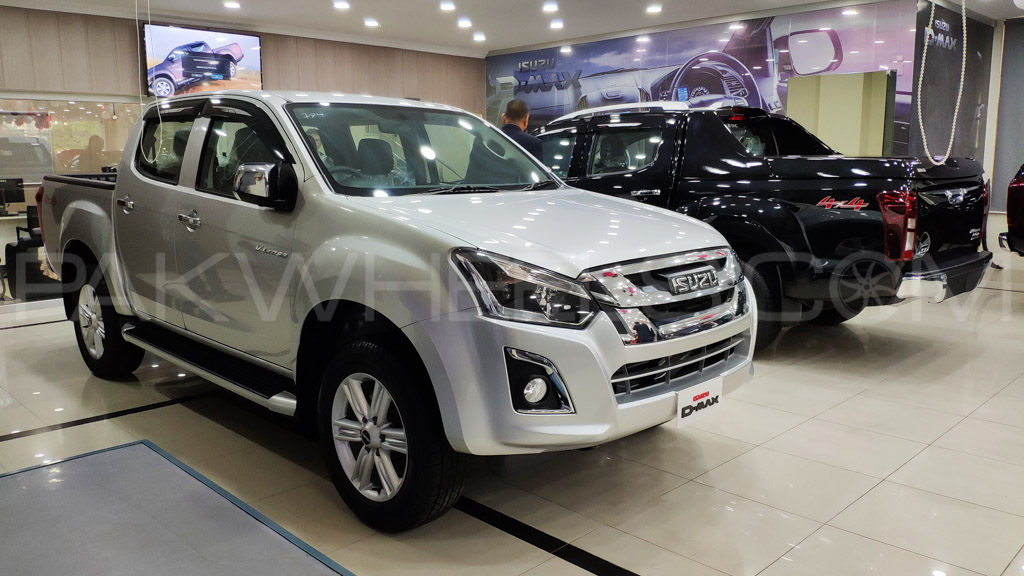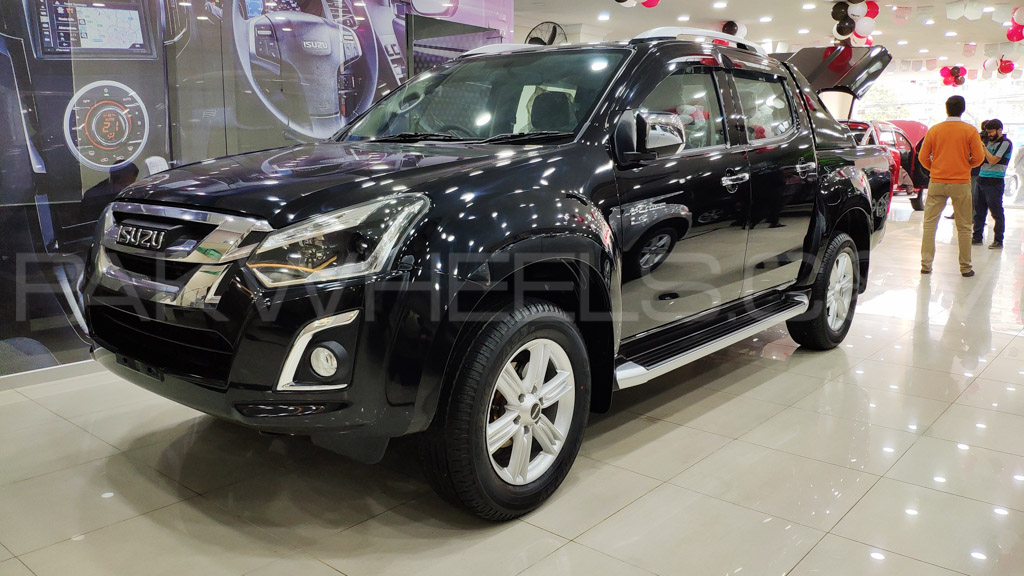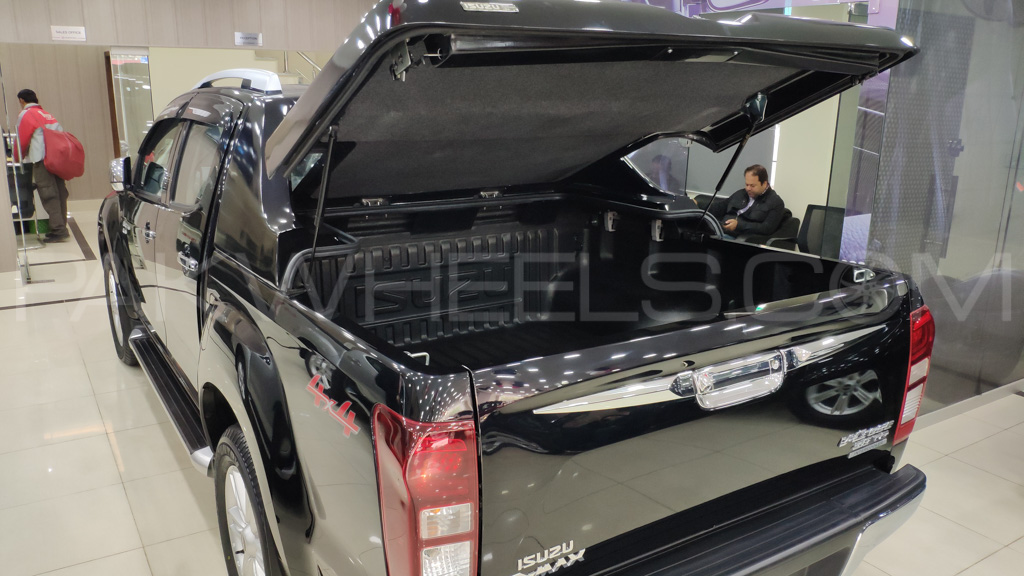 The launch day presented itself as an opportunity for the potential buyers to come and see the products themselves firsthand. And it would not be wrong to say that there was a pretty decent turnover for a first-day inauguration of the showroom. A lot of people came to see the trucks, and it was not surprising to see trucks being sold on the spot that day. One can argue that is a testament to the trust people have in Isuzu's product as well as Ghandhara's name.
Reception of D-Max trucks at the showroom – Good and bad
The trucks on display had the superior quality and visitors appreciated the overall build quality of these vehicles. Combined with the features and its retail price, people quickly saw the value for money aspect of the trucks. And that is the reason that these D-Max trucks started to sell on the spot in the showroom on the first day. However, one thing that we discovered during the inspection of the new trucks was that maybe the interior dashboard material needs some refinement. This is something Ghandhara Pakistan and Isuzu should look at if they want to succeed in the monopoly-driven truck market of Pakistan. The user feedback is necessary for any company to improve their product so they can better serve their customers. We hope Isuzu Pakistan will look into it.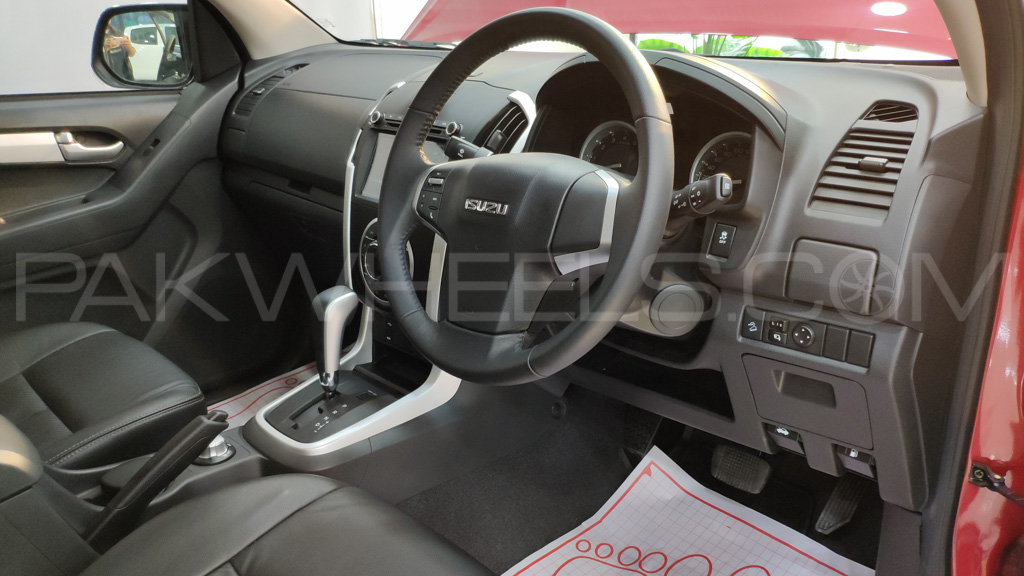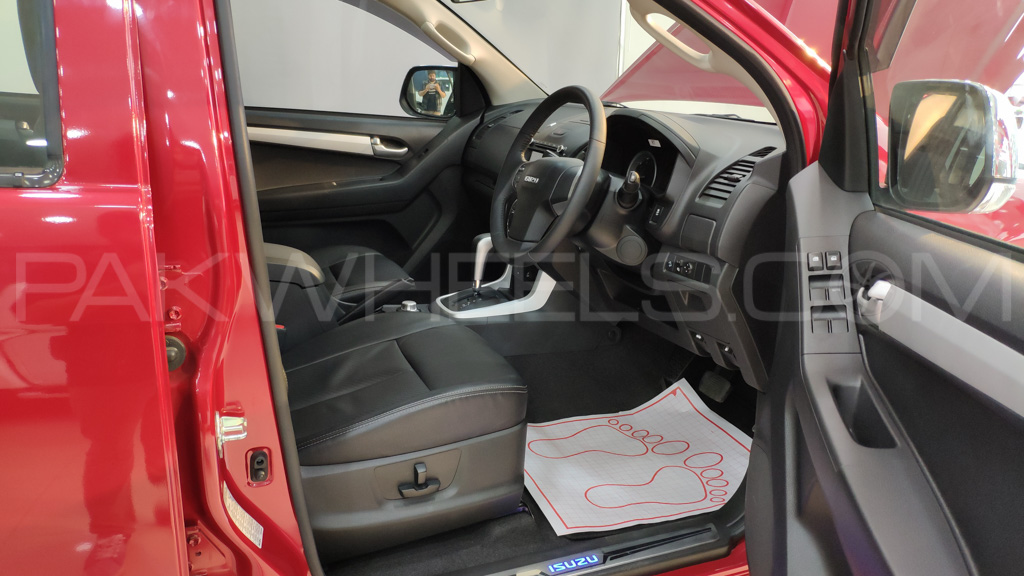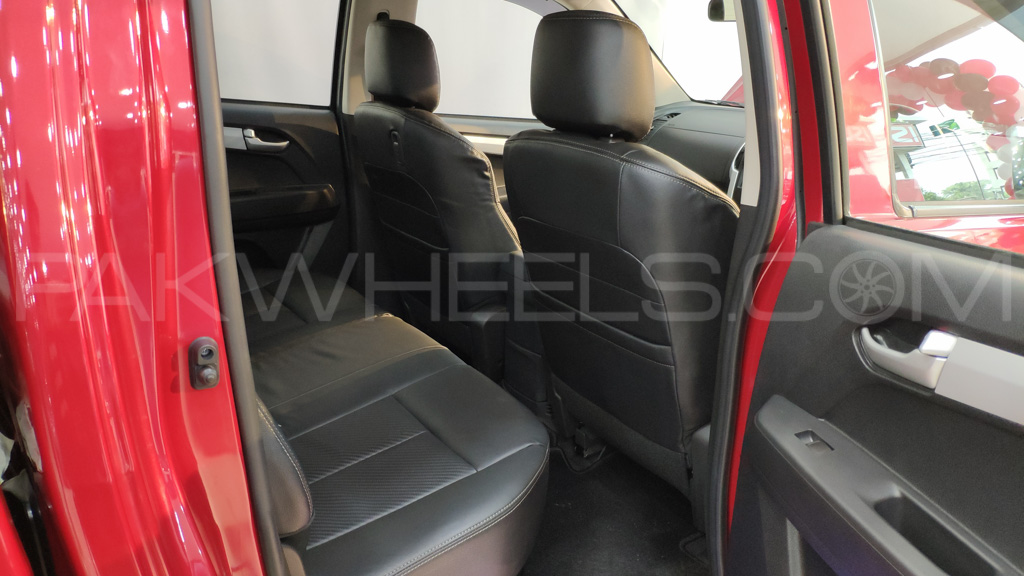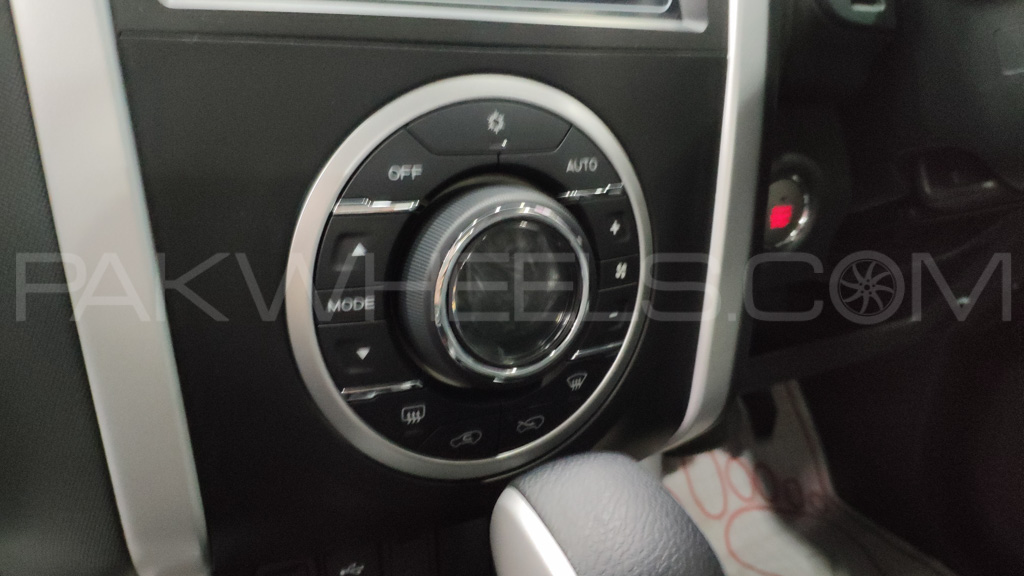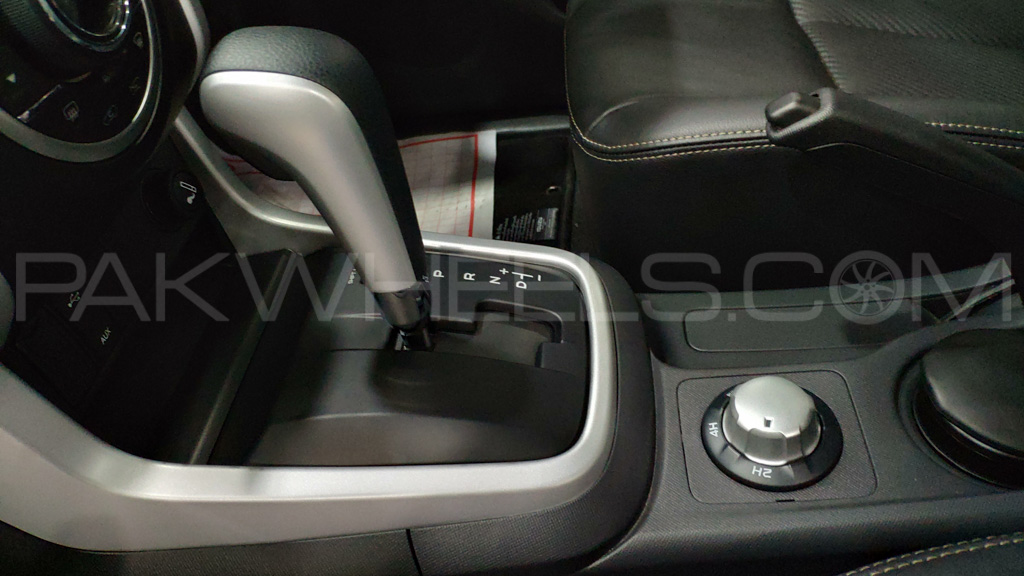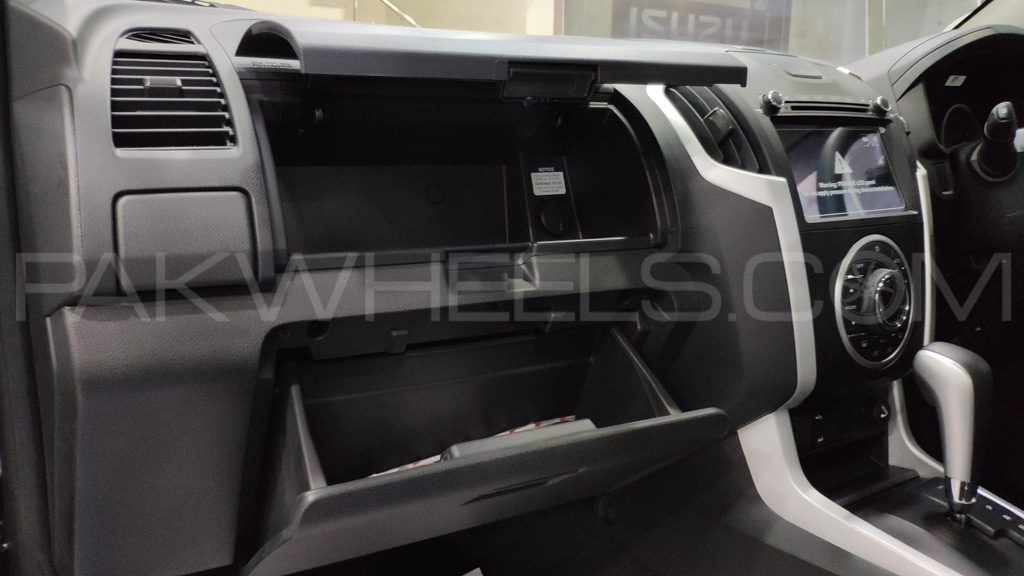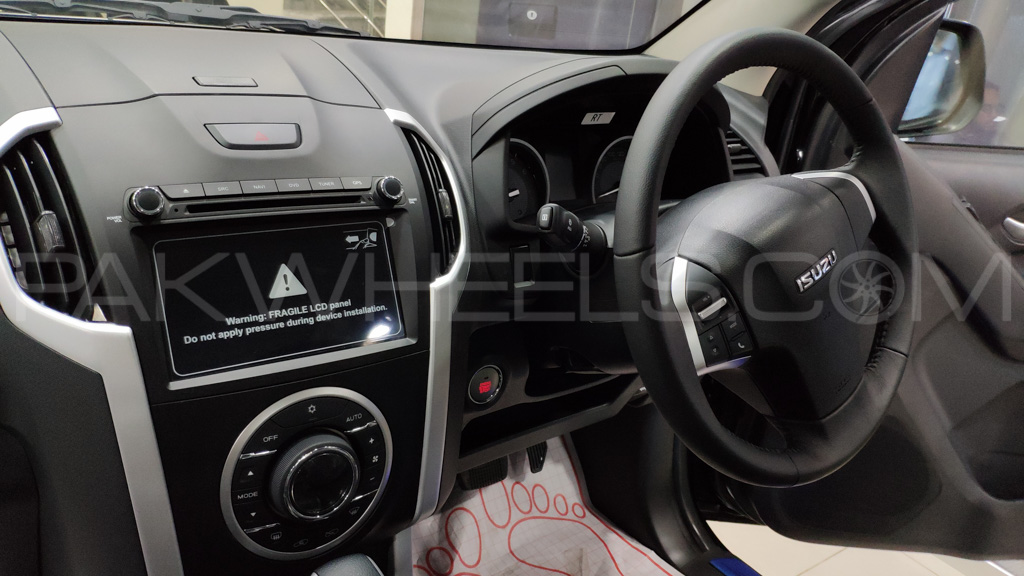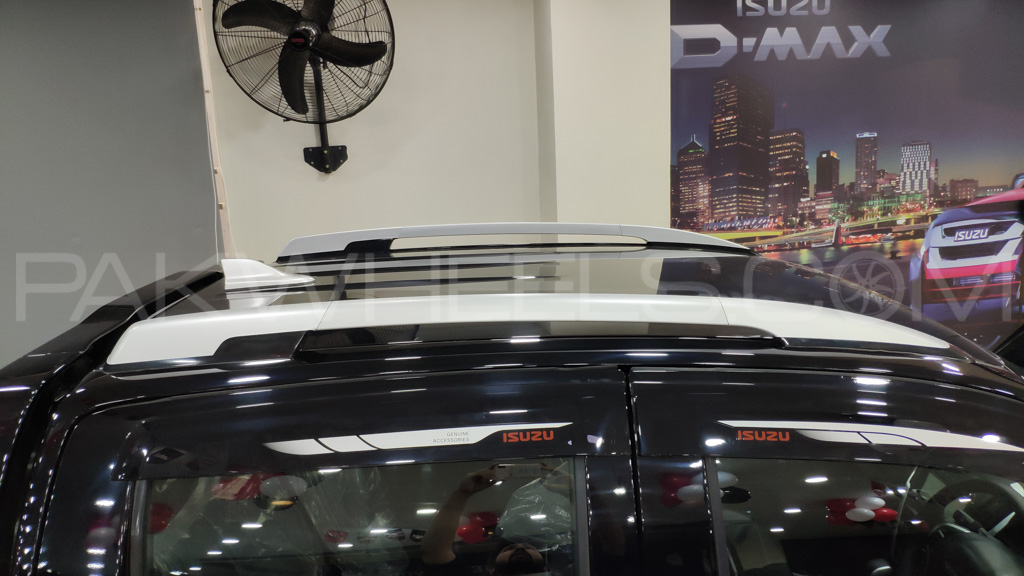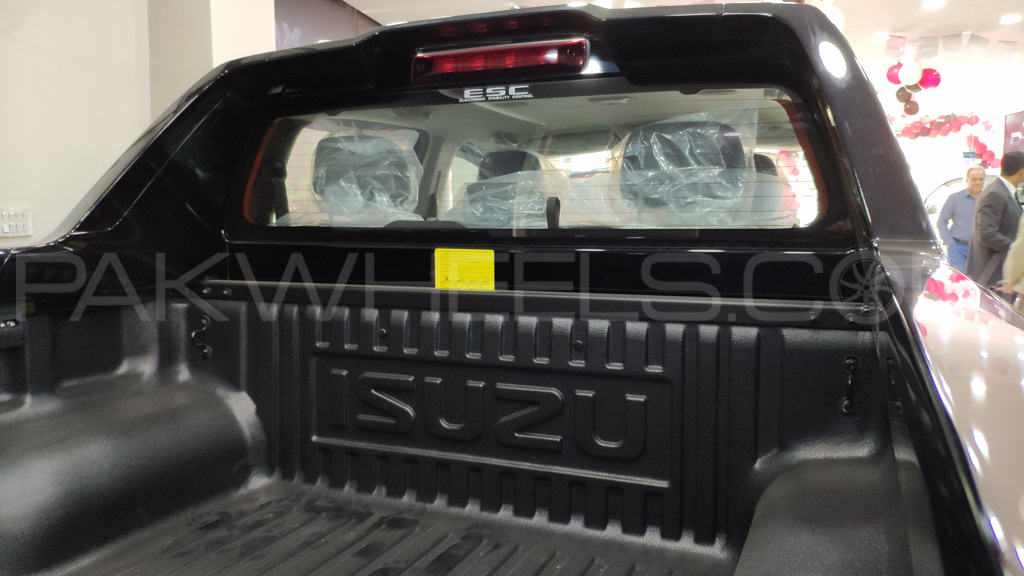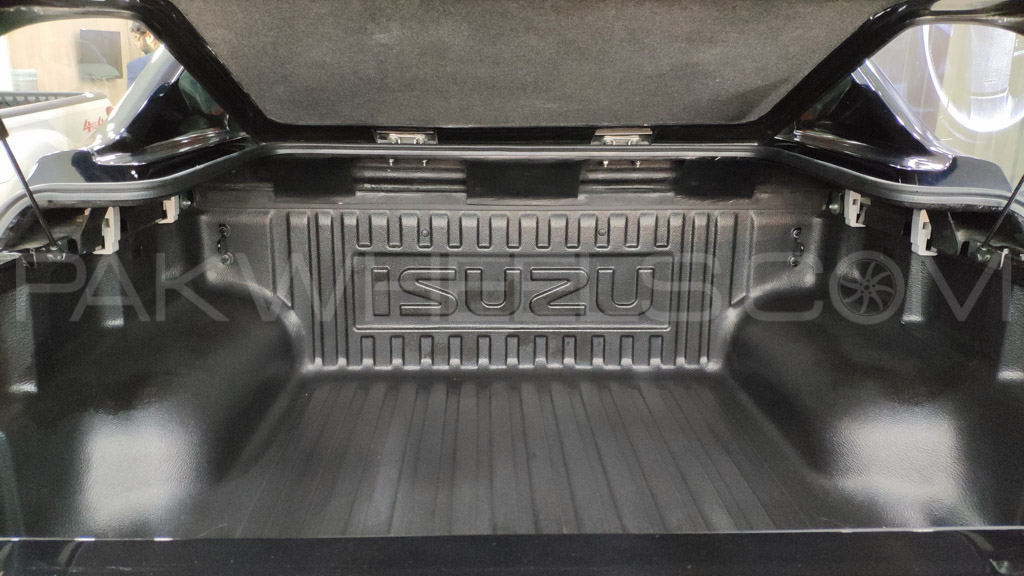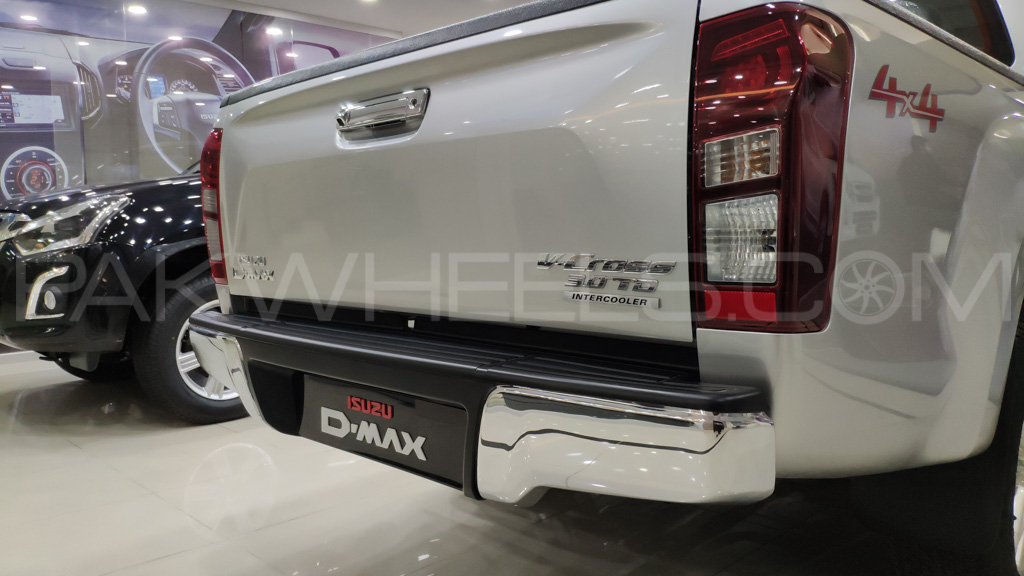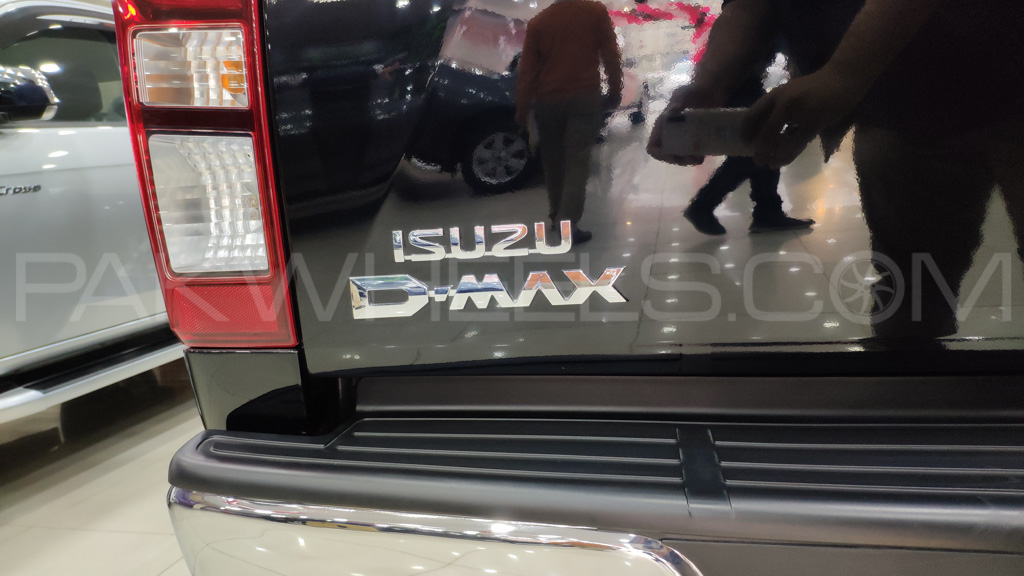 It would not be wrong to say that the new 3S is quite impressive and will play an important part in establishing D-Max as a serious contender in the market. At the event, PakWheels asked visitors about their thoughts and first impression regarding the new D-Max, and overall the response was positive. The price difference between the D-Max and its immediate competitor alone was enough for people to consider D-Max as their potential future vehicle.
GM Marketing and Sales GIL Mr Imran Rashied
Talking to PakWheels, Mr Imran Rashied, the GM Marketing and Sales GIL mentioned that Ghandhara took almost five years to do its research and develop a product that can serve Pakistani automobile consumers. He further mentioned that Isuzu wants to stand apart from the competition and is planning to form its own fanbase rather than standing in the shadow of its competition. He asserted that Isuzu D-Max has better build quality as well as the fact that D-Max is stronger and durable structure-wise.
Accessories and aftermarket parts
Another interesting thing at the launch of all D-Max, Ghandhara has launched a line of aftermarket visual and aesthetic upgrades for its pickups. Mr Imran raised a point during our discussion that it is a general trend among the buyers of pickups in Pakistan that they buy aftermarket accessories for their vehicles even when they are brand new. So keeping that trend in mind, Ghandhara decided to launch quality products to cater to such customers who can buy high-quality accessories and boutique parts direct from the showroom and even get them installed before taking the delivery.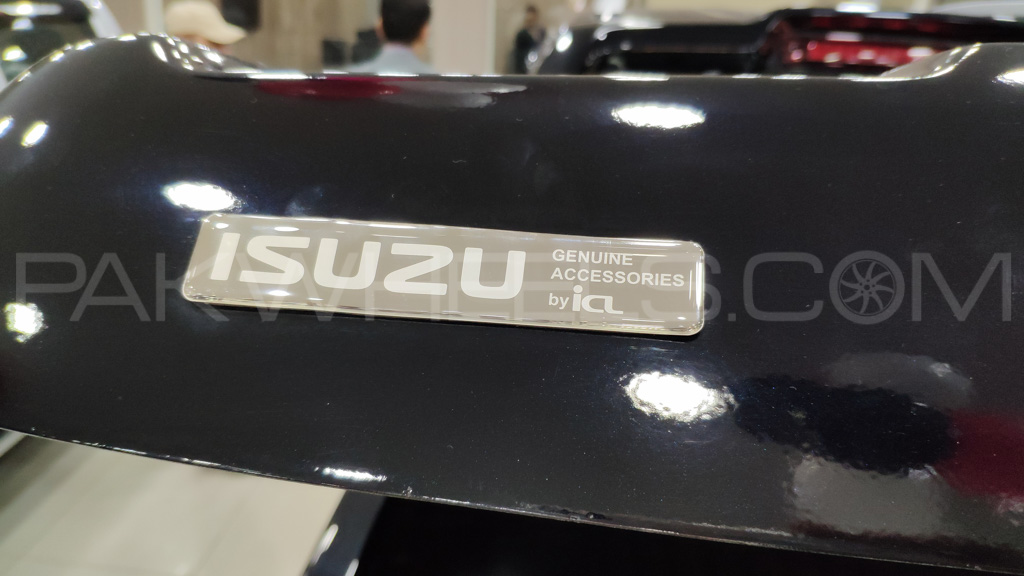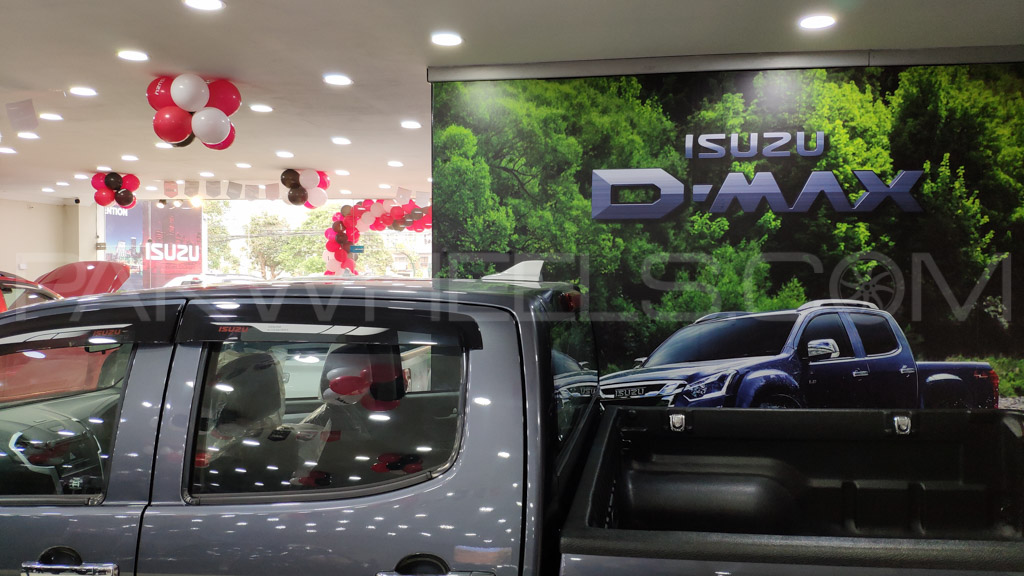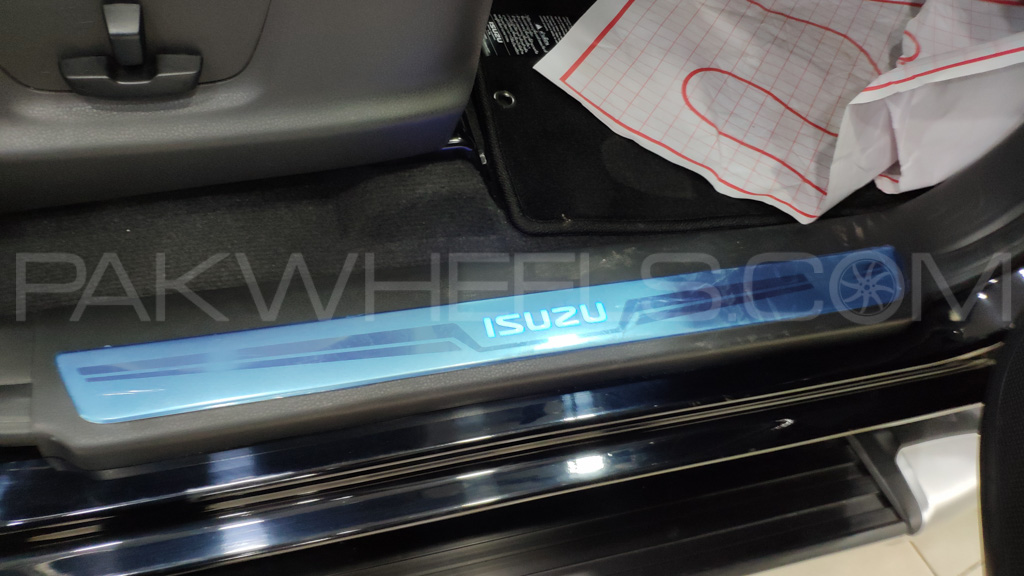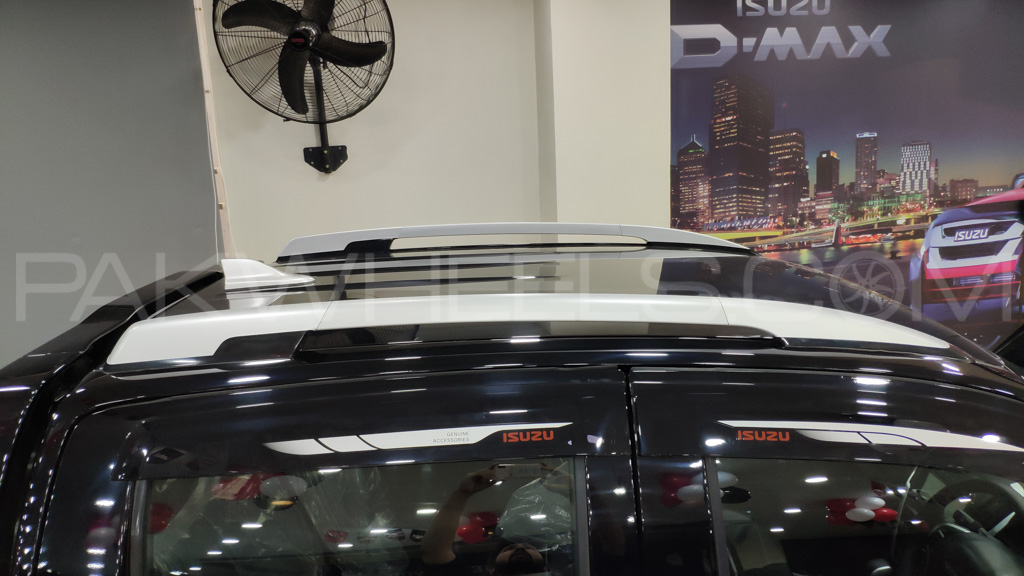 Pakistan's auto industry has been ridden with the menace of monopoly for ages now. It is high time the buyers start supporting the newcomers to not only break the monopoly but also to promote competition. The Isuzu D-Max is a newcomer that definitely needs to be taken seriously because it has the potential to interrupt the current stalemate facing Pakistan's auto industry.
Click through the complete Isuzu D-Max launch gallery below: