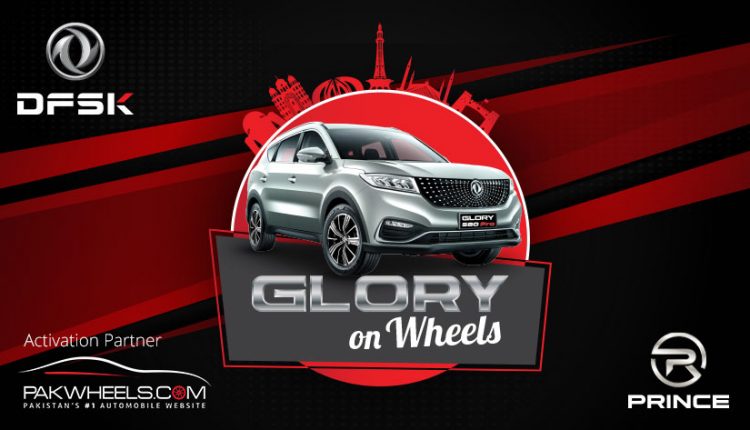 Glory On Wheels: Glory 580 Pro Coming To Your City!
DFSK, the parent brand of Glory 580, has collaborated with PakWheels to host a 21-day long test drive event — Glory on Wheels. 2 Glory 580 Pros and 1 Glory 580 will be travelling from Karachi to Peshawar and will stop in every major city for test drive activity. Get ready to experience the luxury Glory SUVs with us.
Each day, Glory SUVs will be readily available for test drives between 11:30 AM and 5:30 PM. Here's what you need to be a part of this mega event: Your National ID card and driving license. That's it. Just be on time, bring these documents with you, and get a taste of Glory on Wheels. 
Complete Schedule of "Glory on Wheels"
The event will start two days from now, on the 18th of February. Three Glory SUVs will take off from Karachi to make it all the way to Peshawar on the 10th of March. Here's the complete schedule of this 21 days long Glory on Wheels trip.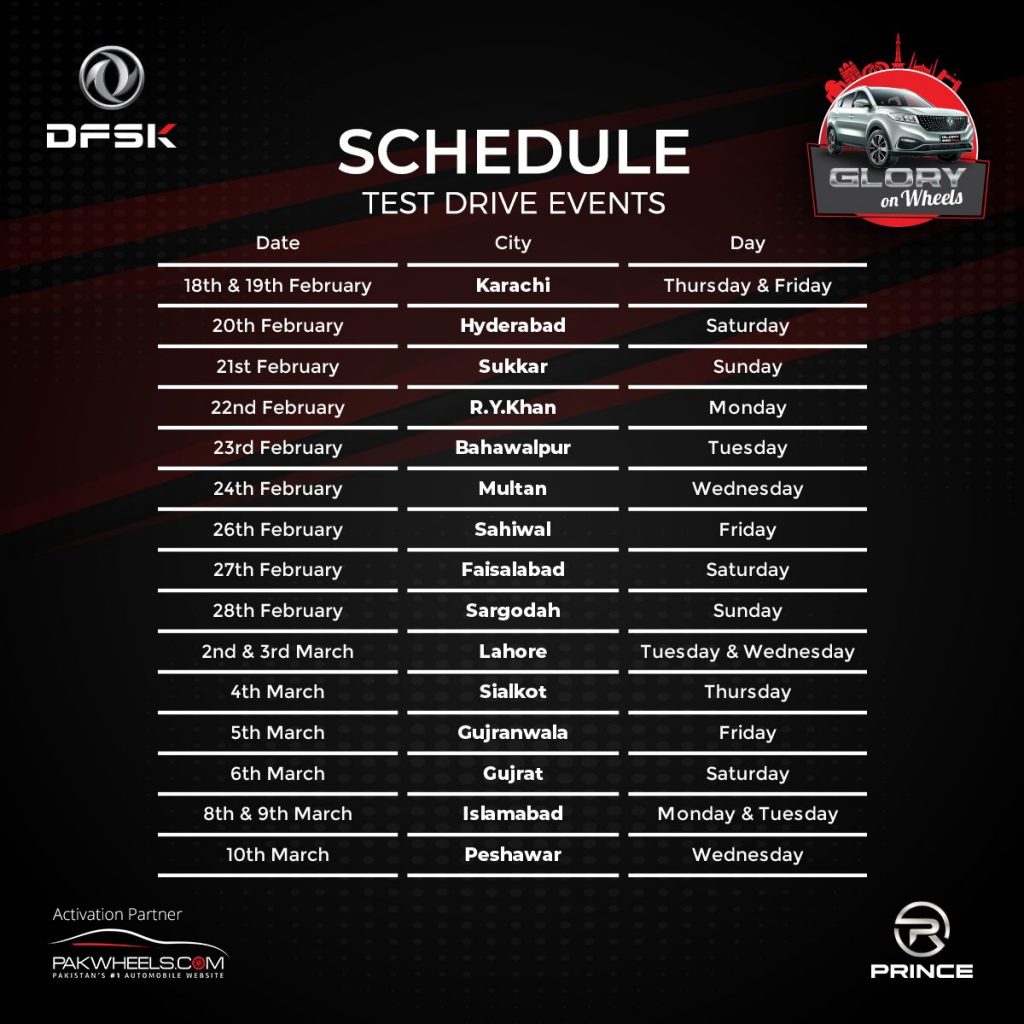 Find your city or the nearest city on the schedule and be a part of this "Glorious" event. Remember that test drives will be on a first-come, first-serve basis. So, if you want to experience the thrill of Glory, you better be on time.  
A look at the Glory 580 Pro
Glory 580 Pro is Pakistan's first 7-seater SUV. The car comes with a 1498cc turbocharged engine with 150hp and 220Nm Torque mated with the latest CVT transmission. i-talk vehicle connectivity, cruise control, panoramic sunroof, 9-inch floating HD infotainment screen, electronically adjustable driver and passenger seats, 4 SRS airbags, and rear parking sensors are some of the feature highlights of this luxurious SUV. 
PakWheels is the activation partner of Glory on Wheels. Our crew will be a part of this whole journey, and we will bring you the day by day updates of the event. Stay Tuned!