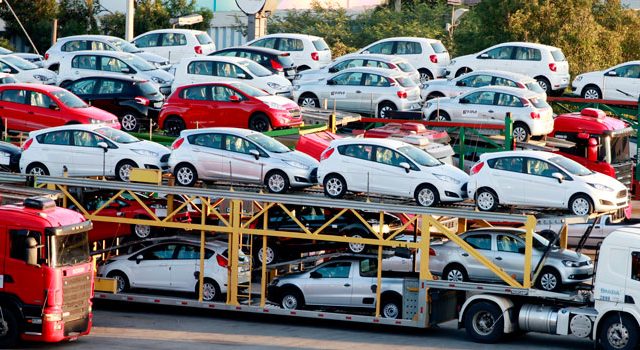 Govt Amends Duty-Free Cars Import Policy for Disabled
The federal government has allowed the amendment in Customs Duty-Free Cars import under the disabled persons' scheme.The government has increased the income bracket of the person importing the vehicle under the new amendments.
Adviser to the Prime Minister on Finance and Revenue Dr. Abdul Hafeez Shaikh chaired the Economic Coordination Committee (ECC) meeting of the Cabinet.
Amendments in Duty-Free Cars Import Scheme: 
According to the amendments:
ECC has set the income bracket between Rs100,000 and 200,000 per month, compared to earlier Rs20,000-Rs100,000 limit
The person will be allowed to import the vehicle if he has not imported or purchased a locally assembled car during the last ten years under the scheme.
The person must hold an NTN Certificate and files an annual tax return.
What Policy Says: 
According to Federal Board of Revenue (FBR) 2010 notification, a disabled person can only import a new car. The notification further said that the car cannot be above 1350cc. Moreover, the person should hold a valid driving license.
The issues with Policy: 
However, the are some serious issues with the policy. The first thing is why the disabled persons are allowed to import only new cars. It is pertinent to mention that there is no update regarding this clause in latest amendment. Here the question arises, why they cannot import a refurbished vehicle like other citizens.
Furthermore, the individual has to acquire his disability certificate from district level, then submit it to provincial health department. Then a board, comprising health officials, and top officials, will verify the documents of that person. Afterwards, the board will send the case to federal, from where the case will get final approval. For a handicapped person, this is surely a long procedure.
Furthermore, there are also serious shortcomings in issuance of driving license for handicapped. Those individuals cannot give driving test on regular vehicles, making it very difficult for them to acquire it.
Henceforth, the government should simplify the process for them, and should involve local car manufacturers. The local companies can also develop special vehicles for disabled, making it easy for them to acquire a cheaper local vehicle.