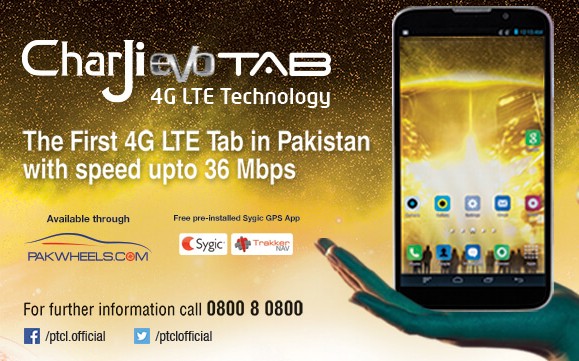 Until a few years ago, Satellite Navigation seemed like a farfetched idea then came Google Maps and its support for Pakistani Maps, which showed people some hope for SatNav in the country followed by efforts of Pakistani Map Developers, who built maps themselves to run with Garmin devices even when there was no official support for Pakistan in Garmin.
Many people I know bought Gamin units and installed them in their cars. The problem with Garmin units was that they were small and quite expensive. Plus, installing maps was no less than hacking into the device, which for most users was like rocket science.
More efforts were made to bring proper SatNav to Pakistan and some companies were established which provided SatNav in cars in the early 2000s. However, even today, only some cars come with factory installed SatNav systems, while most of the car owners resort to asking the nearby Pan Walas for navigation in unknown areas.
Keeping that need in mind and with hopes to provide SatNav services to every car owner, PTCL has introduced an Android based tablet in the market with SatNav capabilities. The CharJi EVO LTE TAB, as marketed by PTCL, is an Android based 7-inch tab that comes with free car mount and charger along with a lifetime subscription of turn-by-turn navigation from Sygic. Let's have a look at the features and goodies that this new tab from PTCL comes packed with.
Key Specs
7" (6.98" to be precise) 720p display
2 Ghz quad-core processor
2GB RAM
16GB internal storage
microSD card slot
8-megapixel back and 2-megapixel front cameras
Dual SIM support (1 LTE and 1 GSM)
3300 mAh battery
Android KitKat
25,000 rupees price tag
Free Goodies
Tablet car mount
Car charger
Screen protector
Lifetime Sygic turn-by-turn navigation
5 GB CharJi EVO LTE data valid for 3 months
1 year subscription of Smart TV application including Video-on-Demand (VoD)
15,000 Ufone on-net minutes valid for 3 months
First Impressions
At first glance, the tablet looks like a giant size Samsung Galaxy S3 which is obvious from its design language. The front of the tablet is free from any buttons as the tablet uses modern on-screen buttons instead of hardware buttons, so you get a fairly small hardware size for a 7" tab. The back is reminiscent of the dotted-textured back from Samsung Galaxy S2. The back side houses the camera at the top-center with an LED flash just beneath it, and loudspeaker grille at the bottom right. The back also has 3 logos, a CharJi EVO TAB logo, a GadgeIT logo and a PTCL logo, which I believe are overkill. Why would you ruin the back with so much branding, PTCL?  On the sides we have the standard placement of buttons i.e the power button on the right side and volume rockers on the left. The bottom is plain and empty while the top has the 3.5mm headphone jack and USB charging port.
The tab feels solid in the hand with no squeaking whatsoever; the buttons are not flimsy either. They have ample travel and good tactile feedback. It would not top the list of world's thinnest tablet but the profile is pretty slim for a tablet this big and you can easily carry it in your pocket with its head peeking out. It's a well-built tablet overall with a good balance between weight, size and display.
Detailed Review
PakWheels has received a review unit of CharJi EVO TAB from PTCL and we will be doing a complete in-depth review of this tablet covering navigation, performance, camera, battery life, display etc. in the following week.
So if you have any query or question related to this tablet, please let us know in the comments below and we will try to answer those questions in the review next week.
If you are interested in buying this tablet, you can do that directly from PakWheels using the following link:
Buy PTCL CharJi EVO LTE Tab in Pakistan 
Gallery