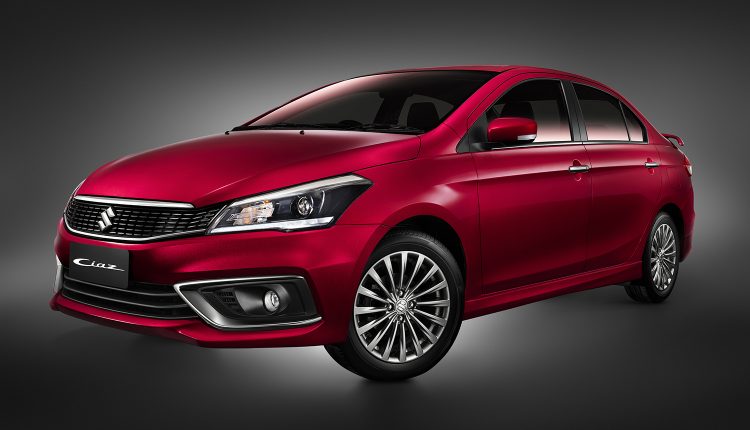 Has Pak Suzuki Made a BLUNDER in 2020?
2020 didn't prove to be an easy year for Pak Suzuki, as its sales dropped by 40% compared to 2019. Furthermore, company's current models, including Cultus, Swift and Alto saw a drop in sales last year. So, all in all, it was not a great year. And we think, Pak Suzuki also didn't do itself a favour by taking one major step, which was the discontinuation of Ciaz. And the big question is, has company made a blunder in 2020?
When was it Discontinued? 
At the start of October 2020, the reports started to circulate that Suzuki has discontinued Ciaz in Pakistan. The reports were confirmed on October 26th that the journey of this sedan has ended in the country. The news was not so surprising as Ciaz had never become a top or good-seller for Suzuki. And the reason behind the low sales of the car was 'disinterest' by Pak Suzuki. The company never promoted the vehicle much, as the consumers had never seen too many advertisements, banners, or promotions of the car.
Maybe the reason behind the policy is that Ciaz was Completely Built Unit (CBU), meaning the company didn't manufacture it in Pakistan. Furthermore, the company never showed any intention to build this vehicle locally. So, in short, Suzuki treated Ciaz as a 'step-vehicle', and it seems the company never had big plans for the discontinued sedan.
Better Than its Competitors: 
Ciaz was among the best available cars in its category, be it price or the salient features. The company launched this car in 2017, and at the time of its 'death', the price of its manual variant was Rs2,300,000, while automatic variant cost Rs2,500,000.
Furthermore, the car had the following salient features:
Power Train of Suzuki Ciaz: 
It came with a top of the line 1400cc advance engine, producing 91 bhp at 6000 RPM and 130 Nm of torque at 4000 RPM. It had a state-of-the-art fuel efficient K- Series engine that generates great power and provides the best efficiency. 
Safety Features: 
The Ciaz luxury sedan was ahead of its competitors in many regards. Suzuki Ciaz came with all the great modern features such as keyless entry, ABS brakes with EBD, and SRS airbags.
The above mentioned, especially safety features, were not present in its competitors, including Toyota Corolla, and Honda City. More importantly, both Corolla and City were costlier than Ciaz. Also, as per most of the consumers, Ciaz was much better in handling, road grip, and comfort than its competitors.
Being a CBU unit, the availability of its parts could've been an issue, but Suzuki has a solid presence in the local market; subsequently, car parts and service availability was not an issue.
Why is it a Blunder? 
Suzuki ended Ciaz in October when crossover SUVs were ruling the local market. KIA Sportage was recording high sales, while Hyundai Tucson had made a stable place. Furthermore, there were a number of new crossovers and compact SUVs launching in Pakistan, i.e., Proton X70, Glory 580 Pro and MG HS. It seemed that SUVs would dominate the local market, while the love for sedans  would fizzle out.
However, the new sedan entrants, primarily Toyota Yaris, has been registering record-high sales. The car has shown the dominance and emerged among most sold vehicles in the last few months. 
Moreover, there are several new sedans, set to arrive in Pakistan very soon. Proton is launching SAGA, Hyundai is bringing Elantra, while Changan unveiled Alsvin last month. Moreover, there are reports that BAIC would launch D20 during this year. 
This shows that the local market is fully prepared to get new sedans this year. The consumers would buy these new offers as they are offering multiple features and options. This means the sedan market would thrive once again in Pakistan. But Suzuki has nothing to offer in this segment now. Ciaz was the best option for the company, but Suzuki killed it. 
The presence of Ciaz was especially vital as sales of Suzuki saw a significant drop last year. Ciaz could've been a great selling point for the company amid expected launches of new sedans. So, the question arises again, Has Pak Suzuki made a blunder by discontinuing Ciaz?
What do you think? Please share your thoughts with us in the comments section.