Very seldom does it happen that a famous car is being auctioned with a great hype and it was owned by a dictator instead of a sports idol, a music star, or a Hollywood legend. The chance of seeing the iconic Mercedes-Benz 770K Grosser Open Tourer previously owned by Adolf Hitler going on auction is like one in a million. But that one in a million has arrived, and Worldwide Auctioneers are going to auction the iconic parade car at the company's Scottsdale auction event.
Also Read: Steve Jobs' BMW Z8 goes to auction
And for the record (just so our readers don't get the wrong idea) neither Worldwide Auctioneers nor anyone else playing a role in making this auction happen condones the Nazis and what they did. It was announced that 10 percent of the sale price will be used for the purposes of education about the Holocaust.
According to the description of the history provided by the auctioning company, this specific car was commissioned by Erich Kempka, an SS officer, and chauffeur for the tyrannical dictator. The Tourer was primarily a guest car for dignitaries who would be visiting Adolf Hitler and for big Nazi parades. This car rolled in those parades between 1939 and 1941.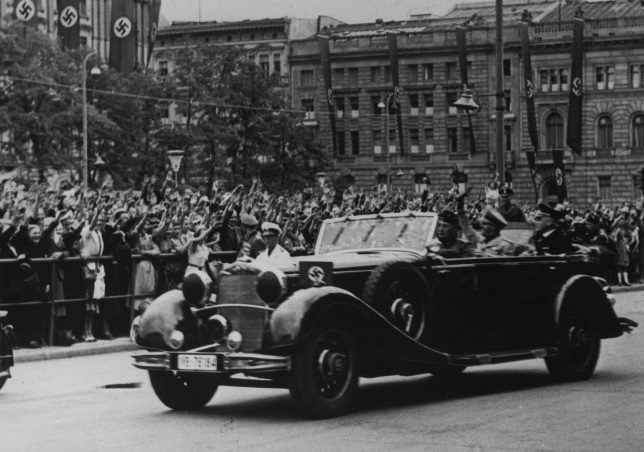 As the specifics of the car, the 7.7-liter inline-8 supercharged engine is no joke. The engine was rated at 230 horsepower and is controlled by a 5-speed manual transmission. This car was of special importance as it was assumed that Adolf Hitler or one of the high-ranked officers might use it for transportation, which is why it was tweaked a little extra for protection. Armor plating was added to the bottom and sides of the Tourer, and a bullet-resistant windshield was fitted. An armor panel can be raised from behind the back seats to provide extra protection to the passenger if a more severe threat would arise.