A number of news websites related to automobiles and auto-maniacs have been able to find a next-gen BMW 3 series vehicle being tested on the road, but BMW has been very careful with the next-gen BMW M3 series cars. Never has anyone been able to spot one of the test mules of BMW M3 cars, until now. One of the spy photographers over at Autoblog was able to catch a glimpse of a camouflaged BMW M3 car out on the roads for testing. Judging by the photographs, we can assume that the visual differences between the two siblings will be very few.
That doesn't mean that the upcoming high-performance BMW M3 will lose its signature design traits that make the beautiful vehicle so distinctive. The car photographed by Autoblog's spies had quad-exhaust tips, and the edge-to-edge distance between the fenders is larger. Almost whole of the car is heavily camouflaged, but you can still see a fender vent if you focus, you would also notice that the fender vent has a slenderer shape than the current-generation M3 and is placed a little higher up. One major design trait that you could spot on the first look is that the M3 has a rear lip spoiler and larger grilles than the current-generation model and the next-generation regular 3 series car. It's impossible to figure out the shape of the grilles as their borders are covered, but you can surely see the difference in the size of the openings of the next-gen 3 series cars and the M3 cars.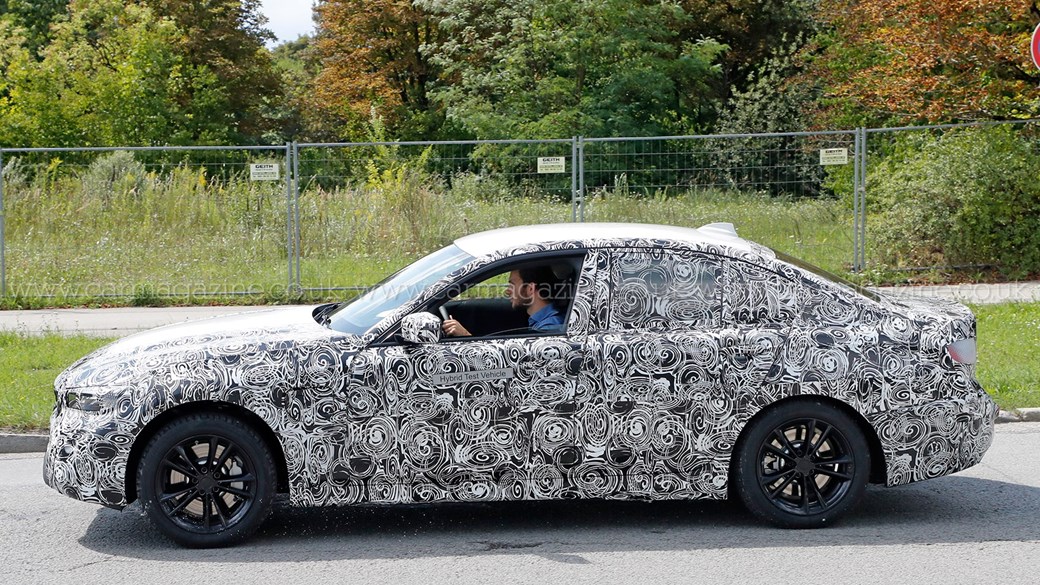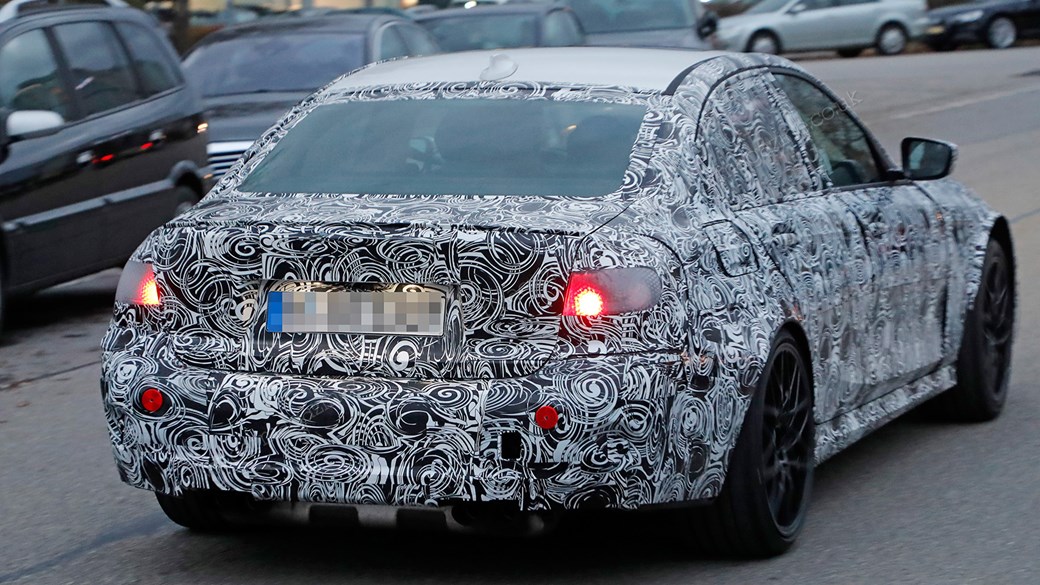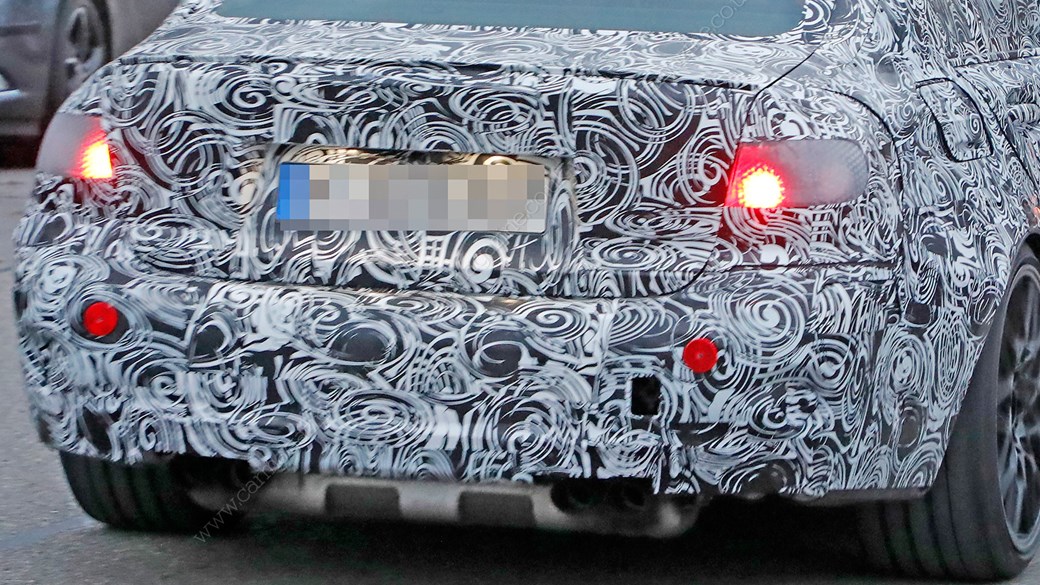 One thing that worried a lot of people was that this prototype looks a lot like the 3 series prototypes we have seen earlier, even the BMW M3-unique side mirrors weren't on this model. In this scenario, you could assume that either it's not a BMW M3 prototype, or BMW has decided to change the look of the BMW M3. The latter assumption gives us BMW lovers goosebumps.