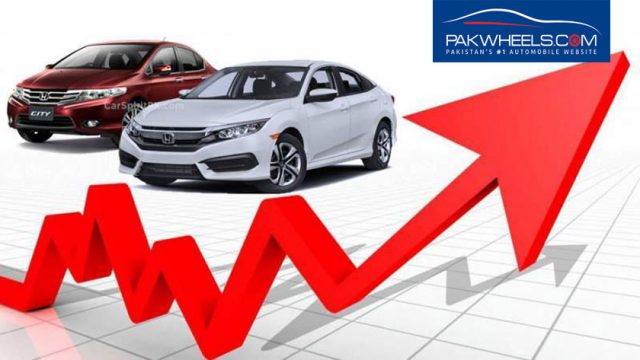 After Toyota Pakistan, Honda Atlas has also increased the prices of its cars, keeping in view the increase in Forex and its impact on CKD and other parts. The Japanese automaker has jacked up the prices by up to PKR 120,000. 
As per the notification, the new prices have come into effect from 5th May 2020. Moreover, the company has also stated that the new prices are based on the current forex index; any hike may lead to a further price increase. See the new and old prices of Honda cars below: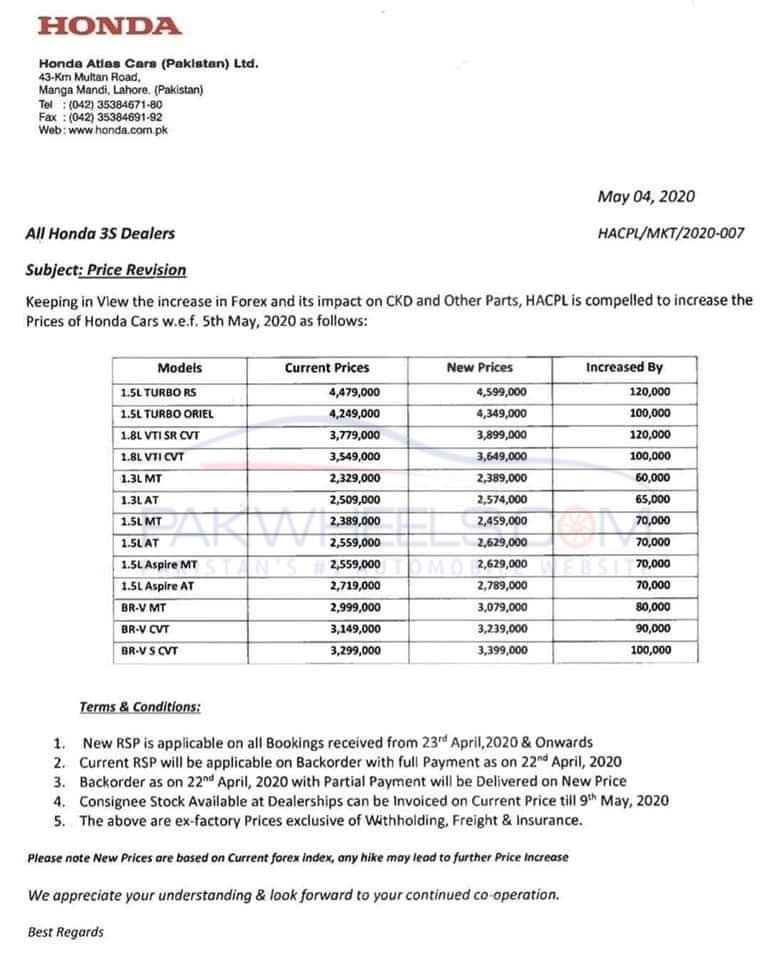 It is imperative to mention here that a few days back, the company issued a public notice and mentioned that it has closed down its production plant due to country-wide lockdown.
The notice further says that there would be a delay in their deliveries and production schedule. Adhering to the directives of the government, Honda Atlas Cars Pakistan Limited Plant will remain closed accordingly till further notice. It is also mentioned in the notice that in the wake of coronavirus, they are fully committed to giving full safety to their employees.
Aside from Honda Atlas, Toyota Pakistan also increased the rates of its cars by up to PKR 500,000. The newly introduced Toyota Yaris has also experienced this hike in price. The base variant, 1.3L GLI MT, has gone up in value by PKR 120,000. The ex-factory price of the base model now stands at PKR 2,469,000. The price of the top-of-the-line variant is increased by PKR 150,000. The price of the 1.5L ATIV X CVT now stands at PKR 2,959,000.
Stay tuned for more news related to the automotive sector of Pakistan and drop your thoughts in the comments section below.