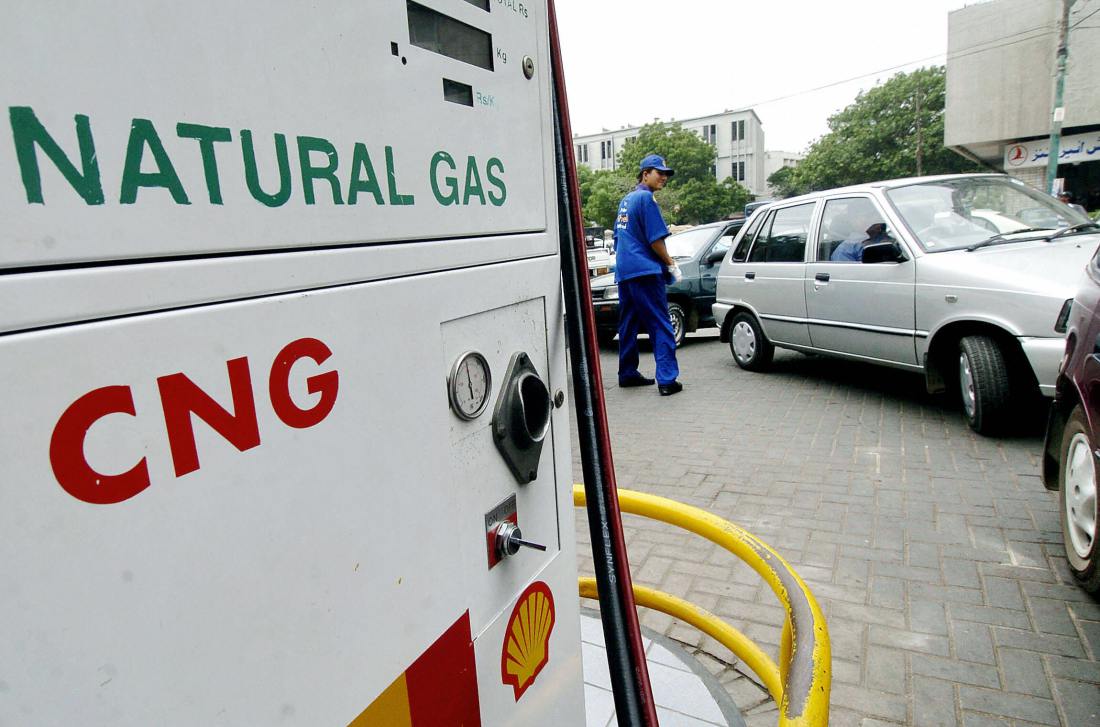 The Government of Pakistan has slashed the price of CNG both in Islamabad and Punjab.
Note here that the rate has been reduced by PKR 12.5, and the new price is PKR 72. The new CNG price has come into effect from 1 May 2020.  Reduction in the price is due to the global slump in the rate of LNG. The authority has also decreased the price of petrol by PKR 15 rupees per liter, and now its price stands at PKR 81.58 per liter.
Moreover, the new price of High-speed diesel, Kerosene, and Light-speed diesel is PKR 80.10 per liter, PKR 47.44 per liter, and PKR 47.51 per liter, respectively. However, Petroleum Levy (PL) has been increased in oil products. PL on diesel has been hiked by Rs4.95 per liter, and now it stands at Rs30 per liter.
Furthermore, the PL on petrol, Kerosene, and Light-speed diesel is Rs 23.76 per liter, Rs18.02 per liter, and Rs11.18 per liter.

Aside from the decrease in the prices of CNG and oil products, car and bike sales declined in March 2020, as reported by Pakistan Automotive Manufacturers Association (PAMA).
The car sales went down by 71% while motorbike sales suffered a decline of 33% during March 2020 on year on year basis. The auto industry has become more vulnerable after the imposition of lockdown across the country due to the outbreak of the Coronavirus in Pakistan. It forced almost all the auto manufacturers to halt their production temporarily at their respective manufacturing facilities in the last week of March 2020.
Related article: Car Sales Declined By 71% And Motorbikes By 33% In March 2020
That's it from our side, drop your thoughts in the comments section below.