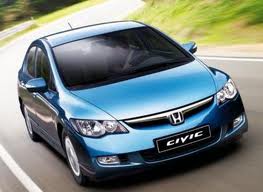 Honda Atlas to resume production of Civic by the end of this month
When Thailand was struck with floods, Honda Sial, where Honda Atlas imports its parts from, had to stop the production of parts consequently effecting the production/assembling of Honda cars in the whole world.
While many of the affected Honda assembling and production centers had switched over to Honda Sial's Indian production facility for sourcing of parts however, PAAPAM (Pakistan Association of Automotive Parts Accessories Manufacturers) and others had refused accepting the MFN status for India as well as Pakistan do not have any trade agreement with India regarding auto parts, therefore it only used to import from Thailand given that Atlas only assembles Civic and City however, Honda Siel Thailand.
Now though, Honda Atlas Cars will commence production of Honda Civic by the end of this month and the production of Honda City will follow shortly, according to a company spokesman.