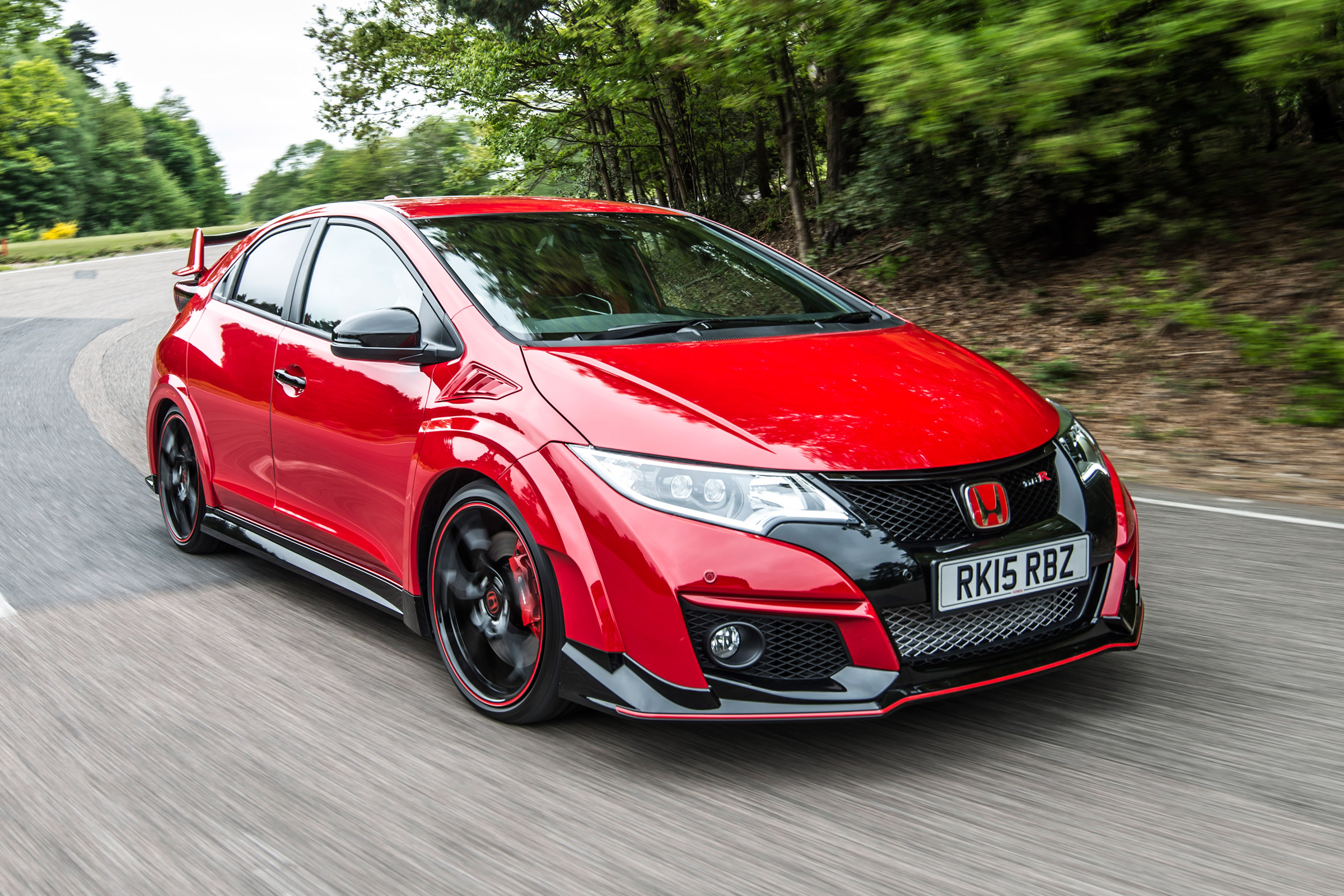 Honda Civic Type R – Best Hot Hatch For Pakistan?
Pakistan isn't exactly short of Honda fans, there are millions of them that will defend their Hondas all the way to the end. As we're sure you all know that the selection of cars each automotive manufacturer offers in Pakistan isn't exactly the best it could be and among their ranges there really isn't any car that's there to satisfy petrol heads who want something fast and fun to drive but also want something that's not desperately impractical and can fit up to 5 people inside. Well all that could easily change if Honda Atlas ever introduced the Honda Civic Type-R in Pakistan.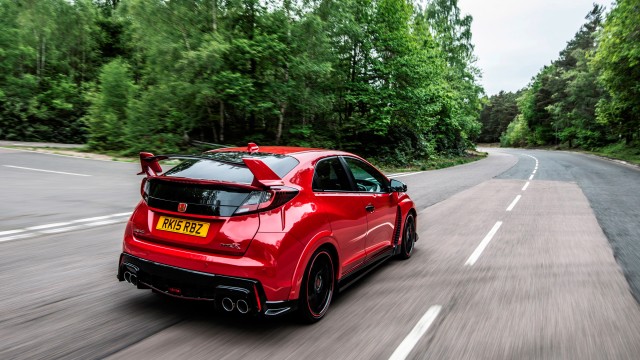 You take one look at the Civic Type-R with its huge rear wing going across the rear windscreen, the massive rims, the loud and brash quad exhausts, the front and rear splitters, the aggressive LED headlights and it really does make you think that the term boy-racer car was invented for this car but all this wasn't done just to make the Civic look cool, it was done in the pursuit of better aerodynamics. There's not a single scoop or sharp edge on the Type-R that isn't there to help it go faster. And speaking of speed, the Honda Civic Type-R comes with a 2.0 liter 4 cylinder turbocharged engine under the hood that develops 306bhp and 295 lb-ft. This helps it reach a top speed of nearly 270km/h (167mph), 0-100 is done and over with in just 5.5 seconds and purists will be glad to know that it only comes with a 6 speed manual transmission, no CVT gearboxes here.
Now if you've happen to seen any of the independent tests conducted by automotive journalists on the Type R, then you've only heard them give high praises to the cars driving characteristics. Despite all the 306bhp being sent to the front wheels the Type R is a hoot around the corners. Due to clever engineering around the front suspension, it's able to corner flat and true without any sense of torque steer. Honda claims to have set a lap time record on the infamous Nurburgring for the fastest front wheel drive car at 7 minutes 50 seconds. To put that number into perspective that's 3 seconds faster than a Lamborghini Gallardo a 560bhp V10 mid engined supercar. The suspension of the civic isn't set up to be super stiff so it should be able to cope with the not so great roads of Pakistan and fuel economy isn't bad either as you can get up 11 km/l. So far the Type R seams to be a perfect fit for the roads of Pakistan but now we have to move to the tedious bit of practicability.
Despite the mad styling of the Type R it is still extremely piratical for a hatchback as it is able to seat up to 5 adults comfortably inside of it and you get standard options such as climate control, parking sensors and Honda's new infotainment system. The boot is pretty spacious too, and you can also put the rear seats flat down and you have quite a large boot space. The Civic also has a 5 star safety rating, although we don't care about stuff like that as much, and it's a Honda so it will probably keep running for decades without a hitch.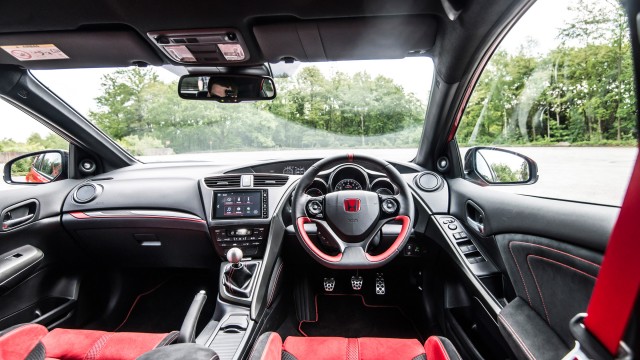 Now the Honda Civic Type R costs around PKR 3.3 Million so that doesn't make it exactly cheap especially for a hatchback but their would be a countless number of petrol heads in Pakistan that would be willing to pay such an amount for what is probably the best hot hatchback in the world. Though if it did ever come to Pakistan who knows how much Honda Atlas would charge for it. Our auto policy is in shambles.
So what do you think of the Honda Civic Type R? Our resident sub-editor has never liked Hondas, other than NSX, but even he thinks this one is a gem of a car. Do you think that it would be the perfect Hot hatchback for Pakistan or do you think some other car deserves that title, be sure to let us know in the comment section down below.
Photos: CAD