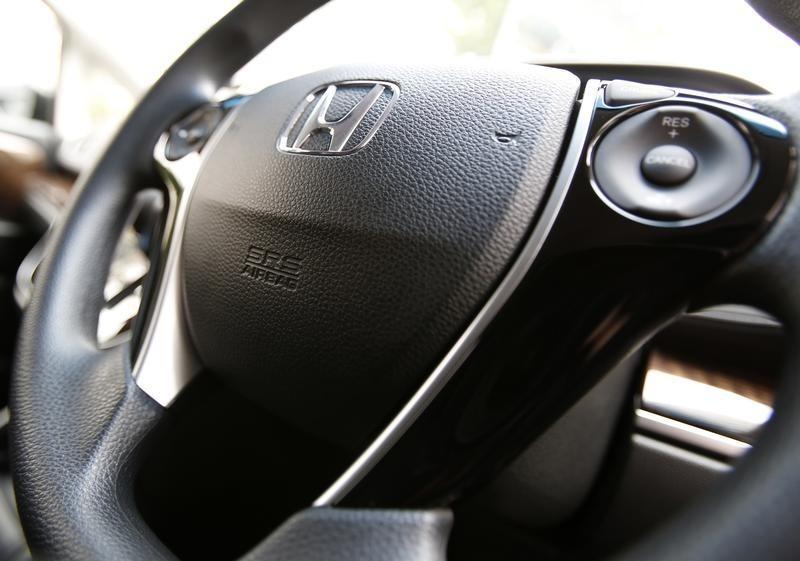 Honda Pakistan is giving free airbag replacement services
All the auto manufacturers around the globe, after Takata airbag fiasco, have become very vigilant about the airbags installed in their vehicles, and that's why they recall their cars to replace and check the airbags. In Pakistan also, the local automakers are giving free services to check, and now once again, Honda Pakistan is running a campaign to provide free of cost airbag inflator replacement to its customers in the country.
As per the notice, which the company published on its website, it is carrying out a free upgrade campaign. It is advised to visit the nearest Honda 2S/3S authorised dealerships for free replacement/checkup.

The cars, which the company is giving its free services, are as follow:
Honda Civic 2006-12

Honda CR-V 2008-11

Honda Accord 2004-12
Read Also: Honda Pakistan Running Another Airbag Replacement Awareness Campaign
To view the eligibility of your car, visit Honda Pakistan's official website. It is imperative to mention here that the company recalled the same cars previously for airbag replacement. Moreover, Honda Atlas Limited has run an ad campaign back in March and April of 2017 also to give its cars immediate servicing.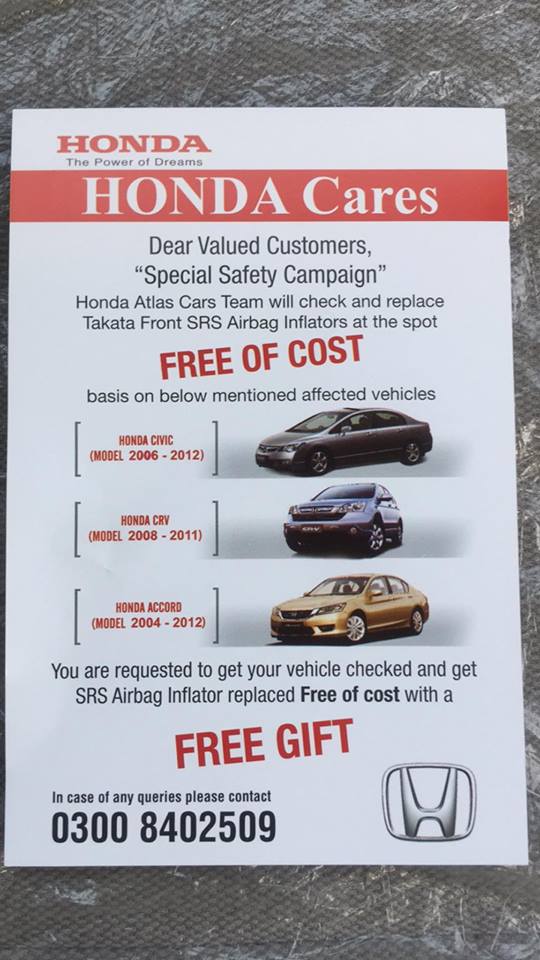 A defective airbag inflator can be lethal and can cause fatal injuries, and we must appreciate Honda for this initiative. If you own any of the above mentioned Honda models, have it checked from Honda 3S/2S dealership and get the airbag inflator replaced immediately.
That's it from our side, drop your thoughts in the comments section below.