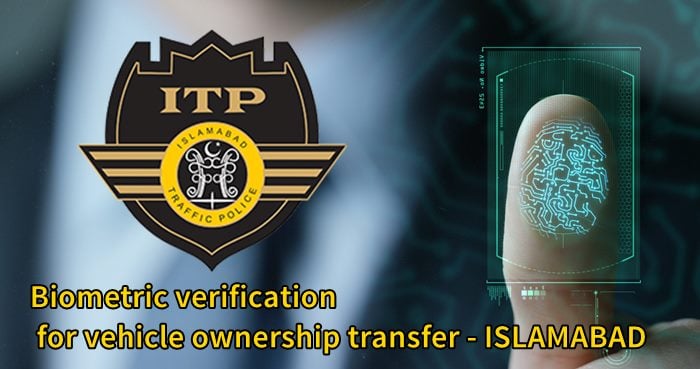 The Excise & Taxation Department Islamabad Capital Territory has launched a process of mandatory biometric verification for the registration and transfer of vehicles in the Capital Territory beginning from 1st March 2019.
According to the newly introduced system, it will be mandatory for the buyers and sellers to appear at the office of excise and taxation to get their vehicle transferred. To make the process more secure and transparent, biometric verification is also made compulsory for anyone who wants to get the vehicle registered or transferred. This will eliminate any chances of driving a vehicle on an open letter as well. It is worthy to mention here that driving on an open letter means driving a vehicle without transferring it to your name.
The Director of Excise & Taxation Department Islamabad Capital Territory, Muhammad Bilal Azam told that the new process is developed for the betterment of the existing system. This will make the registration and transfer process of a vehicle free from any fraudulent activity.  The hassle of registration of a vehicle is also made easier with the introduction of a new mechanism, which involves the submission of all the documents online. To facilitate the general public, a one-window operation has also been initiated at the excise office.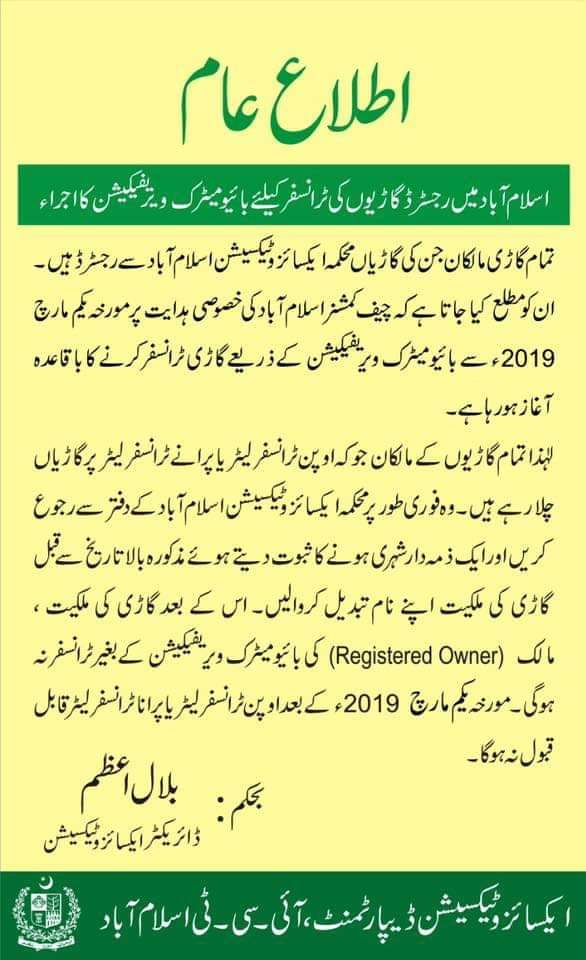 The government has already declared it illegal to drive a vehicle on an open letter, an activity that was practiced by thousands of buyers of used vehicles in recent times.  With the introduction of biometric verification, both the buyer and the seller are bound to go through the process by being physically present at the excise office. A number of occasions have been observed in the recent past where the fraudulent sale of vehicles was carried out. The potential buyers suffer as a result of these illegal activities where fake files of a vehicle are made. The Federal Investigation Agency (FIA) also caught a gang that was involved in selling stolen cars through online portals with fake files.
The end users in Pakistan have suffered huge losses in the purchase of stolen cars over the years. But, the introduction of biometric verification would ease up things on the genuine potential buyers. It would discourage any fraudulent activity as there would be higher chances of getting caught.
What do you think about this recent development? Have your say in the comments section below. Stay with PakWheels for more updates.