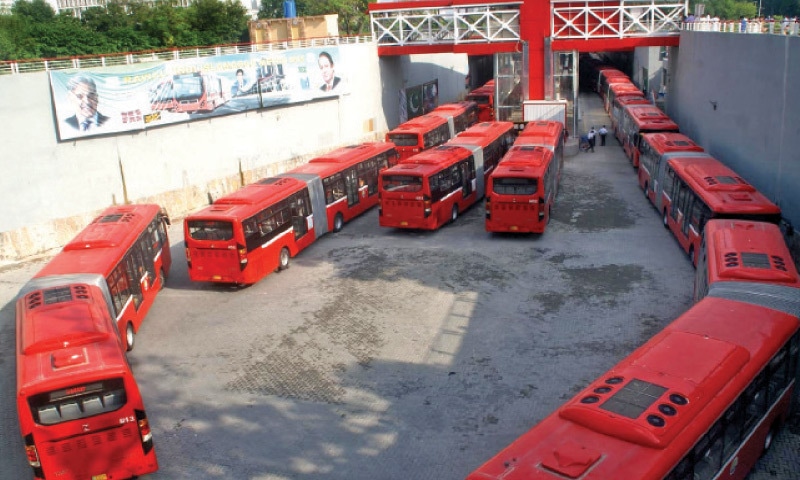 The operations of Metro bus service in Islamabad-Rawalpindi have resumed on 2nd February 2019 after successful negotiations with the administration.
A representative of the Metro bus drivers held a meeting with the Assistant Commissioner this morning and discussed the concerns. The meeting ended on a positive note after successful negotiations between them. However, the drivers called off the strike on a condition that their demands will be fulfilled in three days. They further warned the administration, in case their demands were not met, they will go on strike again.
The Metro bus service in the twin cities came to a standstill when the drivers parked the buses at the Secretariat Station and went on strike. The drivers were of the view that they will not resume the operations until the authorities meet their demands. According to the drivers, their working hours should be reviewed by the higher authorities.
Read Also: Punjab govt decides to end subsidy on Metro bus service
Currently, the drivers of Islamabad-Rawalpindi bound Metro bus service work for 12 hours a day, which they call unfair given their salary. They presented a demand for reducing their working hours to eight. At the moment, a driver of Metro bus service is earning Rs.25, 000 per month. The drivers on strike also said that they are being treated unfairly and penalized over trivial matters.
The residents of twin cities reacted by urging the drivers to notify the commuters in advance, in case they plan to go on strike. They, however, supported the drivers right to protest.
There are a number of residents of the twin cities who can't afford private conveyance services like Uber and Careem and therefore rely on public transportation.
Stay tuned to PakWheels for more updates. Drop your thoughts in the comments section below.