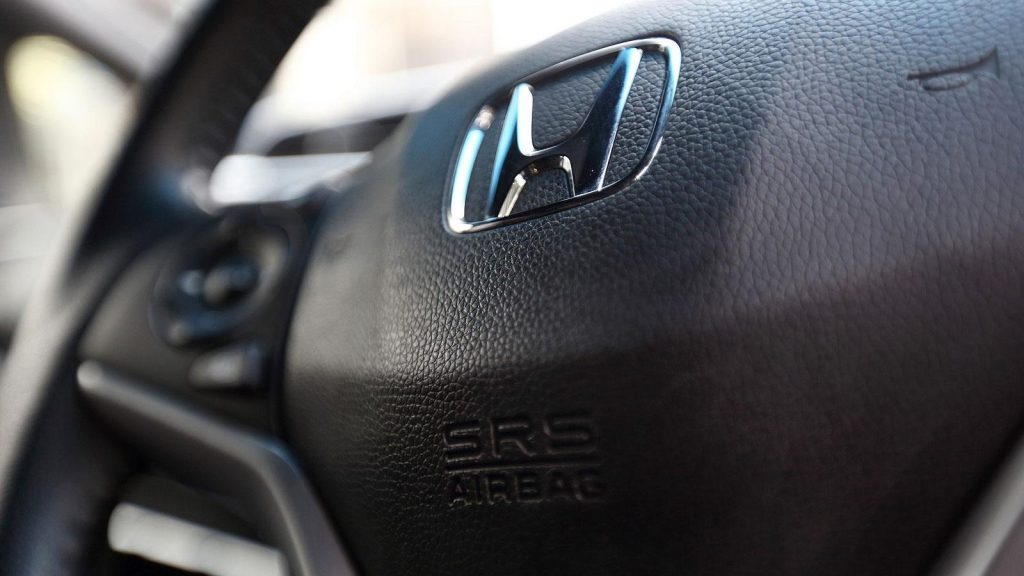 Honda Pakistan Running Another Airbag Replacement Awareness Campaign
Honda Pakistan has once again reminded owners of certain Honda models to bring their cars for airbag replacement. Honda Atlas Limited run an ad campaign back in March and April of 2017 to bring their eligible cars for immediate servicing.
Those Honda cars are:
Honda Civic (Model 2006-12)
Honda C-RV (Model 2008-11)
Honda Accord (Model 2004-12)
Also Read: Takata Airbag Recall Might Have An Impact On Used Imported Cars In Pakistan As Well
Honda ran the following special service announcement in the newspaper last week: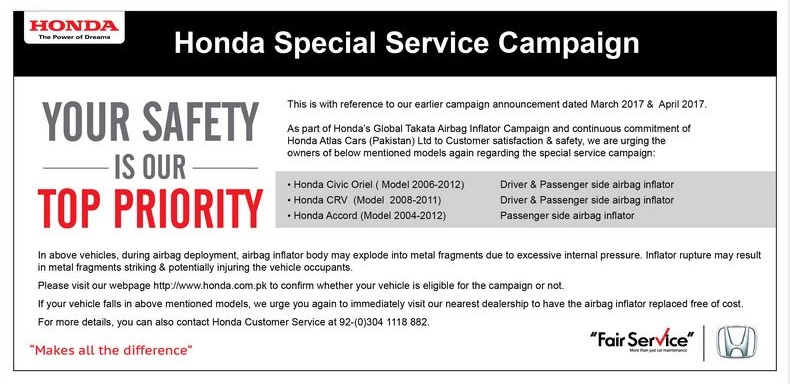 To see if your vehicle is one of those with the defected airbag inflator, you can either go Honda Pakistan website, or take it to your nearest authorized Honda workshop for detailed inspection. If your car has one of those Takata airbags, the company will replace the unit free of charge.
Previously there was a backlash over Honda's campaign when they portrayed the recall as a "free upgrade". And people were right to call Honda out on that. But that is not the point here. A defected airbag inflator can be lethal and can cause fatal injuries. And we must appreciate Honda for not just brushing this otherwise very serious issue under the rug.

The Takata issue came to light back in 2014 when a California woman died when her 2005 Honda Accord shot out "hot metal and plastic shrapnel" after a low-speed collision. The collision left the driver with severe burns, bruises, and abrasions on her arms and legs. Takata has now gone bust due to all the legal battles and compensations, and filed for bankruptcy in June 2017.
Honda is not the only automaker that used Takata airbags. Other companies include Nissan, Toyota, Ford, Mazda, and Chrysler.
So in the end, if you own one of these Honda models, have it checked from Honda 3S and get those airbags replaced immediately.