The final nail in the coffin has been struck by Honda Pakistan to its customers in Pakistan. The company following the footsteps of its arch rivals IMC Toyota and Pak Suzuki has increased the prices of its vehicles up to PKR 1,000,000/-. Aside from Toyota and Suzuki Pakistan and now Honda, AL-Haj FAW had also jacked up the rates of its cars. And the reason why these automakers raised the prices, according to them, is a devaluation of Rupee against Dollar.
Below is the list of the revised prices of Honda Cars: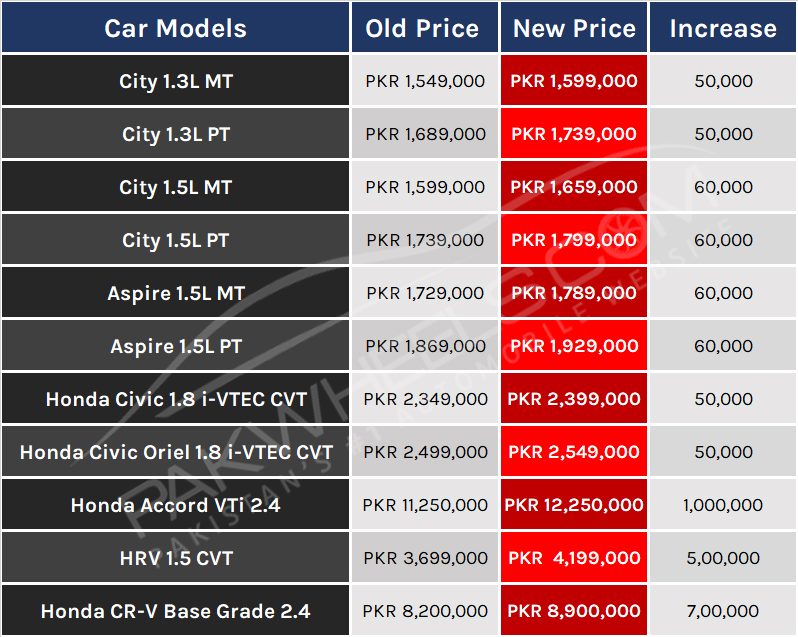 Honda has not increased the prices of BR-V and its Turbo Civic yet.
Moreover, Honda Pakistan has recently revised the prices of its bikes up to PKR 1000/-. According to the sources, the company is about to launch three new cars this year namely Honda Civic Turbo, Honda City, and a 1200cc Honda Brio.
Share your thoughts regarding this recent price increase by Honda Atlas.
RELATED: Honda City for Sale