Honda Pakistan launched the fifth generation Honda City back in the January of 2009. The car has been in production for almost seven and a half years now. That's a long time for any Honda car to be in production without a significant change. Honda is quite liked for the fact that they change the models of the cars soon after the international launch. But this time, Honda Atlas didn't show any interest in the launch of the new shape City.
Also Read: Honda BR-V Would Have Been A Better Option Than HR-V In Pakistan
The 6th gen Honda City was launched in 2013 but Honda Atlas for some unknown reason decided to postpone the new car launch. Instead. The company wasted its energies, and I say wasted after a lot of deliberation, on the launched of a vehicle like Honda HRV. The launch of a car that already has a far superior substitute in the form of Honda Vezel was an absolute waste of time, resources, and effort. It makes you wonder who the person behind this brilliant move was. And Honda is not alone in this. Toyota Indus Motors thought they are making a perfect move with the launch of Toyota Prius, but that didn't turn out too great for them as well.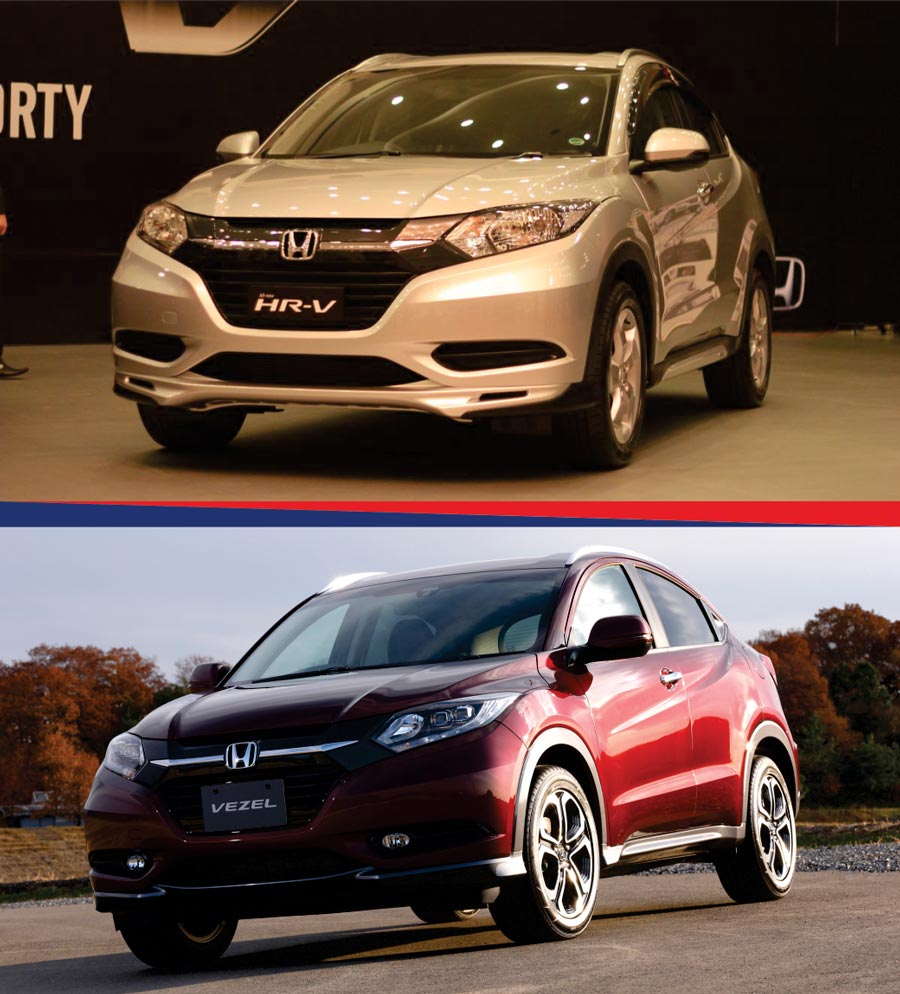 The 6th gen City is not a face-lifted 5th gen City. It has been designed and developed from the scratch and it based on Honda's 'Exciting H-Design'. It is the same platform, and design Honda uses for its popular Honda Jazz/Fit vehicles. The 6th gen City is definitely one of those cars that is punching way over its weight. It's loaded with features and Honda also brought some exciting motors along with the new car as well. In India, the new gen Honda City comes with an upgraded version of the 1.5L engine that is available in the fifth gen City and also a new 1.5L Earth Dreams i-DTEC turbocharged diesel engine. Honda claims the new turbo motor delivers 26 kilometers in a liter of fuel.
Honda City was arguably the most wanted vehicle in Honda Pakistan's arsenal (before the launch of the 2016 Civic). And it had Honda launched the new City instead of the HR-V, the company would have ruled the hearts and minds of Pakistani auto consumers. And the fact the Civic also looked like a half-baked product, it didn't go as smoothly has the automaker has hoped for. In my humble opinion, Honda should have launched the new City before anything. Then they should have taken their time with the launch of new Civic instead of pushing its launch sooner to cover their mistakes. And that unnecessary panic resulted in the launch of a flagship vehicle that lacks quality and finish.
Some third party importers have imported 6th gen City aka Honda Grace hybrid cars in Pakistan, but they are far expensive than what one would like to spend on them. I recently came across a few imported City ads for in PakWheels listings, and the sellers were asking mindboggling Rs2.5 to 3 million for the car (depending upon various factors). Albeit these cars are hybrid but still that is a lot of money for a City. On an average, one can find 5th generation Honda City 2015 between Rs. 16 to 17.5 lacs depending upon the transmission and KM driven.
But what done is done. There isn't much that can be done about it. But I must say that Honda Pakistan should be careful with the launch of the new City. The City is an all-star car and Honda carefully needs to plan its production and launch. Their reputation as a quality carmaker will take a major hit if the new City has the same issues the new Civic is having.