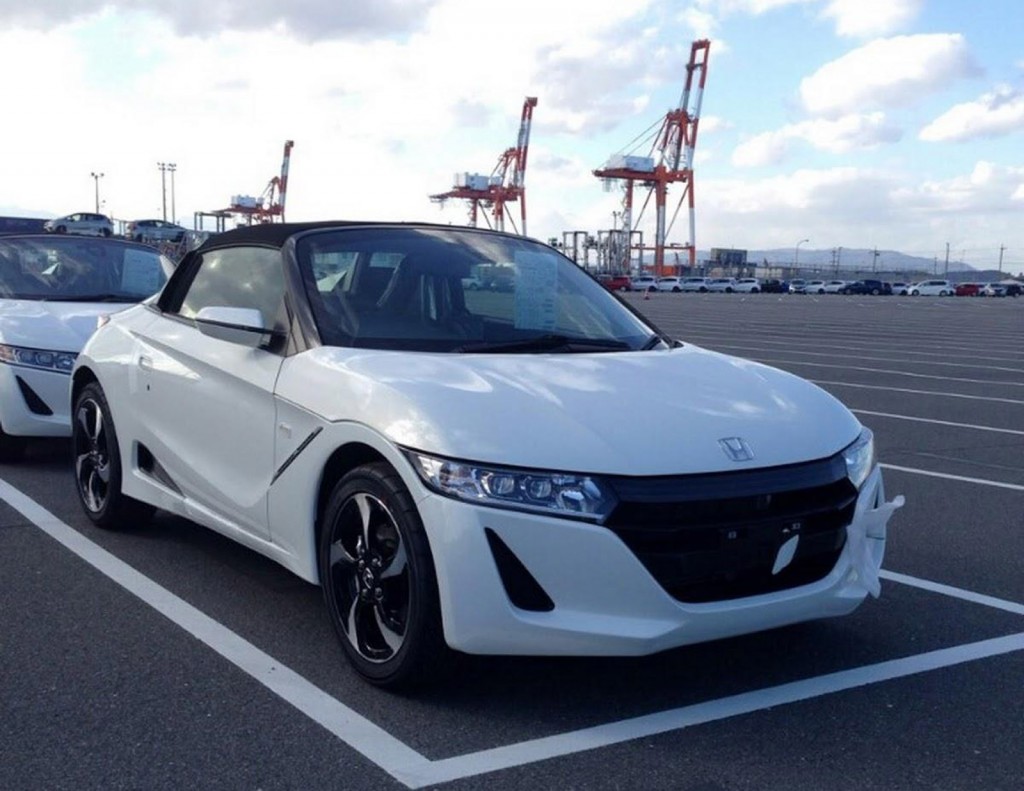 Honda S660 Pictures Leaked Out
It is not the sports car Pakistan deserves but it is the sports car we need right now. The Honda S660 is a small Kei sports car, first shown by Honda over two years ago, is now ready to hit the showroom floors of Japan only but worry not brethren in Pakistan. Our car importers will soon get atleast a couple in Pakistan pretty soon.
While some say that this is the successor vehicle to the Honda Beat but Honda chose not to revive the old name and stuck with the S660 name for this car.
This particular S660 was spotted by a site called 'Minkara' which seems to show the production variant of the S660. And looking at the pictures, we can see that Honda remained with the concept vehicle shown a couple of years ago except when it comes to the interior. All the futuristic gadgetry has been let go off, the digital speedometer and center console has been removed while the good thing is that, it is available with a six-speed transmission and lesser drivers can also get it with a CVT transmission.
The engine, as we know by the name, is a 660cc three-cylinder engine producing 64 HP and 77 lbs. ft. of Torque and may be, a more powerful, turbo engine is also heard off and then a 1,000cc different engine with more power would be introduced for the global markets but, Honda has yet to confirm anything officially on both of those engines.
But given the small engine will mean good mileage and the 660cc displacement would mean less duty paid on importing, thus, this can be the right daily driver sports you can have because it is only 11 feet long and less than 5 feet in width while the weight, though that figure is not official, but it is expected to be about 1,830 lbs. making it the sports car Pakistan needs right now.