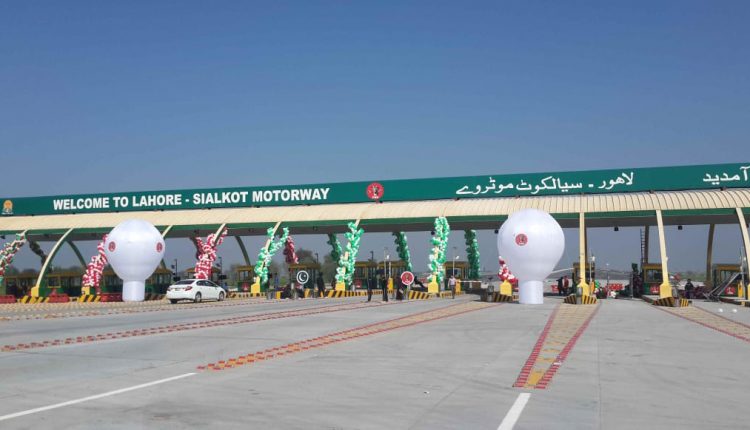 Coronavirus has been disrupting social events and gatherings. After directives from the government banning social gatherings like inaugural events, weddings, and sporting events, the inauguration ceremony of the new Lahore-Sialkot Motorway (LSM) is canceled.  However, the LSM will be opened for the public from 18 March 2020.
This motorway is also called M-11, and it will reduce the traveling time between Lahore to Sialkot to just 50 minutes.  The old GT Road takes about 3 hours. The Lahore-Sialkot Motorway will also reduce the traffic load on the Lahore-Islamabad M2 Motorway and the GT Road.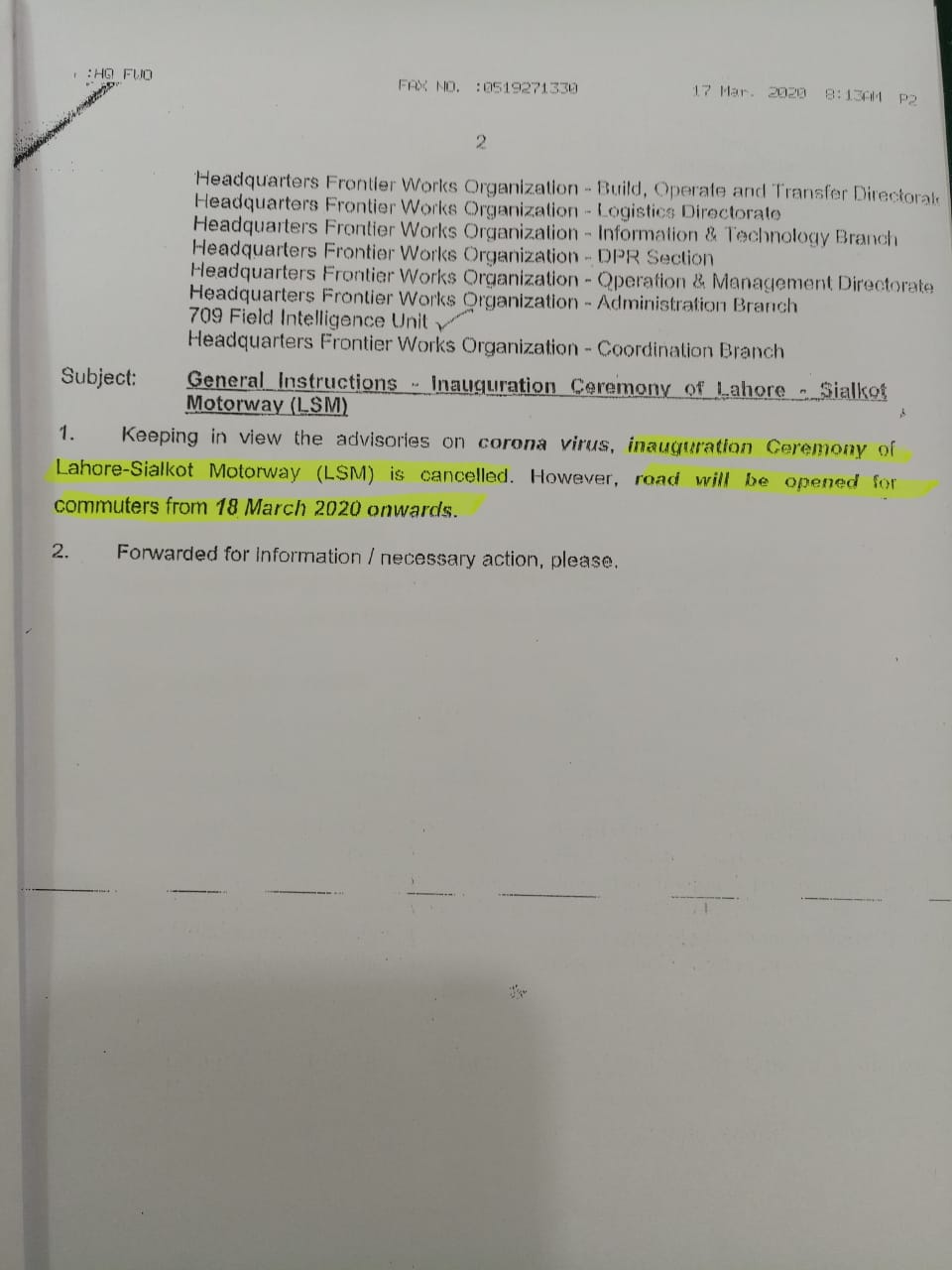 The total length of this motorway is 91.5 km, and it is a four-lane motorway. The total cost incurred to complete this motorway is around PKR 44 billion. Some of the features of the M-11 are:
9 Interchanges
8 Flyovers
20 Bridges
18 Underpasses
Previously, Lahore was connected to Sialkot using the GT Road that went through Komoke, Muridke, Gujranwala, and Daska before reaching Sialkot. This motorway project is important not only because it connects two major cities of Punjab, but also it includes the establishment of three industrial zones and two universities along its length. The M-11 is connected to the M-2 by virtue of Kala Shah Kaku interchange on the Lahore-Islamabad Motorway. You can also approach the LSM from the Lahore Ring Road for uninterrupted traffic flow.
The new Motorway will sure boost economic activity in both cities by virtue of reduced travel time.  The Lahore-Sialkot Motorway's east-bound exits are Sialkot Bypass, Wahndo,  Kala Khatai, Mundeke, Narowal, Pasrur, and Sialkot The west-bound exits include Gujranwala, Muridke, Wazirabad, Eimanabad, Daska, and Kala Shah Kaku. The Kala Shah Kaku interchange will take the commuters to Lahore-Islamabad M-2 Motorway.
Stay tuned for more informative content like this one and drop your thoughts in the comments section below.