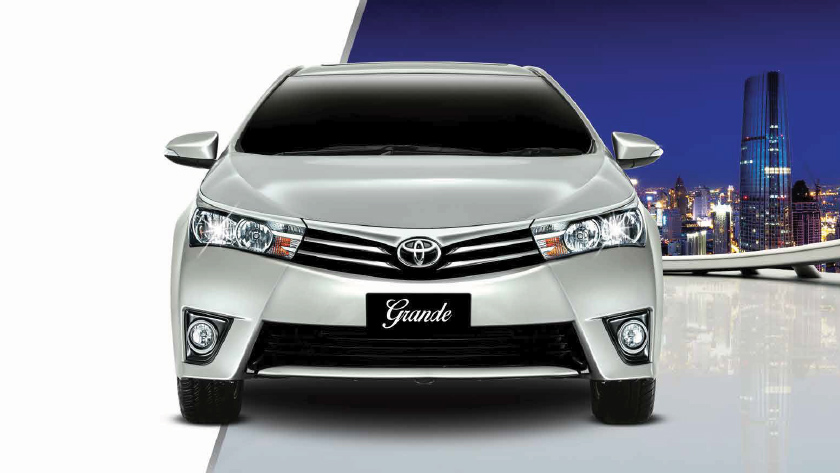 Indus Motors Brings Toyota Corolla Updates – Immobilizer Offered In All Cars Except XLi
We reported in March that Toyota Indus Motors is planning to launch an updated version of its already quite successful Toyota Corolla sedan. It was reported that new updated models will be available at the start of May 2016. And as promised, Indus Motors has launched the updates for the new Corolla. The updates apply to all three engine categories (1.3-, 1.6-, and 1.8-liter) to some degree.
One of the major qualms people had with Toyota Pakistan was its reluctance to offer immobilizer in their Corollas cars. Corollas are prone to theft, and the customers were rightfully frustrated about the lack of sufficient security measures. Well, the wait is finally over. You can have the immobilizer with a keyless entry in all Corolla cars (except XLi). The wireless key also has automatic boot release button.
Also Read: Sources Say 2016 Honda Civic Will Come In June-July This Year In Pakistan
Starting with the Toyota Corolla GLi variant, you can now have wireless key and immobilizer in both manual and automatic versions. Other than that, you now get body colored mud flaps as well. These are the only updates the 1300 cc segment has received.
Immobilizer
Wireless key
Body-colored mud flaps
The 1600 cc Corolla Altis has a little bit more to offer than the basic GLi variant. As expected, you get the wireless key and immobilizer. Other than that, Toyota is offering new in-dash entertainment system. Along with the body colored mud flaps, you have new 15" alloy wheels as well.
Immobilizer
Wireless key
In-dash entertainment system
Alloy wheels
Body-colored mud flaps
And as one would expect, the 1.8-liter Toyota Corolla Altis Grande got the most amount of updates. Starting with wireless key (jack knife style key) and immobilizer, you get the newly refreshed interior and a new dashboard. Your leather-stitched steering wheel now comes with audio and multi-info display. You now get climate control as well. Other than those, here is the list of other updates:
Immobilizer
Wireless key (jack knife)
New interior and dashboard (more storage spaces)
Eco Meter
Color MID
Auto A/C
Auto folding side mirrors
Alloy wheels
Luggage tray
Body-colored mud flaps
There are a few other small updates as well. Some are standard while some are add-ons.