Infamous yet wonderful: Marussia B2
Each year multiple cars get released while some manage to steal the press due to their unique styling, features or performance whereas others do not get the attention they deserve. Thus the creation of this series, with each episode, we will bring a less known car or highly underrated car. With the first episode let's kick things off with the Marussia B2.
Before we move to the car, allow me to give a brief introduction of Marussia Motors. Founded in 2007, it is known to be the first Russian company to produce a supercar. It was led by a race car driver known by the name Nikolai Fomenko. The company operated for only 7 years before it came to a sad end. During their business, they produced 3 cars in which one of them was an SUV.
Marussia B2
Introduced back in 2009 at Frankfurt motor show, Marussia B2 is a mid-engine supercar which is the successor to the Marussia B1. Unlike the B1; B2 was well received and only 500 units were said to be produced all of which were all sold out in 2012.
Exterior:
B2 features a very "Brutal" looking exterior with a satin black paint job on the intakes and the front grill, giving it a unique outlook when compared to most super cars. Like the front, there are intakes on the sides of the car, placed appropriately to accentuate rear wheels. Overall the car looks like something from a sci-fi movie due to its outlandish looks. The car weighs only 1100Kg, while having a width of 2000mm and a length of 4635mm.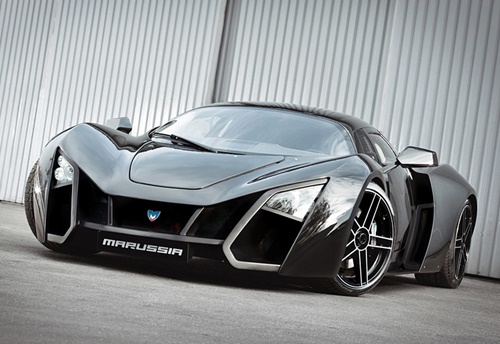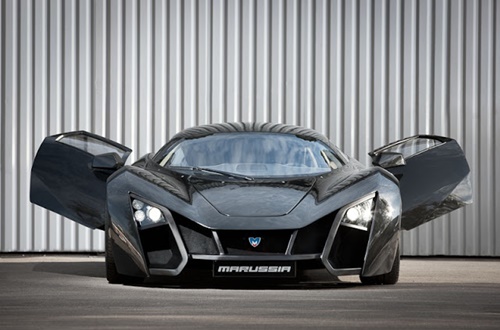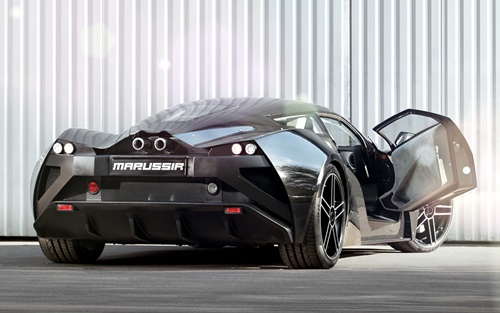 Interior:
Just like the exterior, the interior of B2 is also very unique. Unlike most supercars, Marussia features a full multimedia center console and fully digital speedometer making it first of a kind back in 2009 when this car officially made its debut. In addition to the presence of digital gadgetry the company also offered a wide variety of interior customization options.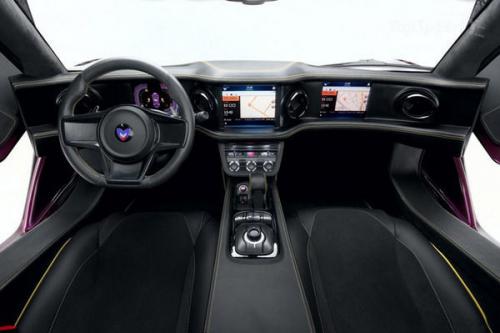 Engine and Performance:
Marussia B2 was offered with 2 engine both in mid-engine configurations.
2.8L V6 Turbo by Cosworth producing 420HP
3.5L Naturally Aspirate producing 300HP
The most powerful version can sprint from 0 to 100 in less than 3.2 seconds and achieve a top speed of 305Kmph. B2 is equipped with ultra-light weight alloys, high-performance tyres, and ceramic brakes.
Price:
Although you can't just order one today, but at its launch, this car had a base price of $130,000. Most of its competitors were almost at double the price and offered less performance per dollar. If you are lucky enough you can buy a used B2 for around $280,000-$350,000.
Fun Facts:
Marussia B2 weighs only 1100Kg which makes it extremely light-weight. As a comparison, a Toyota Aqua weighs more than 1100Kg.
The dual exhaust tips on the car are mounted high above on the rear making them very near to the engine. This allows the exhaust gases to exit more easily.
Marussia B2 has been featured in a number of video games including Need For Speed Most Wanted and DriveClub.
This car features a carbon fiber chassis, hence resulting in a low curb weight of 1100KG.
Despite its small footprint, it can hold up to 80 litres of fuel.
So there you have it, this was the Marussia B2. The first supercar from Russia. Stay tuned for another unique and less known car in the next episode. What do you think about the Marussia B2? Give your thoughts in the comment section below.