Each year multiple cars get released while some manage to steal the show due to their unique styling, features or performance whereas others do not get the attention they deserve. Being one of the compact and stylish but infamous or underrated vehicles let's talk about a very Savage car known as the Savage Rivale.
Savage Motor Co. is a Dutch company hardly known in the automotive world. They worked very hard for a couple of years to bring their one of a kind 4-door "topless on demand" supercar known as Savage Rivale Roadyacht GTS.
Savage Rivale:
Introduced as a prototype back in 2008 the car was originally planned to be launched in 2009. Sadly, Savage wasn't able to meet the deadline by a long margin of 2 years. So, Rivale made it to the open roads in April 2011.
Exterior:
The exterior is being built on molybdenum chassis with extensive use of carbon fiber. The design of the Rivale is a blend of wild imaginations of three people who were obsessed with Yachts. According to Savage, this is the only 4-door super car with "topless on demand" design featuring "bad-boy" looks. Rivale capitalizes on a retractable roof top controlled by electronic controls. It consists of carbon fiber reinforced glass and a telescopic multi-panel configuration that helps it elegantly close thanks to the overlapping panels of the trunk.  With all its panels closed the car look reasonably compact. Aggressive cut front end featuring slim LED headlights and muscular rear end. Overall it looks somewhat similar to Lamborghini Gallardo facelift.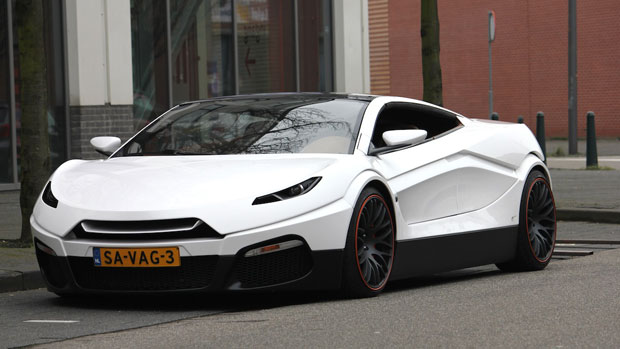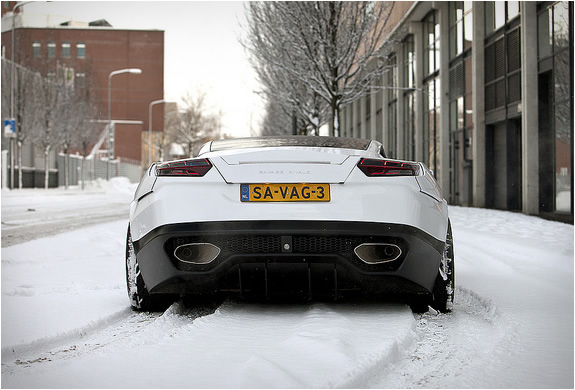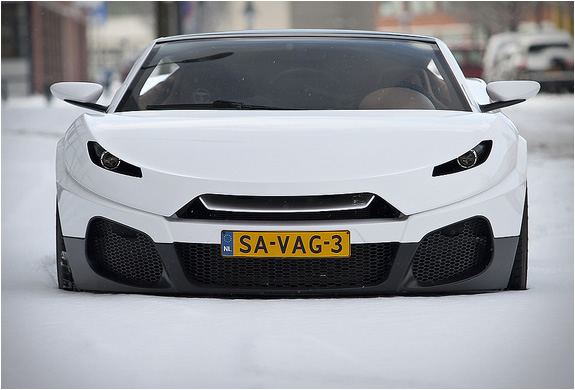 Interior:
In the interior, you will find electronically controlled carbon fiber seats along with memory setting. There is also a touch screen controlled interface for both front and rear passengers. The whole cabin is beautifully crafted featuring wooden trim ascent on the dashboard. To add some exquisite flavor there is champagne bottle holder present in the middle of the rear seats for a first class experience. All this truly complements its Yacht inspired the theme.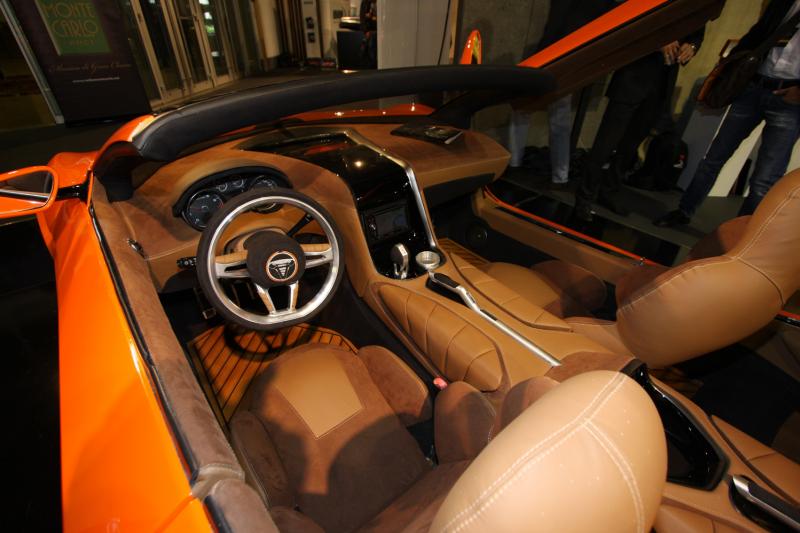 Engine and Performance:
The heart of Savage Rivale is a massive 6.2L V8 engine capable of 670HP. Combine this with light weight body at 1280Kg this car can propel from 0 to 100kph in 3.2 seconds and reach a top speed of 330kph. Al though Rivale only comes with an automatic transmission it manages best in class fuel average of almost 10km/l. This is rare for a super car or any car with such a brilliant performance figures.
Price:
Considering the fact there are only 20 units of Rivale present in the wild. It is not something you can go and buy right away. At launch, the price was listed at around $570,000 making it a very expensive car even by super car standards.
Fun Facts:
Savage Rivale is the only "Topless on demand" car in the whole world.
Only 20 limited edition units were produced.
Savage Rivale has been featured in video games including DriveClub and Asphalt 8.
The car is only available in 3 exclusive colors including Wildfire Orange, Waterline White, and Gunmetal Gray.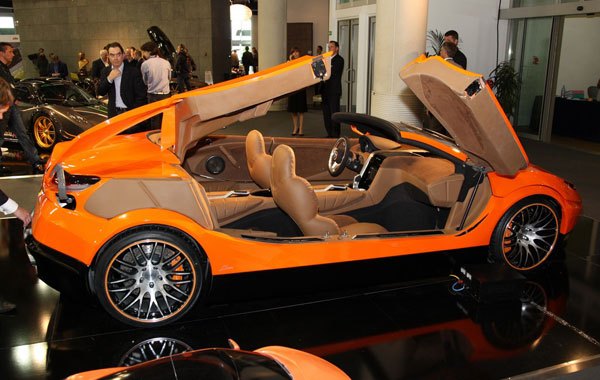 So there you have it, this was the Savage Rivale. A unique Dutch supercar. Stay tuned for another unique and less known car in the next blog. What do you think about the Rivale? Give your thoughts in the comment section below.