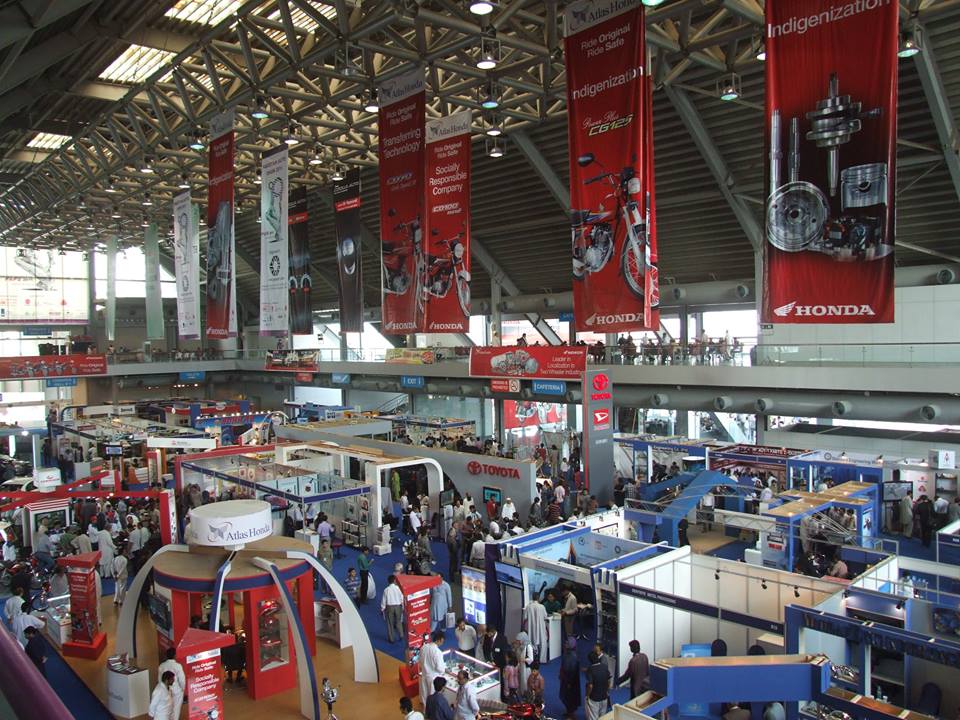 An Insight into the Significant Growth of Pakistan Auto Show in the Past
The 13th Pakistan Auto Show is going to be held from 3rd to 5th March 2017 at Karachi Expo Center. Auto parts manufacturers from across Pakistan will participate in the exhibition to showcase their products. The exhibition is going to be organized by Pakistan Association of Auto Parts and Accessories Manufacturers (PAAPAM). It wouldn't only show the work of local auto industry players, but the foreign manufacturers will also take part in the event.
You may read complete event details here: 13th Pakistan Auto Show to be Held in March 2017
Today we are going to throw a light on how this one-of-a-kind event in Pakistan has grown massively over the past years and what we can expect from the event this year.
Looking through the Year Over Year growth of Pakistan Auto Show, there has been a continuous and significant spike in the number of exhibitors as well as the visitors. The event witnessed 100 exhibitors & 15,000 visitors in the year 2013 followed by 150 exhibitors & 25,000 visitors, 200 exhibitors & 30,000 visitors and 300 exhibitors & 45,000 visitors in the years 2014, 2015 and 2016 respectively.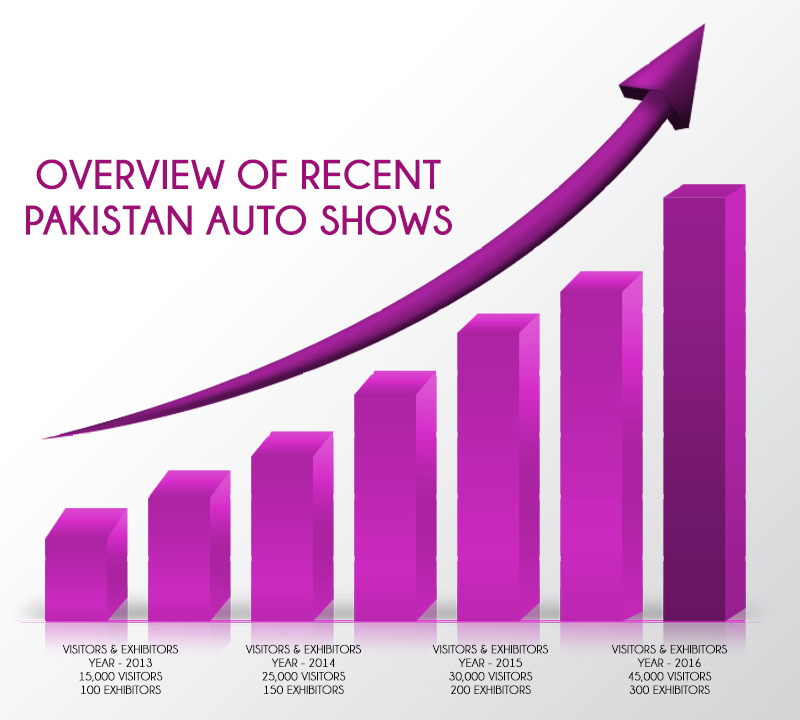 Based on previous Auto Show estimates, the Pakistan Auto Show 2017 is expected to draw a crowd of more than 100,000 visitors which would include auto parts manufacturers, component suppliers, auto enthusiasts and affluent auto mobile buyers, to get a glimpse of the latest models from the world's leading automakers in the motorcycle, three wheeler, car, tractor, trucks and buses.
The key objective of Pakistan Association of Auto Parts and Accessories Manufacturers (PAAPAM) behind organizing the annual Pakistan Auto Show is to provide Pakistani auto industry with a platform that can help it showcase its capability and potential to the world.
In this three-day event, with the entire Auto Engineering Sector assembled under one roof, one may expect government high ups, local and international buyers & manufacturers, machinery manufacturers, raw material providers, service providers and a lot more at the event.