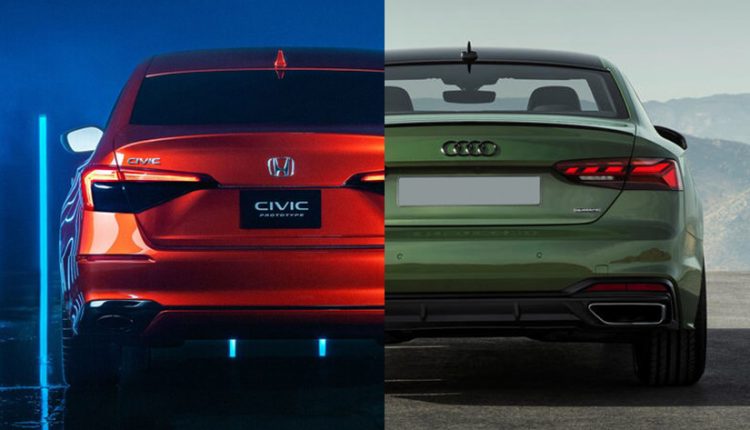 Is 2021 Honda Civic 11th Gen 'too similar' to Audi A5? 
Honda has finally launched the production-ready 'prototype' 2021 Honda Civic 11th generation today. However, the analysts believe that Honda's prototypes and production units remain largely the same. The new Civic is undoubtedly chic, smart with excellent curves. The first look shows that car has now executive look while maintaining its sporty vibe.
However, there is another aspect because of which car enthusiasts are discussing the newly-launched car. The first images of Civic show a lot of similarities with the Audi A5. A few media outlets and car blogs have mentioned these similarities.
Rear of Honda Civic 2021 and Audi A5: 
The images show that Honda Civic and Audi are quite similar, especially at the rear. The reason may be because Europeans designers are behind it; subsequently, it resembles the German sedan, which is undoubtedly a good attribute. The sharp angular backlights, high up reflectors on bumper, dual oval exhaust tips, and straightened-out trunk lid, gives strong vibes of Audi sedan.
Front and Interior Comparison:
If you come to the front, angular front lights, the curved lines on the hood and overall front look give a feeling of similarities. Furthermore, the first look of the interior also looks quite similar, especially with the floating infotainment system in both cars.
We are not saying that it is an intentional copy of Audi by Honda, but there are similarities. Honda may change some features and design in production units. Maybe with this design, the Japanese automakers want Civic to be in the executive car segment.   
We will have to wait and see the production cars, before reaching any final verdict. 
See it Yourself: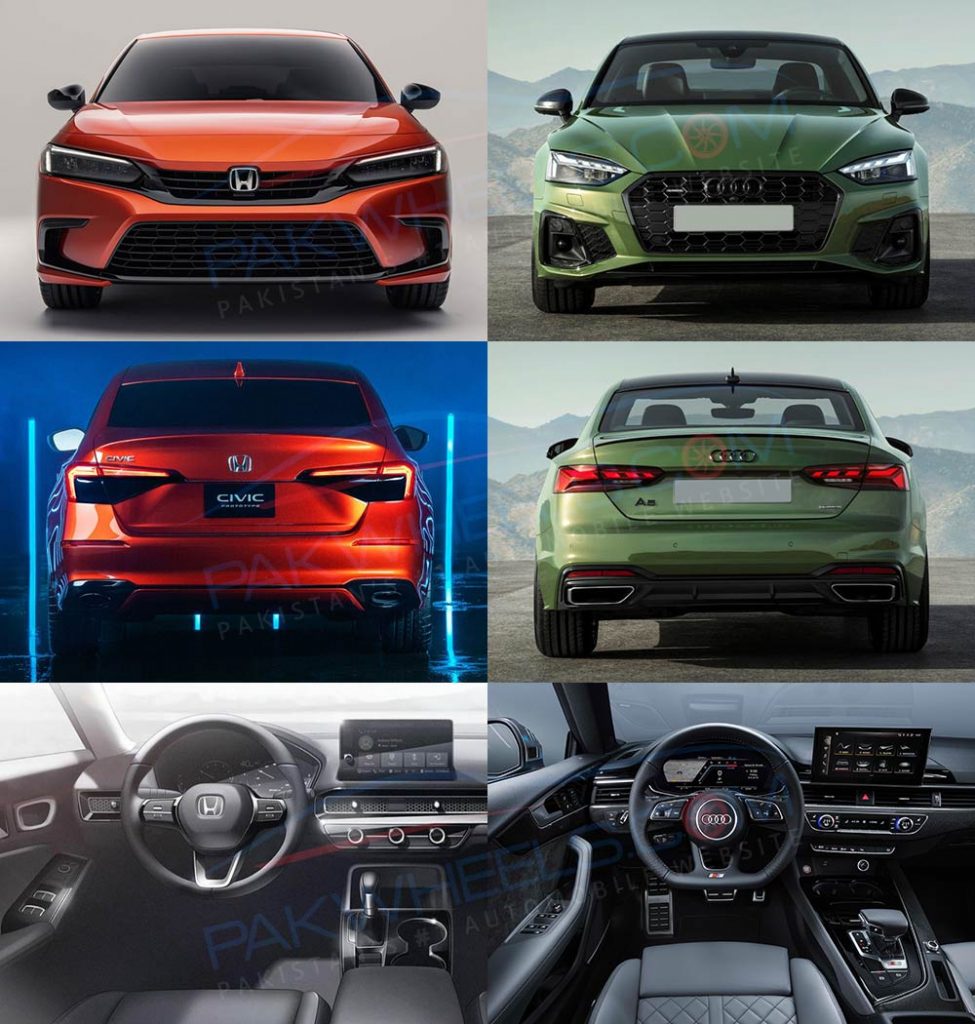 For more views, news and reviews, keep visiting PakWheels Blog.