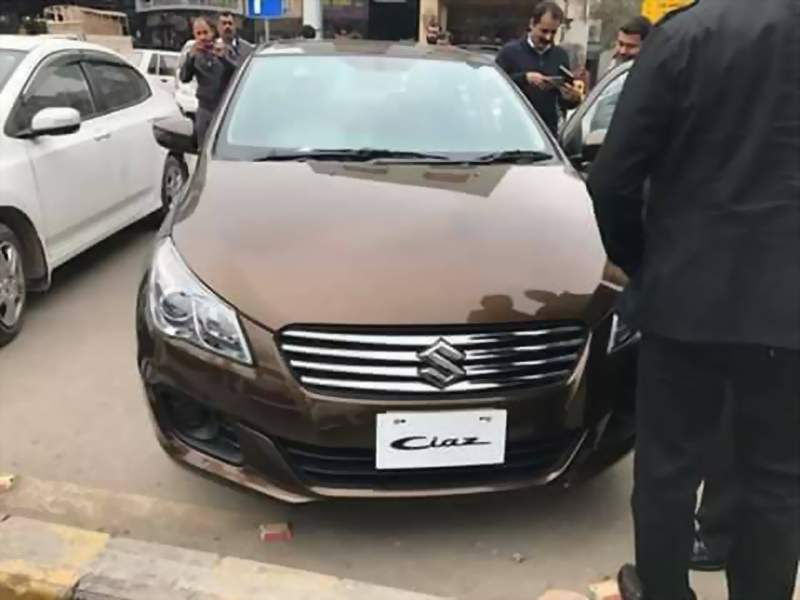 With the recent launch of Suzuki Ciaz, Pak Suzuki has tried to compete for the rivalry of Honda City and Corolla Gli in the 1300cc category. A school of thought believes that Ciaz has immense potential to kill the sale-hoodoo of City and Gli, while others are of the view that Ciaz has a fate similar to the il-fated Suzuki Kizashi in Pakistan. Leaving the final verdict to you guys, let's have a look at the pros and cons of buying a Suzuki Ciaz.
Pros:
Pak Suzuki has imported the units of Ciaz from Thailand, which makes its build quality exceptional in various ways. Eve critics praise the built quality of Ciaz. Moreover, Ciaz is equipped with dual airbags, immobilizer and a keyless entry. Keeping fuel economy as a primary concern, Ciaz has a 1400cc K-Series engine (Suzuki's best in terms of fuel efficiency). If we are to look for the positives of k-series engines in Pakistan, then there exists an example of such scenario in the shape of Suzuki WagonR. Despite all the criticism, WagonR has always been appreciated for its fuel economy. So let's know for a fact that Ciaz will be one of the most fuel-efficient cars on the road, with a combined -both highway and city- mileage of 15-16 KMPL for the A/T trim and 17-18 KMPL for the M/T trim. Suzuki Ciaz has a roomy and spacious cabin with ample leg room on both rear and front seats. Last but not the least, the car is being offered with Bridgestone tires as opposed to General Tyres, which have been a constant in every Pak-Suzuki car.
Cons:
It is an admitted fact that Pak Suzuki has had a history of making errors in a majority of their cars -Kizashi leading this club- that comes to the market. I'm afraid to say it's the same case with Suzuki Ciaz. In the newly launched Suzuki Ciaz, there is no navigation system rather the car has been equipped with a simple CD player and an analog climate control, while the inclusion of a USB port was also neglected for unknown reasons. And what's even worse is that there is no -physical- space to replace the old-fashioned CD player with a Hi-fi Navigation and Infotainment system.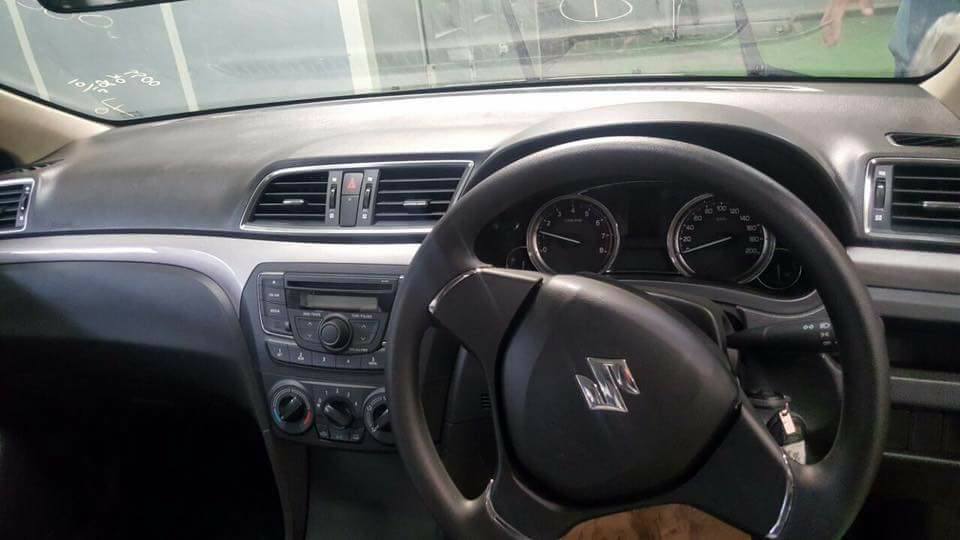 Even installing a universal Infotainment system would require critical modifications to the Dashboard that may ultimately result in an ugly looking cabin. And of course, no navigation, and infotainment system mean no possibility of having a back camera. To add more insult to the injury, the newly introduced Ciaz does not come with alloy wheels. Since this car is currently being imported from Thailand, so the availability of spare parts in affordable prices might become an issue unless Pak Suzuki starts manufacturing this car locally. Lastly, with a price tag of 1.7 million rupees ( for Manual Transmission) for the Suzuki Ciaz, it might require some serious marketing and convincing skills from Pak-Suzuki team to bring in consumers.
It is yet to be seen that whether local consumers will prefer the all new Suzuki Ciaz over Honda City and Corolla Gli or will it be a misfortune for Pak Suzuki after Suzuki Kizashi? What do you think of Suzuki Ciaz in comparison to Corolla GLI and Honda City?
Share your thoughts in the comments below!