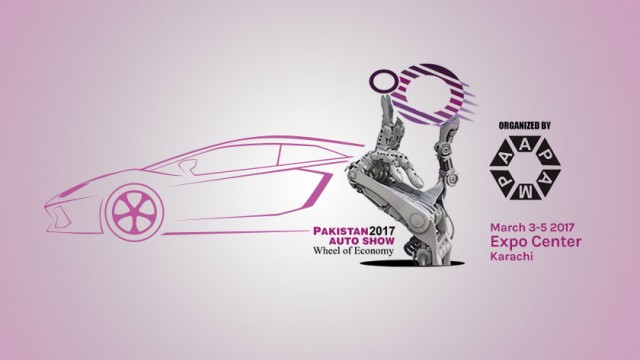 What to Expect at Pakistan Auto Show 2017
As we all know that the thirteenth Pakistan Auto Show is going to be held at Karachi Expo Centre from March 3rd to 5th 2017. This one-of-a-kind exhibition that is organized each year by Pakistan Association of Auto Parts and Accessories Manufacturers (PAAPAM) has always received great appreciation from across the country. If we have a look at the previous auto shows organized by PAAPAM in Pakistan, we can see a significant growth in the number of exhibitors as well as the visitors, which is a proof to the ultimate success of this annual event. To have a detailed look at how this show has grown over the past, you may read an insight into the significant growth of Pakistan Auto Show in the past.
How do I register as a visitor for Pakistan Auto Show 2017?
Whether you are a businessman, employee or a student, to visit Pakistan Auto Show 2017, all you need is to fill out a Visitors' Registration Form on PAPS website and click submit. You will receive a confirmation of your registration soon.
Pakistan Auto Show 2017 Visitors' Registration Form
What Should I expect to see at Pakistan Auto Show 2017?
This year, Pakistan Auto Show is not only expected to showcase the work of local auto industry players but also of the foreign manufacturers who will also take part in the event. According to the Senior Vice Chairman of PAAPAM, Mr. Mashhood Ali Khan:
The organization has received a really positive response from firms in the US, Germany, Turkey, Korea, and Italy. The business envoys from Afghanistan, Bangladesh, China, Japan, Sri Lanka, UAE, UK and South Africa are also expected to make an appearance at Pakistan Auto Show 2017.
Apart from the auto parts, you should expect to see a wide range of tractors, busses, trucks, passenger cars, leisure and 4×4 vehicles, light commercial vehicles, motorcycles, three wheelers and exotic cars. These automobiles will surely allow the auto enthusiasts and prosperous car purchasers to feast their eyes on leading-edge models from the world's foremost auto manufacturers. Moreover, you should also expect the specialized services of various banking, finance and insurance companies, who will be offering highly lucrative financing deals and coverage schemes exclusively for the exhibition visitors.