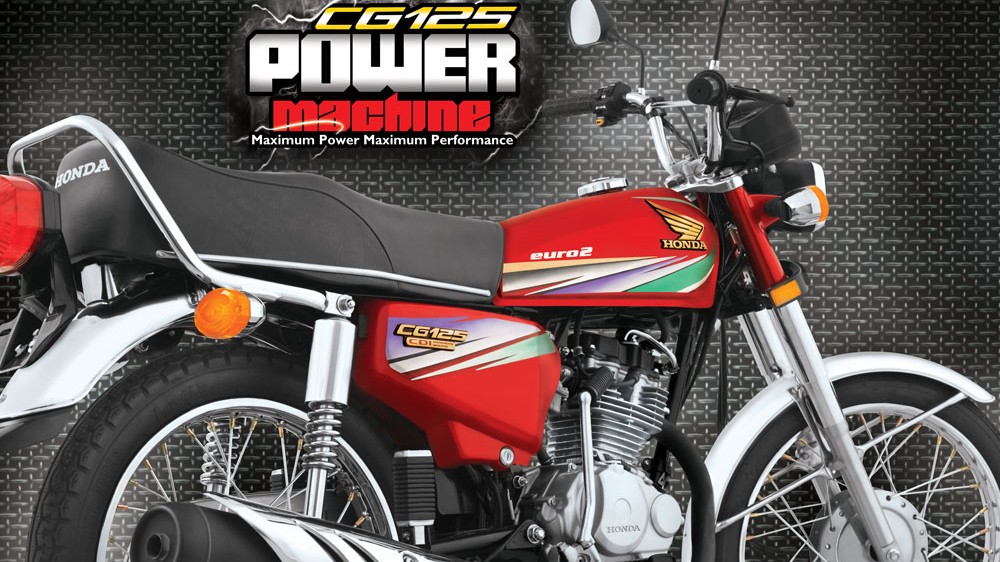 Motorbikes in Pakistan are the face of a progressively increasing number of lower-middle class, which in many ways is a good sign in more than one way of -good- things to come. In terms of figures, PAMA reported that Atlas Honda sold 811,034 units in this past fiscal year and the company invested a lot of its resources to enhance this number past the one million mark for the first time in the automobile industry of Pakistan. In January 2017 the company saw a 14.88% increase in its sales as opposed to same month across two different fiscal years. However, it seems that Atlas Honda's attempt to increase its production capacity has become bewitched. How? there is a substantial increase in the demand of Honda CG125, which has led to a shortage in the market. Thus the outcome of this scenario has resulted in high 'Own' rates and booking time.
While speaking on this matter a showroom owner replied:
Right now we don't have any units of Honda CG125 with us, it is only available on booking.
To some of us it may seem fairly normal but hang on for a minute, I went out on Mcleod Road (Lahore) to discern this situation and following are my observations:
Booking time on Honda CG125 can be anywhere from 25-45 days.
You'll have to pay the complete amount in cash upfront to receive a token of booking.
If you want to change the color of your bike after you receive the confirmation of your bike's arrival in the showroom, then it's going to cost you both; time and money. So it is advised to confirm it upfront and get it mentioned on the booking receipt.
Okay, the above observations are only limited to the showrooms who don't have Honda CG125 in ready stock. What about some big retailers? Well, the gist of the situation can be summed in a range of 15-25 thousand rupees of 'Own', which admittedly is more than a lot of cars currently being sold in the local market.
My concern right now is aimed at Atlas Honda's action to address this situation, because right now Honda CG125, which is priced at PKR 105,500 is costing as much as PKR 126,000 (without registration) to certain owners and rather worryingly this trend is catching on. If this matter isn't addressed at its infant stage than I believe that the hoodoo of 'Own' is going to make its place in the motorbike market as well.