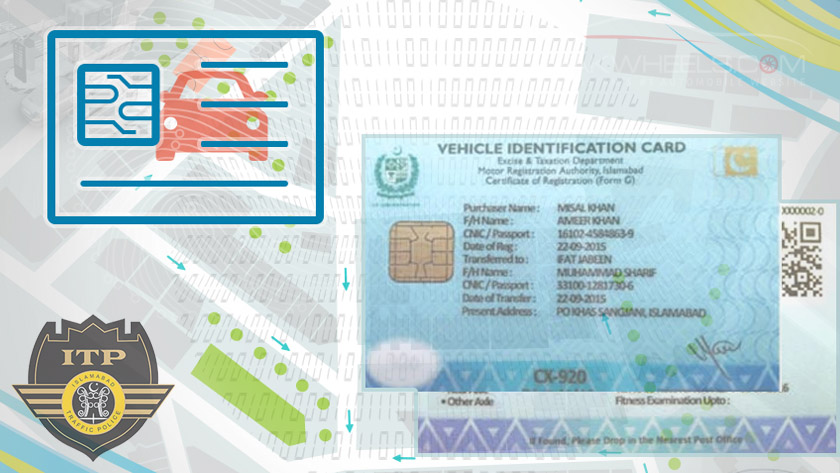 Register your car in Islamabad yourself – Step by step guide!
Don't you want to save your hard-earned money? If yes, then read this article to register your car by yourself and save pretty handsome amount you were ready to pay an agent.
I have gone through this procedure three times and found registration process very confusing for a new man like I was the first time. No one will guide you properly, and you will end up spending either 3-4 days in excise office, or you will think to outsource this process to some agent who will charge you a hefty amount. Government representatives sitting in excise office least bother to tell what the next step is? I personally had to face this scenario when I almost spent 1.5 hours in the queue to wait for my turn, and at the end, a man sitting behind window rejected my application because that was not assigned by inspector ETO. You should better read this article before leaving for Excise office Islamabad to register your car.
Location:
Islamabad ETO is situated in Sector H-9 Opposite to Allama Iqbal Open University. Click for maps.
I would recommend you go there in the morning around 9 am otherwise you have to face long queues. This government department is no different from others. Employees sitting there are not efficient so be patient and consistent.
Documents:
An applicant must be very careful in making the whole file because wrong or missing documents can lead you to ruin another day in excise office. Following are some important documents to be attached with application form.
In case of imported cars, there must be 11 documents which Include Goods Declaration (GD), Export Certificate, Bill of Lading, Old registration book or Sales invoice and photocopy copy of Passport on whose name vehicle was imported.
In case of local assembled vehicle sales invoice or sales certificate is required.
Not everyone can register his/her car in Islamabad. An applicant must have some proof. There are 3 cases to show your residency proof.
The first case is your CNIC must provide an address of Islamabad.
If an applicant is living in Islamabad on rent, then he has to attach a copy of rent contract, utility bill and CNIC card.
There is still last option to register your car in Islamabad even if you are not living on rent in Islamabad but having a government/Semi Government Job in Islamabad. In this scenario, an applicant has to attach a copy of Appointment letter, Office card and CNIC.
RELATED: Cars for Sale in Islamabad
Instead of getting an application form from excise office, you should better download the complete set of new registration documents from Islamabad ETO website. Fill them in MS Word. Remember if you are not a resident of Islamabad and submitting Appointment letter as a proof then mention your official address on the application form as a present address. Leave engine no blank because that will be filled by a vehicle inspection officer later on. Transfer letter will be filled by you on behalf of the person on whose passport your vehicle was imported. Take a print out. Sign all the necessary documents. Before moving to next step, you must have following documents:
Import File/File given by dealership.
Residential Proof.
Application Form (Set of registration documents).
Photocopy of CNIC.
Authority letter on the stamp. In case if the owner has handed over this procedure to someone else.
All photocopies must be attested by gazetted officer.
Registration fee:
Once you have done paperwork, now it's time to calculate the total registration fee you are going to pay. In case of local manufactured vehicle total value of the vehicle is mentioned on the sales invoice. In case of the imported vehicle, the total value of the vehicle is equal to assessed value plus customs duty paid. Both will be mentioned on GD. Purchase date is the date of clearance of vehicle from the port.
Click on this link to calculate registration fee for your car.
Make sure you must have enough money in your pocket other than the calculated fee because there are chances of human error.
Procedure:
Once you are done with documentation, you are ready to visit excise office.
Wake early morning, review all the documents. As per Section 27 of Motor Vehicle Ordinance, 1965 physical inspection of locally assembled vehicle is not required.
Only in case of imported vehicles, auction vehicles and duplicate registration books, the vehicles would be physically examined/checked. Operations start at 9 am. Visit with your car directly to physical inspection officer opposite to HEC building which is little before Excise Office here.
Chassis and engine verification
There the officer will verify the Chassis No and Engine no without any cost. After that, you are allowed to send your car back to home because there is no proper parking to park a car in front of Excise office.
The second step is to visit Room No.2 to get your application (form no 1) signed by another inspector in-excise office. Remember Room No.2 not counter 2. This is the first time you are entering in excise office during this procedure. If you can manage to have one friend with you during registration procedure, it is better for you because you can ask him to stand in next queue to keep your place reserved in advance. This will save your time.
After getting your application signed by an inspector you have to go to counter No. 11 for online verification purpose. Next step is to wait in another queue in front of counter No. 5,6 or 7 to get challan form which will provide total charges for registration and details of your car. Take a break before moving to next step and tally all the details typed on challan form with original papers. You must double check the CNIC No, Address, Engine No, Chassis No and Filer status. There is 50% rebate for filer on the registration fee. If you are lucky enough that you have challan form with correct details, you are allowed to go to the bank downstairs in the same office. Pay the total dues there. Bank officer will return you signed copy of challan form which will be submitted by you on counter 2 or 3 along with the full file. There another representative will recheck all the details and ask you to pay the charges of Smartcard and number plates equal to 2300Rs. If you have completed this step, then It's time to celebrate because hurdles have been passed successfully but wait you have to collect your car number plates on the same day from a small cabin on the back side of the building. Believe me; this is the real time to enjoy because you have got the identity of your vehicle. Now you can leave excise office to paste number plates on your vehicle. One last but not least step is still remaining. You don't have smartcard till yet. Don't worry you have to collect it by yourself after 3-4 months according to the date mentioned on challan form. Till then this challan form is a legal identity of your vehicle. Please keep it with care.
This is such a short process if you follow this article. I wrote this piece of information for all the owners who are looking to register their cars. My aim is to end the bribe culture in society. I recently met with a person who has paid 50000Rs additional to an agent for this process. Let me share my experience; I was standing in a queue. After a long time when my turn came, guess what I see. Excise officer is busy in dealing with agents inside the cabin. He first completed the task given by agent then turned to me. Therefore, you have to be patient during the whole process because you will experience the same attitude.
I hope this article will help you and you will share this article with others. Pardon me if you find any mistakes in this article. Share your experiences with Islamabad ETO, or anyother ETO for that matter, in the comments section below.