So the news from the capital is that the Islamabad Traffic Police stopped the infamous green Lamborghini Huracan of the twin cities and asked the owner to change the exhausts of the car because it was too loud. I am pretty sure all the car enthusiasts reading this are as speechless as the owner of the Lamborghini was at that time.
Also Read: Fake Ferrari and Lamborghini Manufacturers Arrested!
While talking to Anjum Khan, the owner of this particular Huracan in question, he told us that the Islamabad Police wanted to take the car to the police station to change its exhaust. He told us that he was cruising on Islamabad Highway when the police started following him and when he reached F6 sector and stopped, the police caught up to him and demanded to remove the exhausts because they are too loud.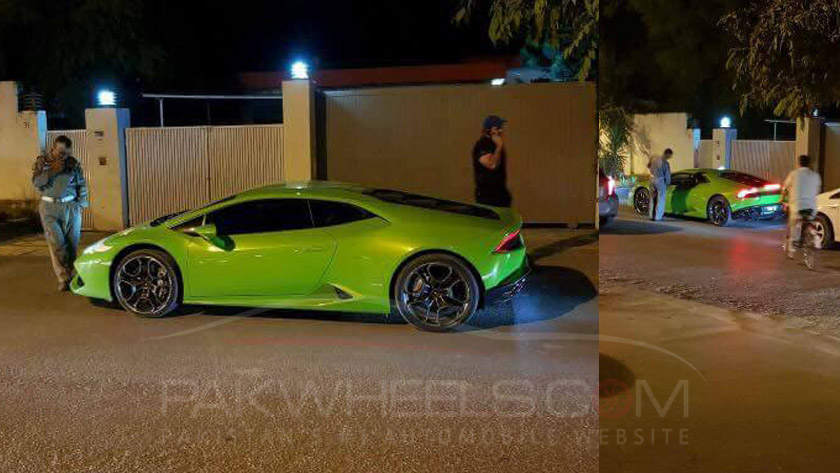 Lamborghini Huracan comes with a 10-cylinder engine. So the car is going to be loud even if you are not exactly gunning it. This Lamborghini Huracan is on its original exhaust; meaning it is road legal in all of Europe and the US. The car meets the stringiest of European road and traffic rules available but unfortunately failed to meet the rules of Islamabad Traffic Police.
We will try to get the ITP's point of view and update the blog as soon as possible. Happy motoring!