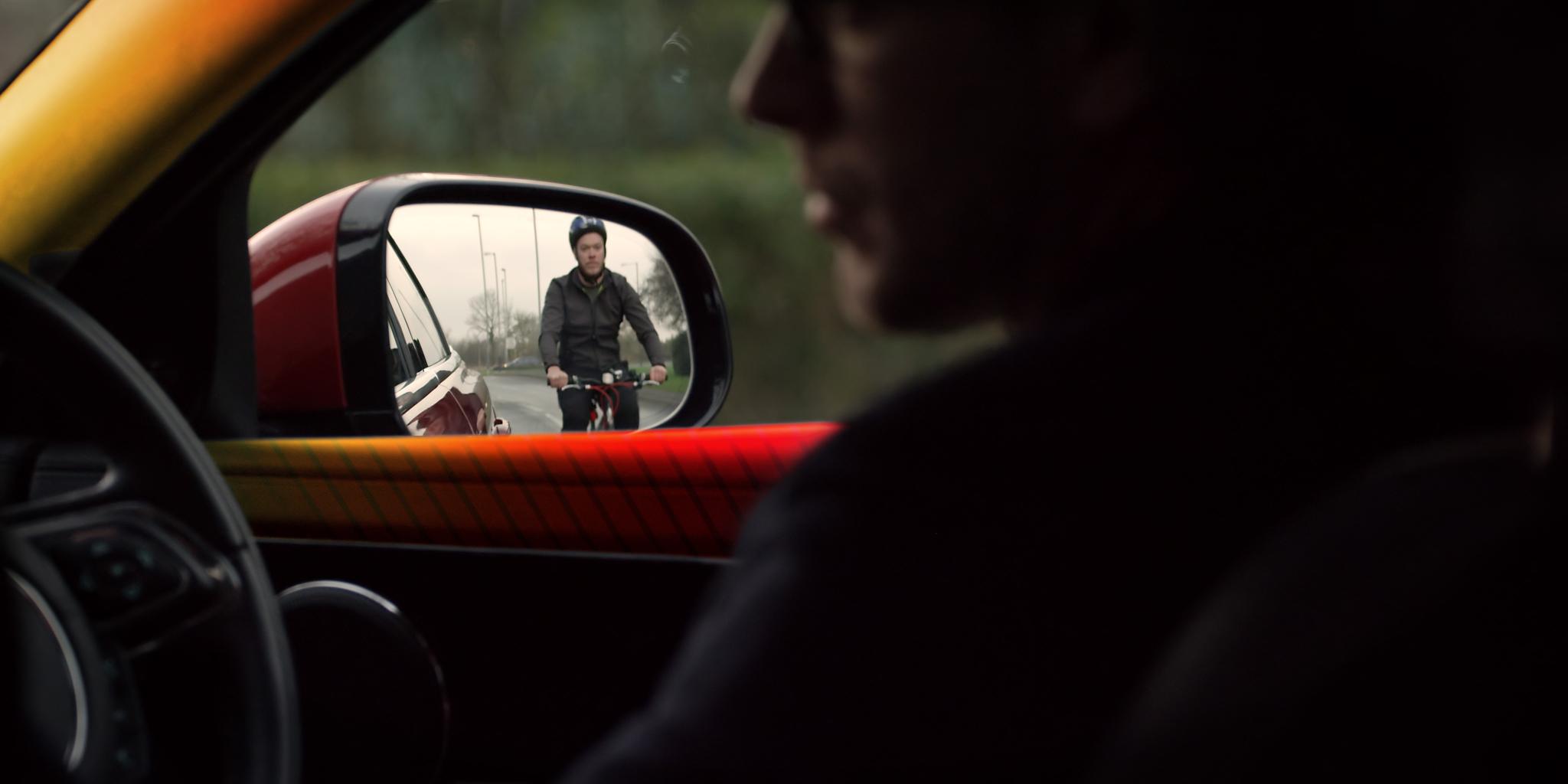 Bike Sense from Jaguar Will Save A Lot Of Lives
Automobile manufacturer spend a decent amount of time and money developing new and innovative technologies. Statistics show major profits are used in the R&D to come up with something innovative. Every other company wants to be the "FIRST" one to do something ground breaking. Besides making new cars look beautiful , economical and more performance oriented; making them safer is also the highest priority. Blind spot alerts, lane alert, adaptive cruise controls, nigh time assists, distraction alert and the list goes on.
In recent years, the manufacturers have started working on introducing and implementing new features for the safety of the pedestrians. A lot of crashes happen in urban and metro areas involving pedestrians and cyclists. Sadly many people are killed or seriously injured each year in these accidents. Volvo have already introduced pedestrian sensing system, which activates "Pedestrian Airbag" if car come in contact with a pedestrian at a certain speed. This pops up the hood of the car  softening the impact of a collision and preventing pedestrians from hitting their head.
Bicycle riding is a healthy and fun activity. But the safety is a challenge. Many cyclist are injured or killed riding around vehicles, specially in densely populated cities. The most common cause is "DOORING" or in other words "cyclist-vehicle door opening crash". These crashes happen when the door of a vehicle that is parallel parked on the side of the road is opened into the path of an approaching cyclist. The cyclist crashes with the door and falls off the bike. Sometimes, the cyclists fall in the way of approaching vehicles and get killed. Although, cities are working and promoting cycling to become greener and healthier, it poses a great risk. Nearly 19,000 cyclist are killed or injured on the roads of UK alone every year.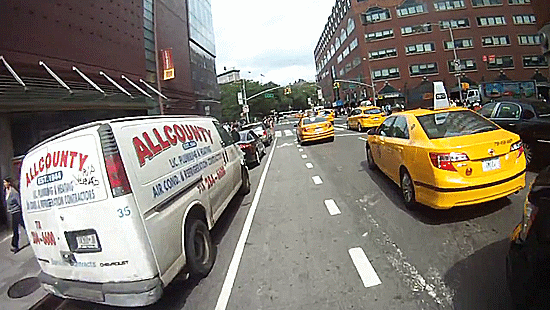 Jaguar is working on a system to alert driver about the possible collision with a cyclist, called the "Bike Sense Detection Technology". Bike Sense uses a very clever detection system, comprising of radar and sensors to make drivers aware of cyclists around close vicinity.
Jaguar said in an official statement: "Rather than using a generic warning icon or sound, which takes time for the driver's brain to process, Bike Sense uses lights and sounds that the driver will instinctively associate with the potential danger. Such triggers include the audio system playing a bicycle bell sound through the speaker nearest to the cyclist, so the driver immediately understands from which direction the rider is coming." 
Bike Sense will also use LEDs on window sills, the dashboard and windscreen pillars that will lit amber and red as the bike approaches.Bike Sense will make the accelerator pedal vibrate or feel stiff if the driver presses the accelerator, ignoring the warning. I will not go into further details how it works but an official video from Jaguar will explain this new amazing technology in very simple manner.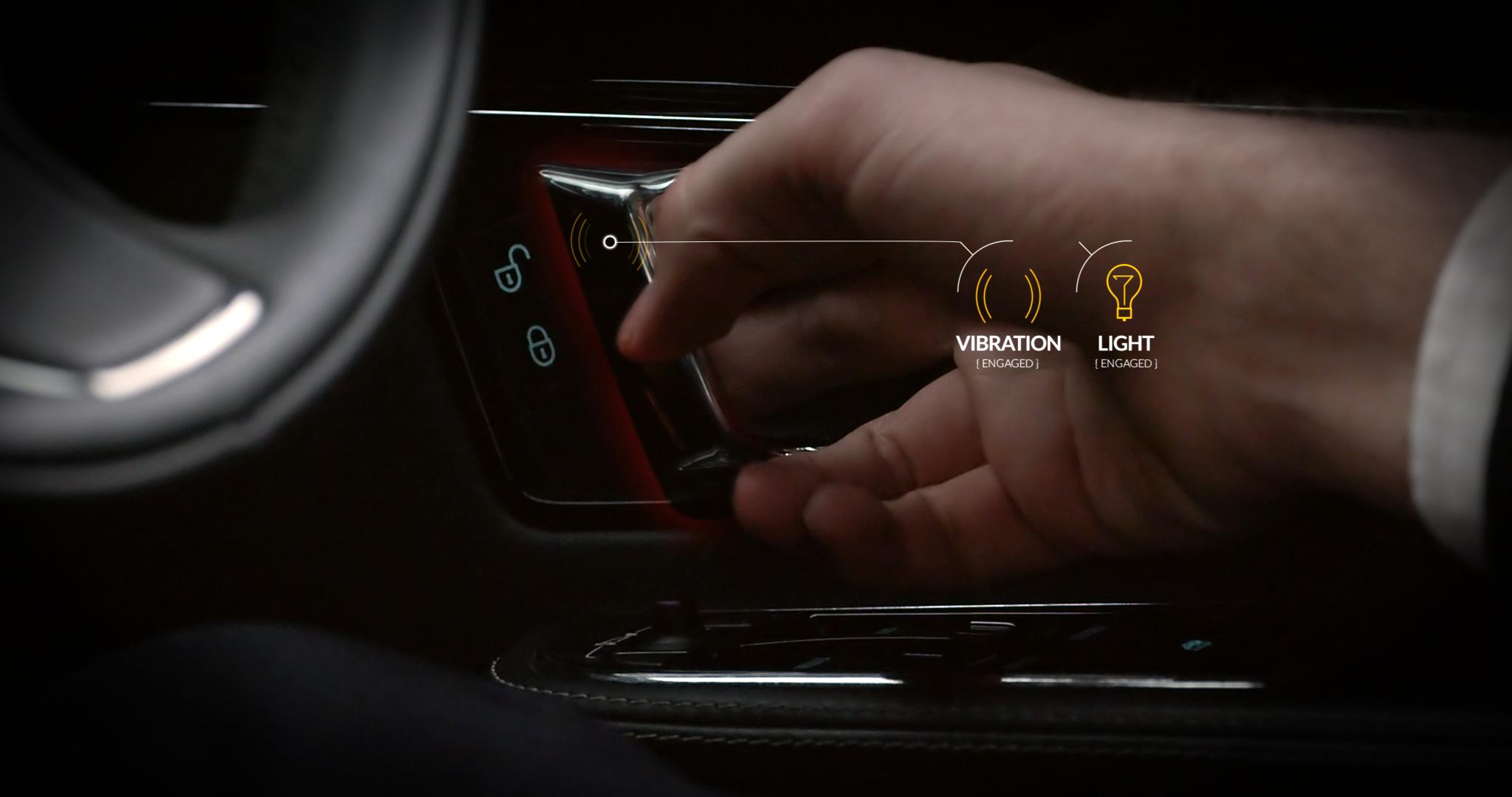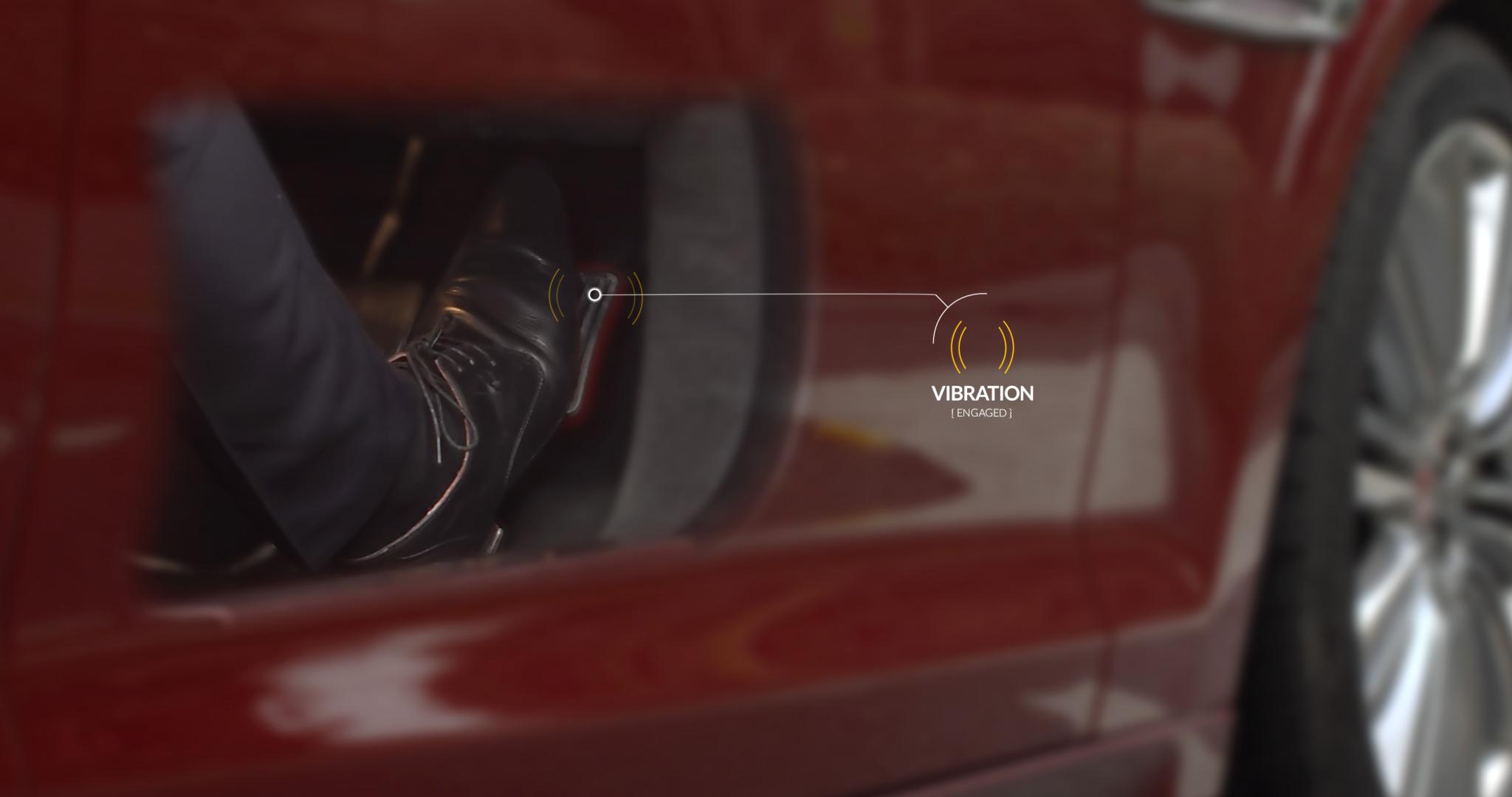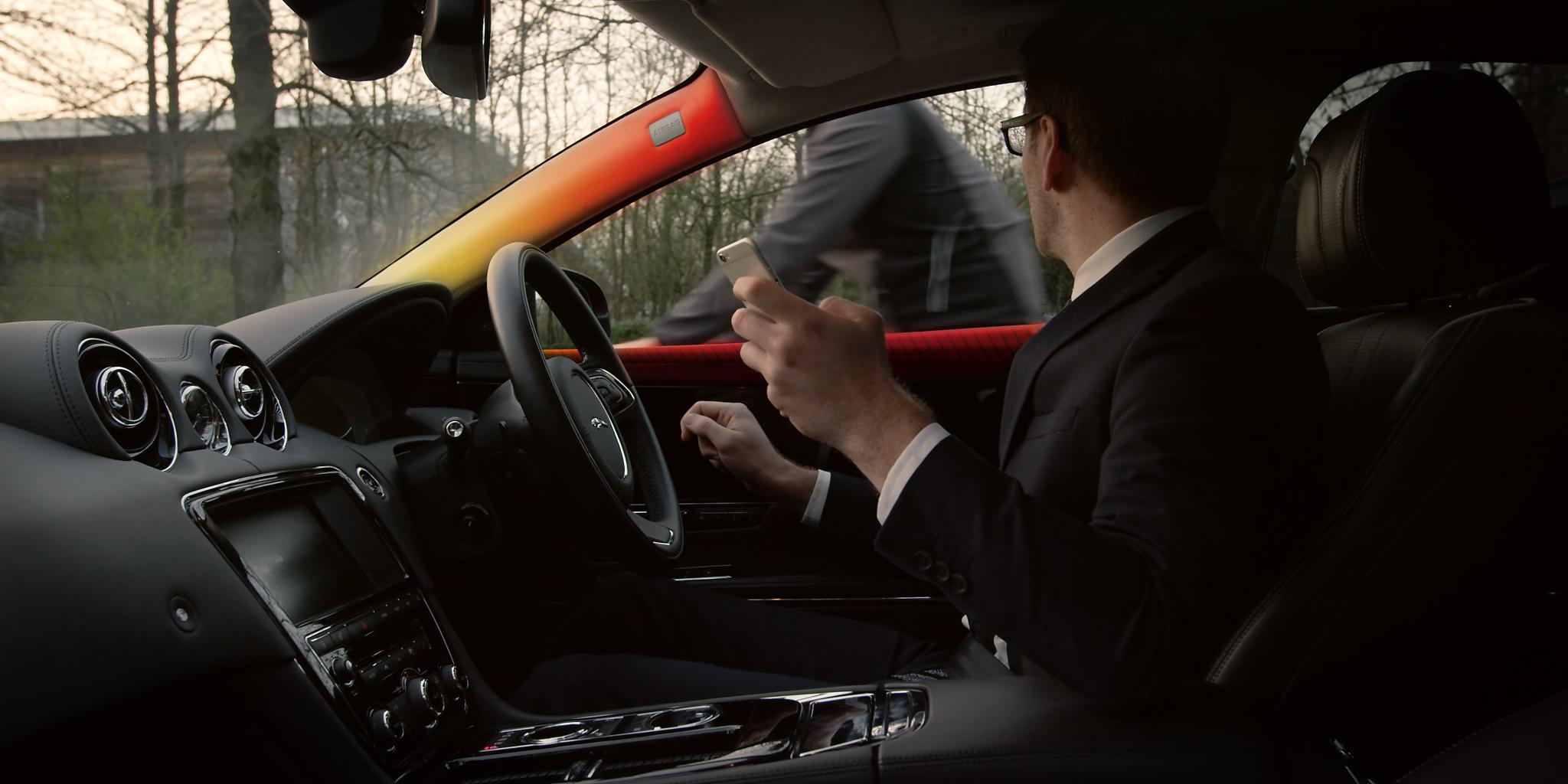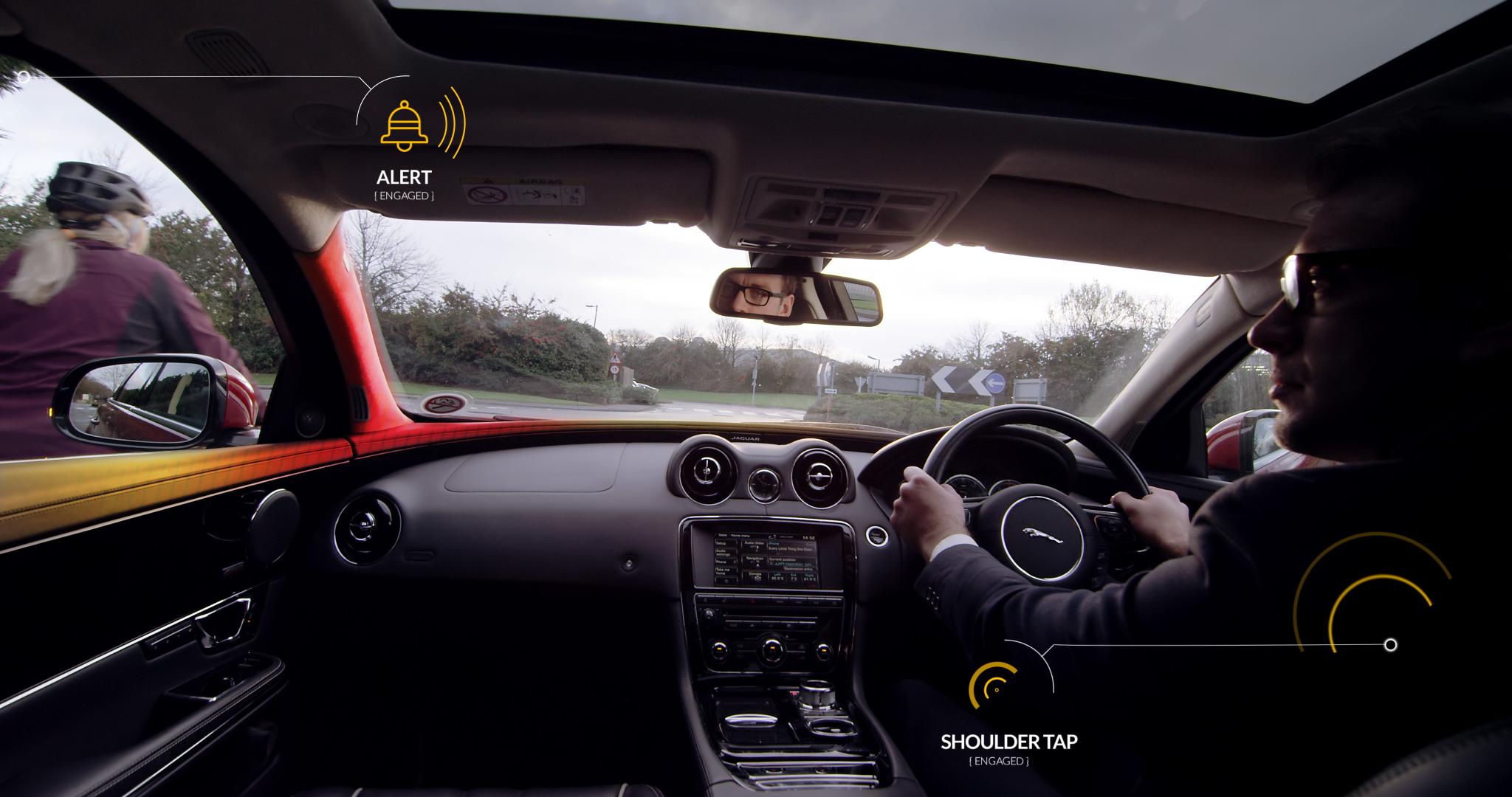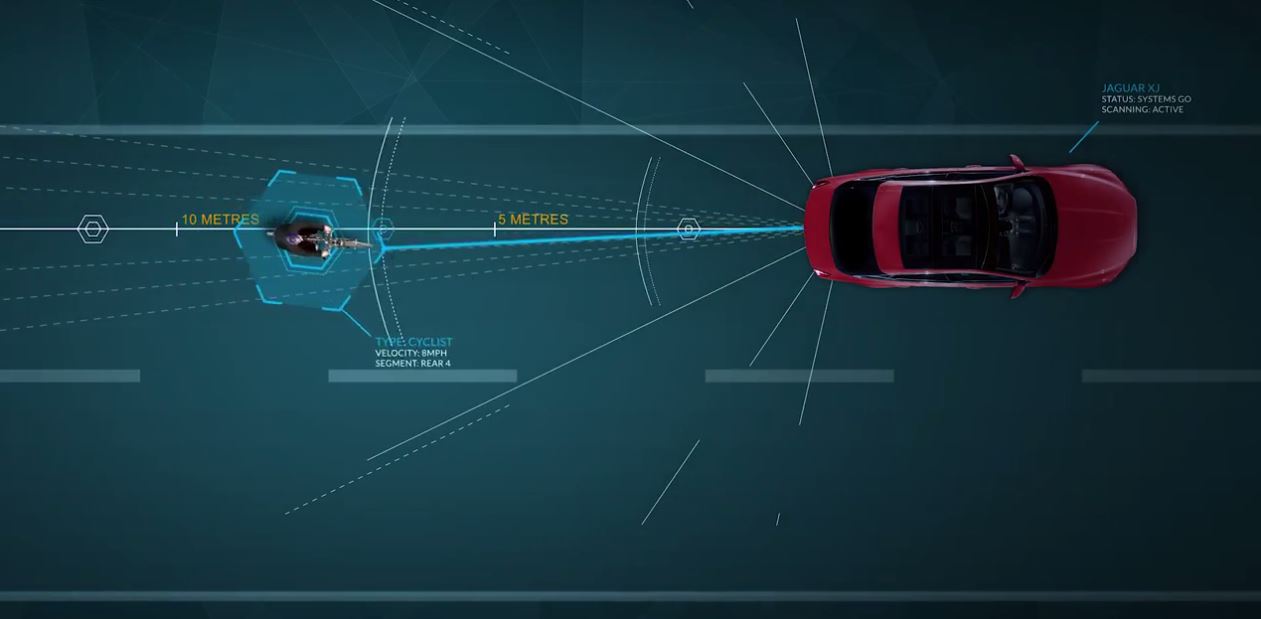 Courtesy:  Jaguar Press Release